Details

Created: Saturday, 28 March 2020 23:26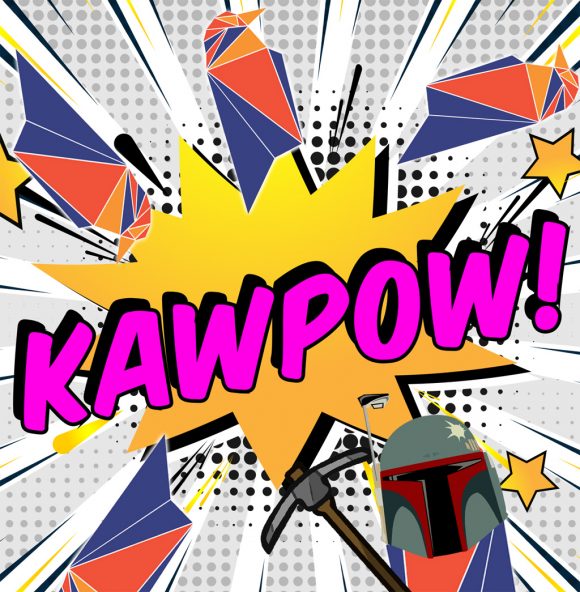 The cryptocurrency development team Raven Coin has announced yet another hardfork of its cryptocurrency to change the mining algorithm from X16RV2 to KAWPOW. That will allow once again to drop ASIC and FPGA devices from mining, leaving only GPU miners in mining. The previous attempt when switching to X16RV2 was not a long success because X16R and X16RV2 are very close in structure. When switching to the KAWPOW algorithm (a modification of PROGPOW), developers promise a longer period of time for mining on the GPU. The date and block of the hard fork has not yet been announced, but now you can download the kawpowminer and configure it, test your hardware on the new mining algorithm.
  Expected hashrate of Nvidia video cards based on KAWPOW algorithm:
Read more: RavenCoin - hard fork in April 2020 for the new mining algorithm KAWPOW
Details

Created: Saturday, 28 March 2020 23:03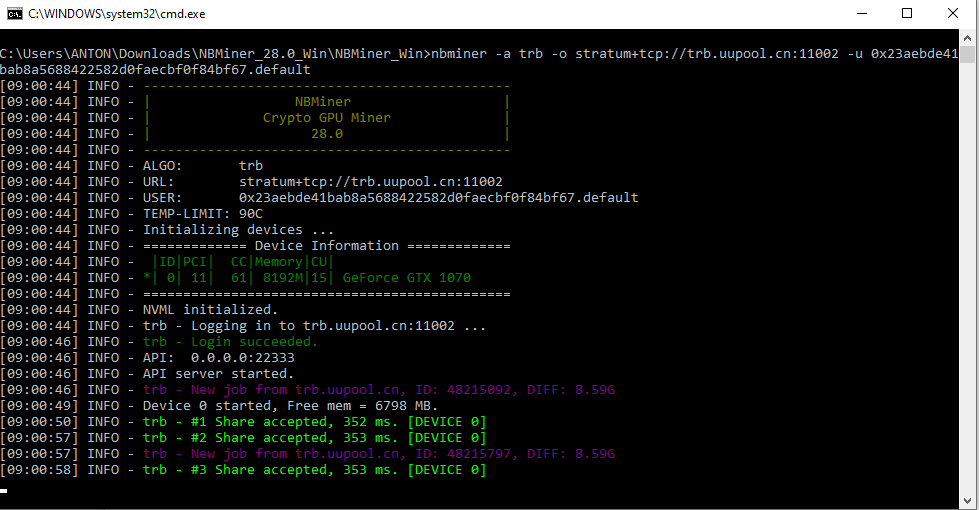 In version 28, NBminer acquired Tellor mining algorithm support, named for the Tellor cryptocurrency of the same name, or TRB for short. Because The newly added algorithm mainly loads the GPU, so NBMiner developers immediately provided for dual mining TRB + ETH. Mining TRB is currently only available for Nvidia graphics cards. Mining commission TRB-2%, for TRB + ETH - 3%. The performance in Tellor mining of the GTX1080Ti video card is 750MH/s, in the dual mining 315MH/s + 45MH/s. Download the latest version of NBMiner on GitHub.
Details

Created: Friday, 27 March 2020 02:08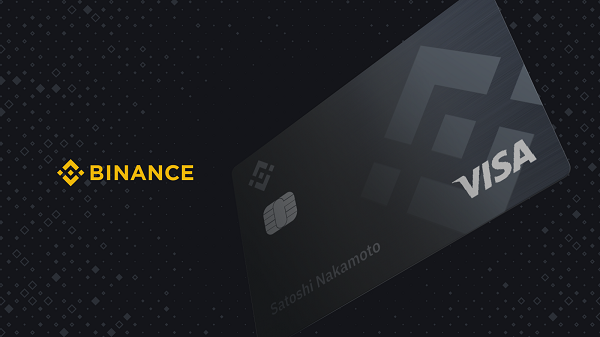 The largest cryptocurrency exchange Binance has announced the release of its own Visa debit card for convenient use of cryptocurrency savings for the purchase of goods and services. The main difference between a Binance bank card and traditional bank cards is the storage of your savings in the Bitcoin and Binance Coin cryptocurrencies. When buying goods, the Binance Card user does not need to exchange his cryptocurrency for national currency and withdraw it to traditional bank cards, while losing time and part of the money for all these operations. With a card from Binance, you can quickly transfer cryptocurrency from a trading account to a card account in a few seconds, and conversion from Bitcoin to dollars or any other currency will be instantly and only for the amount of the purchase, saving your cryptocurrency savings. Those. Binance card can be used just like any Visa card. The cost of issuing a card is 15 USD without other monthly or annual fees. At the first stage, ordering a card is only available for residents of Malaysia and Vietnam, but now all Binance users can request a Binance Card as soon as possible.
Details

Created: Wednesday, 25 March 2020 06:52

The crypto project CureCoin (CURE) is not new, in fact it has been available for quite some time since 2014, but until now it has not been possible to show itself in all its glory. After the Coronavirus COVID-19 pandemic, which is currently taking over the whole world, and the FOLDING@HOME assistance efforts that you can participate in using your computing resources, CureCoin can further stimulate the transition of your mining rigs to the FOLDING@HOME project instead of cryptocurrency mining. At the same time, in a sense, you will still "mine cryptocurrencies", as you will be rewarded with CureCoin (CURE) coins. And although this may not be very profitable, it can help you cover the cost of electricity if you still decide to help scientists working on COVID-19 research.
Read more: Earn CureCoin (CURE) Helping Combat COVID-19 Coronavirus
Details

Created: Tuesday, 24 March 2020 07:31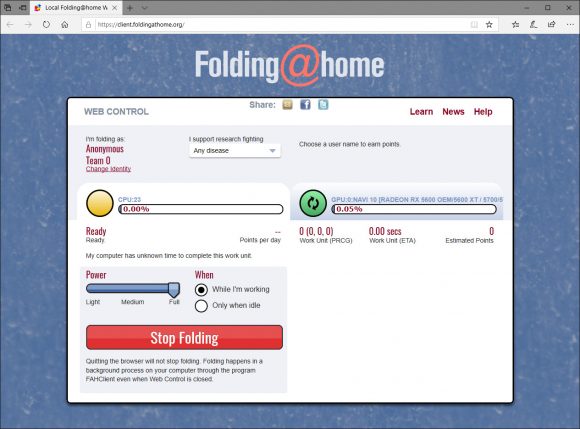 Distributed calculations for finding alien life and calculating protein folding existed long before the advent of crypto mining. Although the SETI@HOME project announced that it will cease to distribute tasks, will go into sleep mode at the end of March, the FOLDING @ HOME project announced its plans to use its efforts to assist in the fight against the COVID-19 coronavirus. Now, any user can participate in the fight against coronavirus by switching their mining rigs (CPU and GPU) to help the FOLDING@HOME project to help better understand how the SARS-CoV-2 virus that causes COVID-19 can be destroyed with antibodies and low molecular weight drugs. Given the current situation in the cryptocurrency market and the low-profit coin mining process caused by panic due to the coronavirus, doing something for the common good may be a good idea, right?
Read more: How to help Folding @ Home COVID-19 with your mining rigs.
Details

Created: Tuesday, 24 March 2020 07:10
The latest version of XMRig 5.10.0 includes support for the AstroBWT algorithm for AMD GPUs, in addition to the existing support for mining on the CPU, as well as some optimization for the algorithm used to mine the DERO coin after its recent hard fork this month. Another important change in the new version of the miner is that the cn / gpu algorithm is now disabled by default and will be removed in a future major update of the miner (v6.X.X), as well as in the main update of the TLS (Transport Layer Security) subsystem. As regards the performance of AMD video cards in mining on the AstroBWT algorithm compared to mining on the central processor, the AMD Radeon RX 580 8 GB video card seems to have a lower hashrate compared to even a mid-range CPU. And such a high-performance processor as the AMD Ryzen 3900X can be 4 times! faster than the RX 580 GPU. Therefore, in the end, mining on an AMD GPU may not be so attractive to AstroBWT. Download the latest version of XMRig 5.10.0 from GitHub.
Details

Created: Tuesday, 24 March 2020 00:54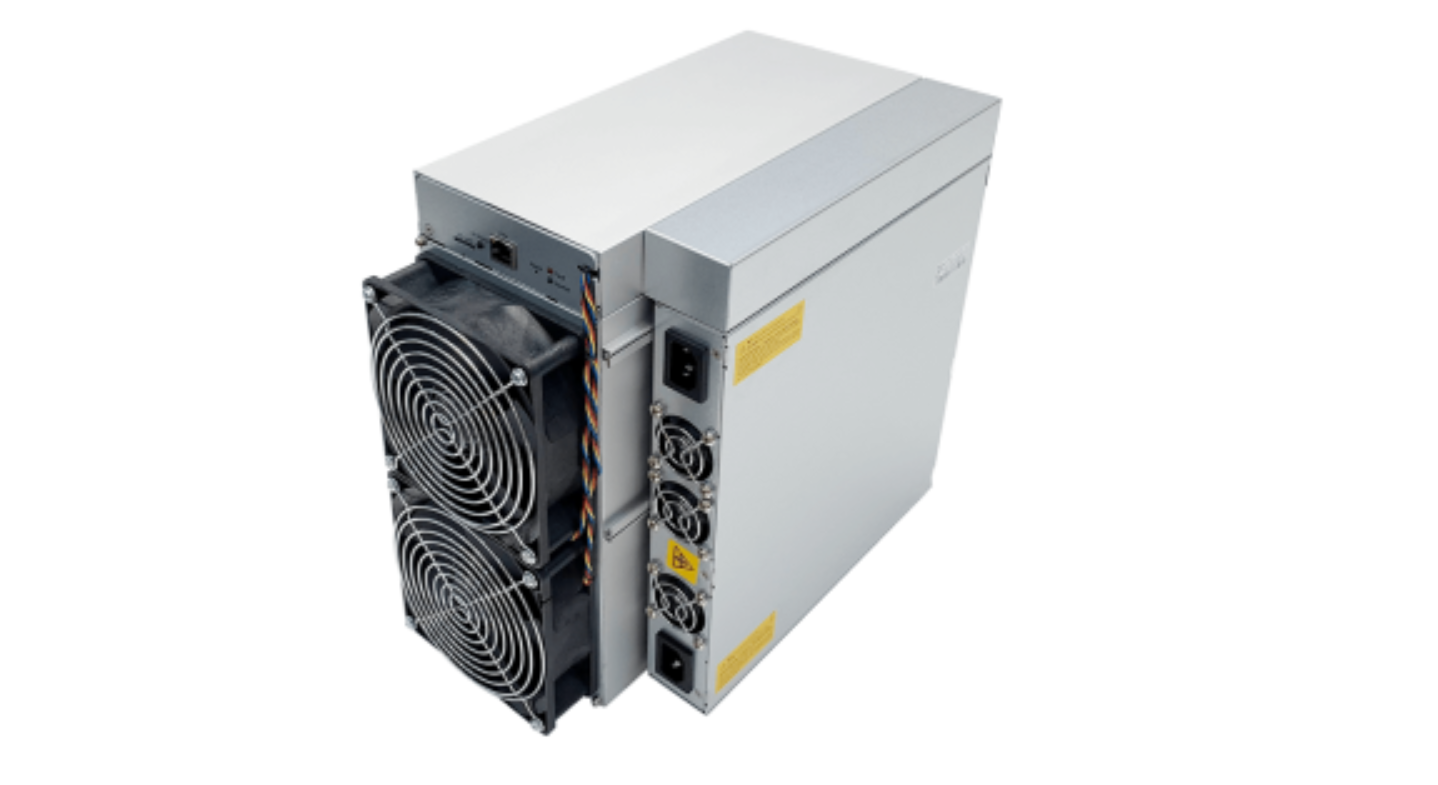 At the end of February 2020, Bitmain announced a new generation of its Bitcoin mining asic miners called Antminer S19 and S19 PRO. It is worth noting that the S19 Pro model for the first time for Bitmain exceeded the hashrate on the SHA-256 algorithm at 100TH/s and amounted to 110TH/s at 3250W. With such indicators, this model is currently the most energy efficient on the market with an indicator of 29.5 J/TH. The manufacturer set the price of the new product at a significant 20.770 yuan or almost 3000 USD, despite the recent strong drawdown in the price of Bitcoin cryptocurrency. But despite this, the first batch of S19 Pro has already been sold out. A simpler version of S19 (95TH/s, 3250W and 34.5J/TH) costs 15.495 yuan or 2200USD and is still available for order on the Chinese version of the company's website. If you count on the Profit-mine.com website, the payback of new Bitmain ASICs will be about 400 days for both models at an electricity price of 0.05USD/kWh.
Details

Created: Monday, 23 March 2020 06:55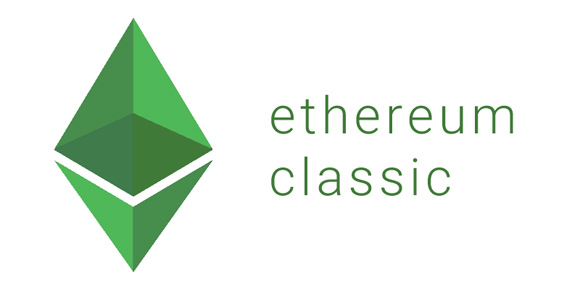 The crypto project Ethereum Classic (ETC) has reduced the block reward for miners from 4 to 3.2 ETC in accordance with their monitor policy upon reaching the block under serial number 10 million. This 20% decrease was introduced by accepting proposals in ECIP 1017 for changing monetary policies with emission reductions of 20% each new era (5 million blocks). we have just reached block number 10,000,000, thus moving on to the 3rd era. Therefore, the next 20% (to 2.56 ETC) reward reduction will occur on the 15 million block in just over 2 years. Therefore, if you are currently mining for Ethereum Classic, be sure to take into account the block reward just introduced.
Read more: Ethereum Classic - block reward decreased from 4 to 3.2 ETC
Details

Created: Monday, 23 March 2020 03:25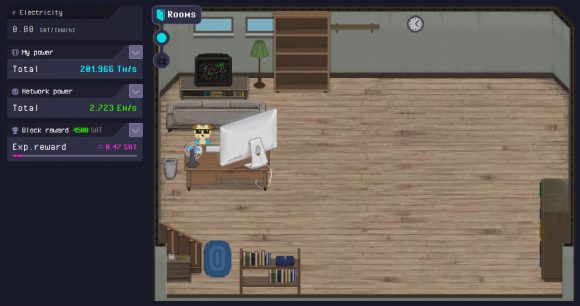 RollerCoin is a free online Bitcoin mining simulator game in which you can earn real Bitcoins while playing. The project uses the concept of bitcoin mining, but instead of any "complex blockchains" and data processing algorithms, the game allows you to test your skills, complete missions and play games, while receiving real bitcoins. But not only Bitcoin, you can also earn real Dogecoin (DOGE) and Ethjereum (ETH). Thanks to RollerCoin, you will have the opportunity to create and develop your own data center for cryptocurrency mining, upgrade equipment and change mining settings to increase mining speed. And all this without complicated tricks, just register, log in, configure your character and you are ready to start playing and earn real cryptocurrencies in the process.
Details

Created: Monday, 23 March 2020 02:54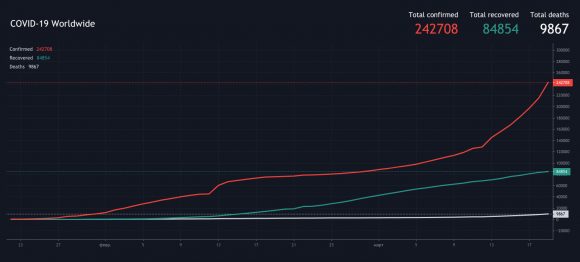 TradingView - This is one of the most used graphical platforms worldwide for traders and investors, which, by the way, is used not only by crypto traders, as many might think. Recently, on a TradingView platform, a graph of the impact of the coronavirus COVID-19 on a global scale has been added. In response to the ongoing global health crisis, affecting millions of people around the world in more than 150 countries, the new COVID-19 charts provide an overview of the magnitude of the current pandemic through visualization of data collected by the Center for Systems Science and Engineering (CSSE) at John University Hopkins. In the platform at the moment you can find a panel with lightweight charts showing the number of infected, deaths and recoveries, by country. 
Read more: TradingView Now Evaluates Impact of COVID-19 Pandemic Worldwide
Details

Created: Monday, 23 March 2020 02:34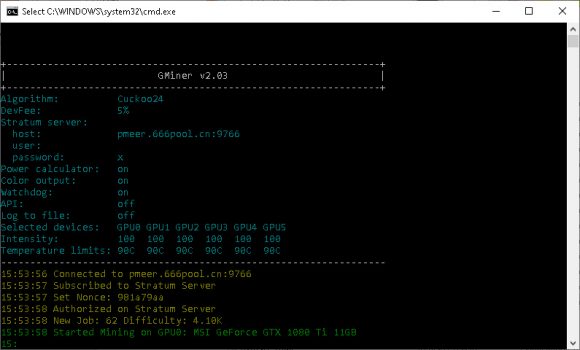 In the new version of the GMiner 2.03 GPU miner, support for Qitmeer mining (PMEER) has been added, but do not rush to try mining using the just added Cuckoo24 algorithm. Keep in mind that Qitmeer mining support (PMEER) is provided with 5%! by the developer's commission, and apparently, the mining process requires significant resources of the central processing unit (CPU). From this it follows that you may have certain problems when mining Qitmeer using the latest version of Gminer on systems with typical 2-core central processors that have low performance. Gminer software was originally intended only for Nvidia's GPUs, however, support for AMD cards for some mining algorithms was added in the latest versions of the program. It is worth noting that the program comes with closed source code in the form of an executable file for the Windows and Linux operating systems and a built-in developer commission of 2%. Download the latest version of Gminer 2.0.3.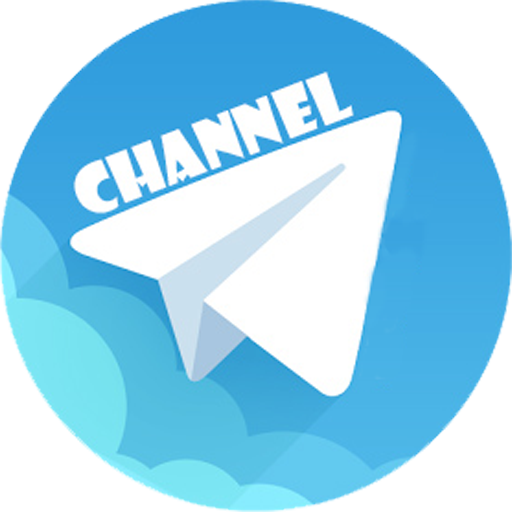 Subscribe to our Telegram channel @cryptoage_com, be the first to know the news about cryptocurrencys.