Details

Created: Friday, 31 March 2023 01:36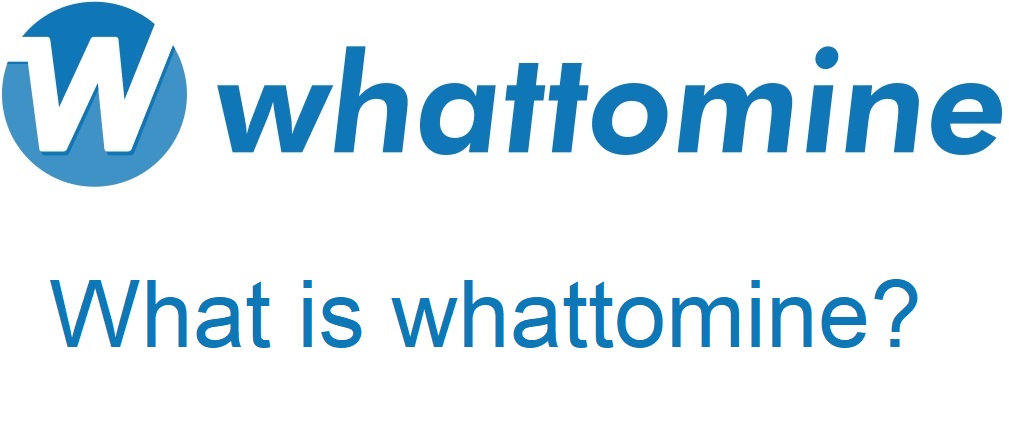 For people who are new to cryptocurrency mining, it can be challenging to understand the influx of new and unfamiliar words and terms. One of the popular expressions, "let's now calculate the income from mining on Whattomine," leaves many people confused and bewildered. If you also struggle with the terminology used by cryptocurrency bloggers on YouTube or on mining-specific websites, then this material is for you. Here, we will provide a detailed explanation of the specialized mining service called Whattomine.com. It is often referred to as Wattumine, Wattmine, Wattuminer, or Votumine. All of these names refer to the same online service.
Details

Created: Thursday, 16 March 2023 04:54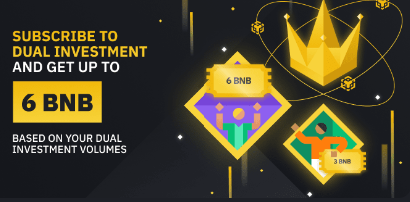 From March 14 to April 3, 2023, the Binance crypto exchange is holding a promotion among users of the Dual Currency Investment service. The essence of the promotion is that, depending on the amount of funds invested in the allotted time, each participant will receive a guaranteed prize in the BNB cryptocurrency. The payout can be from 0.01 BNB for an investment of 1,000 USD and up to 6 BNB for an investment of more than $1 million.
Read more: Guaranteed payout of up to 6 BNB to Binance dual currency investment participants.
Details

Created: Wednesday, 15 March 2023 00:27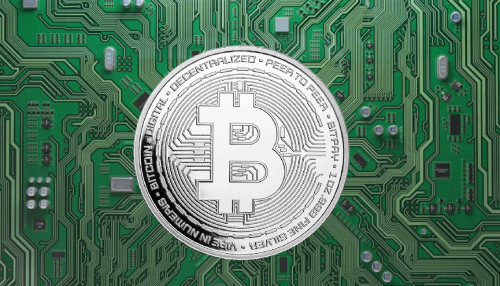 If you look up mining on Wikipedia, you'll see that it comes from English and means "extraction" of valuable minerals. In the case of cryptocurrency, mining refers to the process of extracting digital currency. Although the term "mining" was originally used for the mining industry, such as mining for gold, it's now commonly used to describe the process of mining Bitcoin and other cryptocurrencies. This may be because Bitcoin was often compared to gold due to its scarcity and value. However, the process of mining digital currency is fundamentally different from mining precious metals and has nothing to do with it.
Details

Created: Tuesday, 14 March 2023 06:13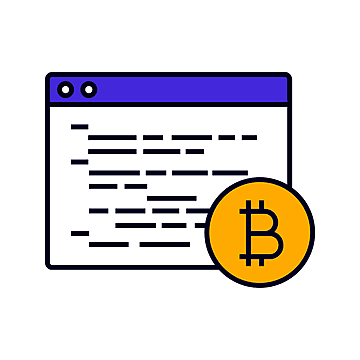 If you have been reading our site for a long time, then you probably know that we often publish news about the release of updated versions of programs for mining cryptocurrencies on a video card and processor, with a brief description of innovations and improvements. However, now this is no longer necessary, since the "Top mining software" section has appeared on the Profit-mine.com service, where a list of popular software for mining cryptocurrencies on video cards, central processors and ASIC devices is available. In addition, the "Latest releases" tab displays all the latest versions of programs with a detailed description of the changes and the ability to download the updated version for the operating system you need directly from the developer's GitHub repository.
Read more: Convenient monitoring of software updates for mining in one place
Details

Created: Friday, 03 March 2023 05:24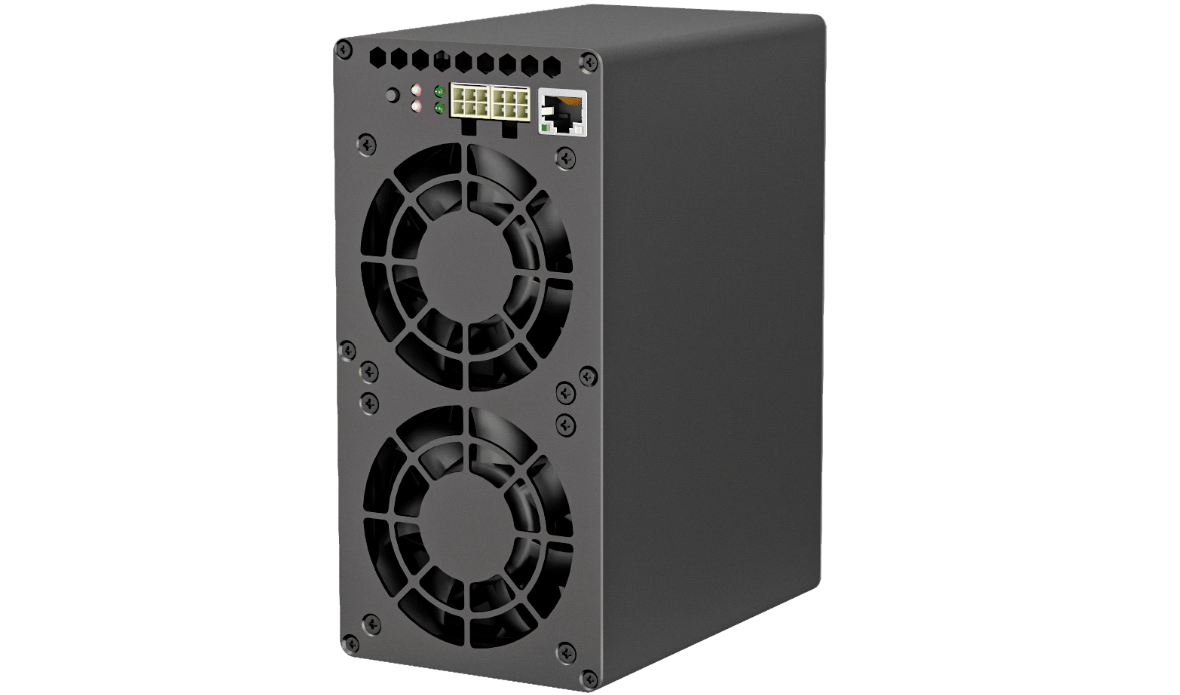 Goldshell has released the second version of the Mini Doge ASIC miner for the Scrypt algorithm (Litecoin, Doge), the key feature of which is the ability to use these ASICs at home. Therefore, the maximum noise from the cooling system is limited to only 35dB, for comparison, industrial Asic miners usually have a noise figure of 75-85dB, which is equivalent to the noise from a lathe. That is why ASIC miners do not use it in apartments or offices. Because not everyone can afford to buy several dozen ASIC miners and rent an industrial premises, it is for such people that goldshell releases its products that can be placed next to a computer or laptop as an unusual electronic gadget.
Read more: Goldshell Mini Doge 2 - mining Doge cryptocurrency at home
Details

Created: Friday, 07 June 2019 02:35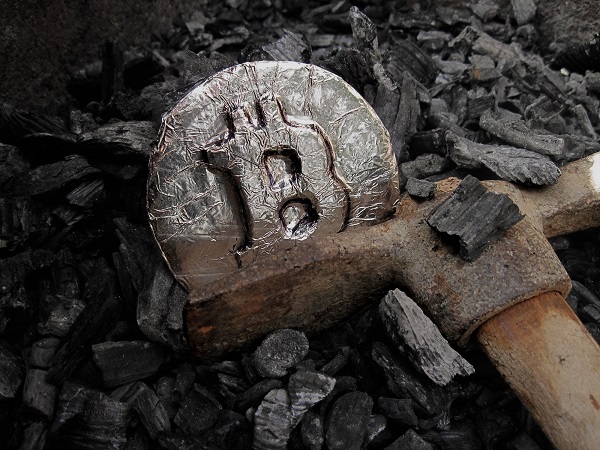 Cryptocurrency based on blockchain technology, including Bitcoin, has many advantages. It is an independent method of transferring value with low commissions and fast transactions independent of any government, while cryptocurrency is easy to share to millionths without losing its value. All these statements were true until the cryptocurrency did not become so popular that in some countries it became recognized as legal tender or electronic asset. From this point on, due to the blockchain's openness of some cryptocurrencies (Bitcoin, Ethereum, Ripple and others), black lists of crypto wallet began to appear on which stolen cryptocurrency stored. Any cryptocurrency that passes through such wallets is automatically blacklisted, and then all its movements are tracked as they black list more and more crypto wallets. Cryptocurrency stored on such wallets automatically becomes outlawed and at this moment the cost of such a "dirty" cryptocurrency starts to fall sharply, because buying and cashing a dirty bitcoin or ethereum in your own name of  will automatically make you at least a witness of a theft or worse yet an accomplice in a crime.
Details

Created: Wednesday, 15 February 2023 03:49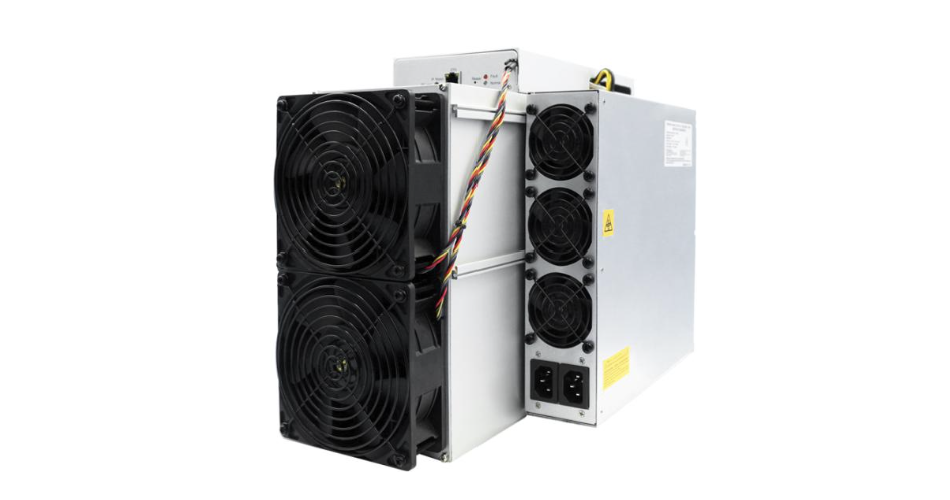 In February 2023, Bitmain introduced a new generation of its ASIC miners for mining Dash cryptocurrency on the X11 algorithm. The novelty is called Antminer D9 or Dash Miner D9. Compared to the previous model Antminer D7 (on sale since 2021), the new one has a larger hash rate and at the same time has lower power consumption. For which buyers will have to pay a rather high price, estimated by the company itself at 8500 USD for one device.
Read more: Bitmain Antminer D9 - new ASIC for Dash cryptocurrency
Details

Created: Monday, 13 February 2023 00:29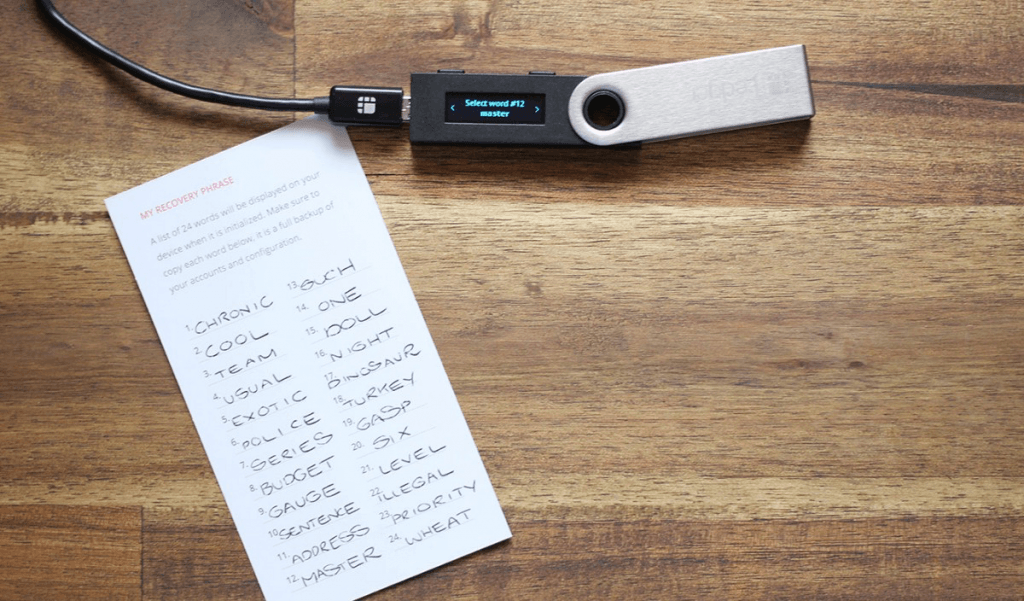 When creating a cryptocurrency wallet, you will be asked to save a list of 12 or 24 words, with which you can restore your crypto assets in case of loss or breakdown of a hardware wallet or a computer with a software crypto wallet. Usually wallet recovery is not a problem, but there are situations when you want to change your hardware wallet for your own personal reasons or because your crypto wallet that you used to use is no longer issued or updated. You might think that your 24-word seed phrase for restoring your wallet seems completely useless now. But it's not worth panicking and screaming that everything is gone right away, because. there are certain standards for the formation of seed phrases (mnemonic phrase), which are usually followed by developers of cryptocurrency wallets. Therefore, any seed phrase can be made compatible with any crypto wallet through special transformations.
Read more: What is BIP39 or how to transfer cryptocurrency from one crypto wallet to another
Details

Created: Wednesday, 08 February 2023 05:18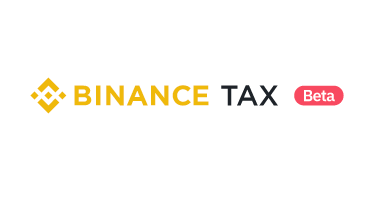 Binance, ahead of its 2022 tax returns, has launched its new Binance Tax service, which allows you to automatically receive data for the last 100,000 transactions in the spot market, as well as for donations and airdrops that are given for cryptocurrency forks. Futures markets, staking and other services promise to be added to the reporting later. With Binance Tax, you can quickly prepare a report for your tax office depending on the taxation in your country, because. You will already have access to the overall profit or loss result for all your transactions with cryptocurrencies. At the moment, Binance Tax is only available to residents of France and Canada, but in the near future this service will be available to residents from other jurisdictions. The emergence of such services brings the crypto industry closer and closer to the stock or currency market, where such services are commonplace, and often the taxes themselves are paid automatically without the participation of the trader himself.
Details

Created: Tuesday, 07 February 2023 04:01

The Chinet crypto project was launched on February 1, 2023 and has already managed to attract quite a lot of attention, primarily among miners, because. mining this cryptocurrency on video cards at the moment can offer one of the highest rewards. Chinet is not a pure POW cryptocurrency, because in addition to POW mining, users can also participate in POS mining, i.e. in staking. But we are primarily interested in mining Chinet (CHN) on video cards. For mining, a modified ProgPow algorithm called ProgPowZ is used with a similar hashrate and power consumption.
Read more: Chinet is a new cryptocurrency with GPU mining. Profit calculation
Details

Created: Thursday, 02 February 2023 04:45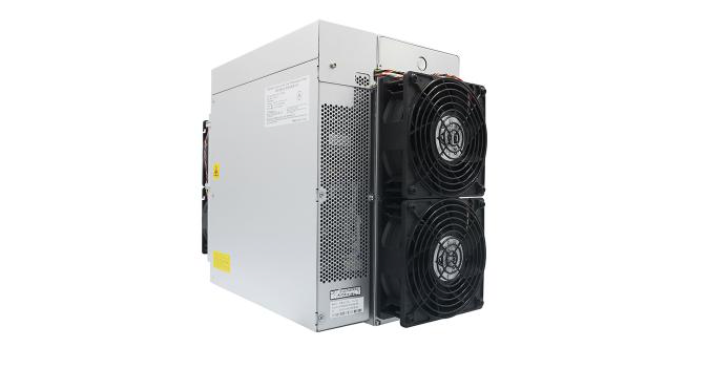 At the beginning of 2023, Bitmain released an updated version of its ASIC miner for mining cryptocurrencies using ETCHash, ETHahsh mining algorithms - ANTminer E9 PRO. Compared to the E9, the new product received better energy efficiency of 0.6W/MH instead of 0.8W/MH and 7GB of RAM, which is also not unimportant, because. if the DAG file size is larger than the RAM, the ASIC simply will not work. For example, the DAG file of the EthereumPOW cryptocurrency already has a size of more than 5GB.
Read more: Bitmain Antminer E9 PRO - new ASIC miner for ETHash, ETChash algorithm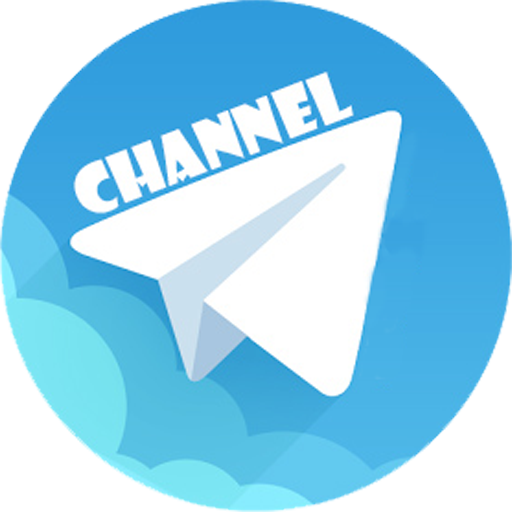 Subscribe to our Telegram channel @cryptoage_com, be the first to know the news about cryptocurrencys.
 Chat with crypto enthusiasts and miners in Telegram @CryptoChat
The best exchanges to buy and exchange cryptocurrencies, tokens:
 

| | | |
| --- | --- | --- |
| The Exchange | Advantages | Sign-up bonuses |
| Binance | The largest and most famous cryptocurrency exchange in the world. Reliability and functionality at the highest level. | 20% discount on trade commission, 600 USD registration bonuses |
| OKX | One of the oldest crypto exchanges in the world. Founded in 2013. Ranks 3rd in terms of trading volume. Maximum possible functionality and reliability. | Low fees plus 20% discount on trading fees through our link |
| Bybit | New, but already popular exchange due to favorable promotions, low commissions and the rapid addition of new cryptocurrencies.  | Bonuses up to 600 USD for new members |
| Gate.io | Ranked in the top 10 best crypto exchanges. Provides a full range of services and many different bonuses | $ 50 bonus and 25 test dollars upon registration. 1000 test dollars when passing KYC. Bonuses $ 500 for completing assignments. Draw for 1 BTC and unique NFTs. |