Details

Created: Monday, 02 December 2019 04:13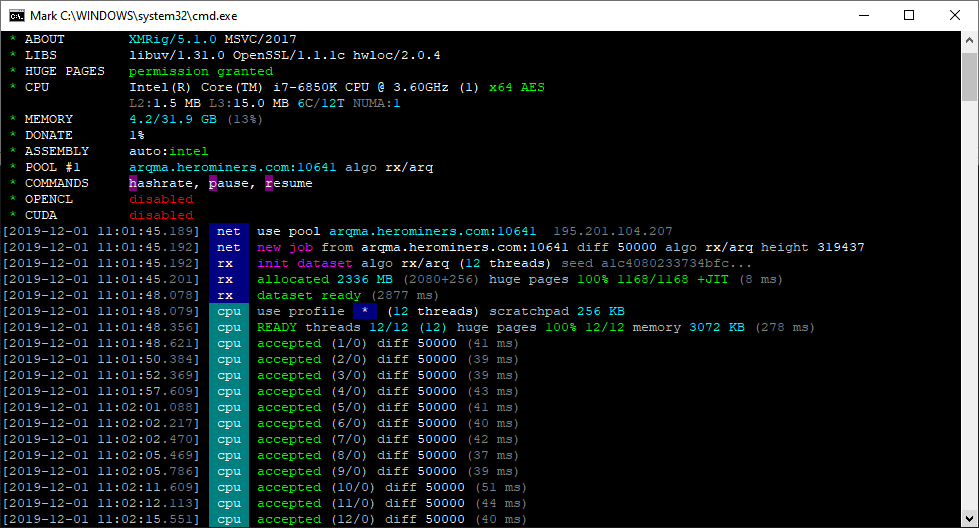 The Monero hard fork  on November 30 and the change of the mining algorithm to RandomX made significant changes among miners, as with Monero, all video cards and ASICs had to leave, and they were replaced by the CPU again. In the first days after the hard fork, owners of powerful modern central processors, especially Ryzen, were able to get significant income from their CPU. Although the income from the CPU has significantly decreased compared with the first days, it still remains relevant. Actually this is why the developers of the XMRig miner released a new version 5.1.0 in which the performance of intel processors was increased by 6-7% for the RandomX algorithm and by 2-3% for AMD processors. In addition to RandomX, a similar increase in hashrate  mining algorithms based on RandomX: RandomXL, RandomARQ, RandomWOW. Recall that for effective mining Monero processors must have at least 2Mb of memory cache per thread. Download XMRIG on GitHub.
Details

Created: Friday, 29 November 2019 04:59

For miners with large mining power, which they are accustomed to manage using specialized operating systems, such as HiveOS, MinerBabe, SimpleMiningOS, a cheaper alternative called MinerOS has appeared. The main difference from competing products is the lowest usage fees. The marketing is based on the HiveOS policy, i.e. the number of mining rigs up to 3 pieces inclusive are serviced for free, and with a larger number of rigs a monthly fee of 1USD is taken. Which is currently the minimum amount on the market, because HiveOS takes 3USD, and SimpleMiningOS takes 2USD. By functionality, MinerOS offers a typical set of tools for all modern Linux mining systems. If you want to reduce your maintenance costs for your mining capacities, then MinerOS is a simple and quick solution.
Details

Created: Wednesday, 27 November 2019 02:33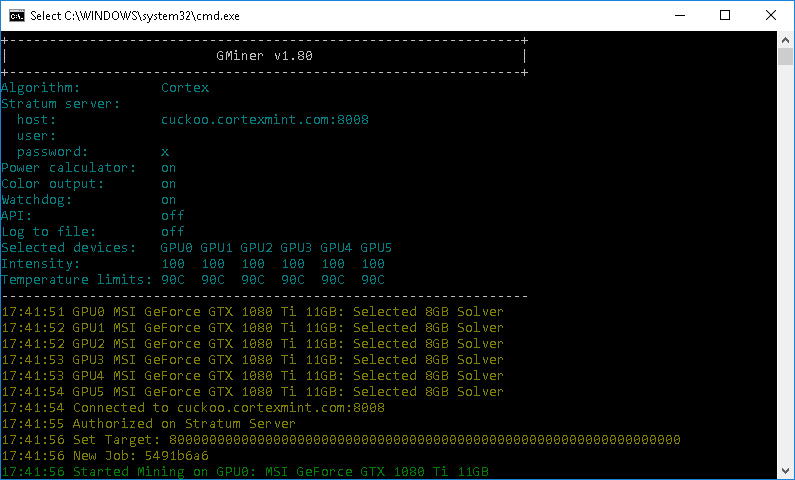 Gminer in version 1.81 added support for a new mining algorithm called Cortex, used in the CORTEX cryptocurrency of the same name. To mine Cortex, you need a video card with at least 8Gb of video memory. For the new algorithm, the commission is a decent 5%, because it is now the only miner with Cortex support for Windows. For other algorithms, the commission is 2%. Also in this version, support for the Ethash algorithm is expanded, cryptocurrencies are now available for mining: Pirl (PIRL), Callisto (CLO), Metaverse (ETP) and Expanse (EXP). You can download the miner on GitHub.
Details

Created: Wednesday, 27 November 2019 01:12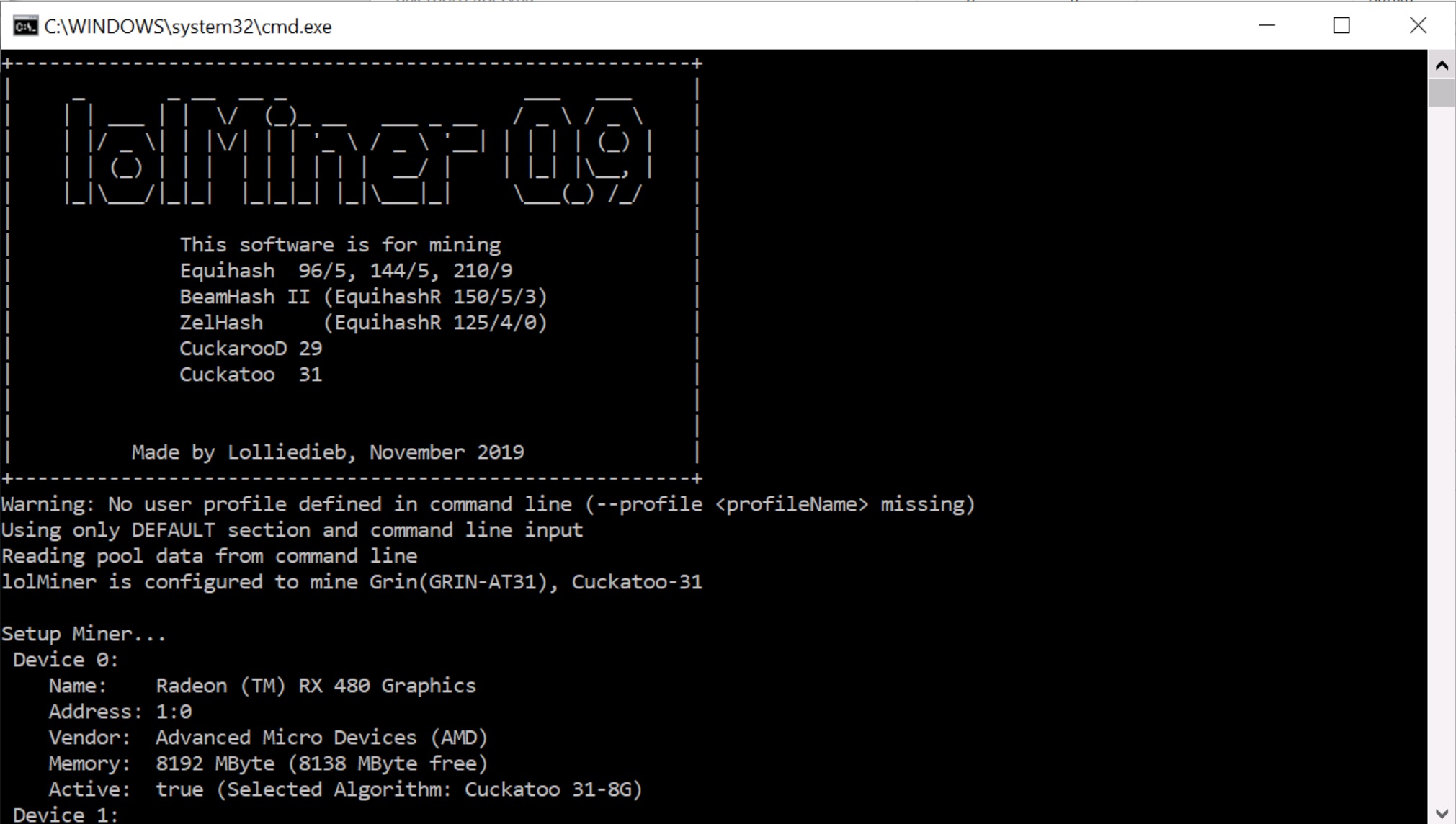 The next lolminer 0.9.1 update improves the performance of AMD video cards with 16GB (RX580 16Gb, Vega 7, Vega FE) and 4Gb (RX570, RX580). Also added support for the new generation of RX5700 graphics cards. By updating the miner you can get the following hashrate: Radeon 7 - 1.7G/h, Vega FE - 1.3G/h, Vega64 - 1.15G/h, Vega56 - 1.05G/h, RX5700 - 0.85G/s, RX580 8Gb - 0.55G/h, RX580 4Gb - 0.43G/h. As before, the miner takes a commission of 1%, you can download it on GitHub.
Details

Created: Tuesday, 26 November 2019 02:02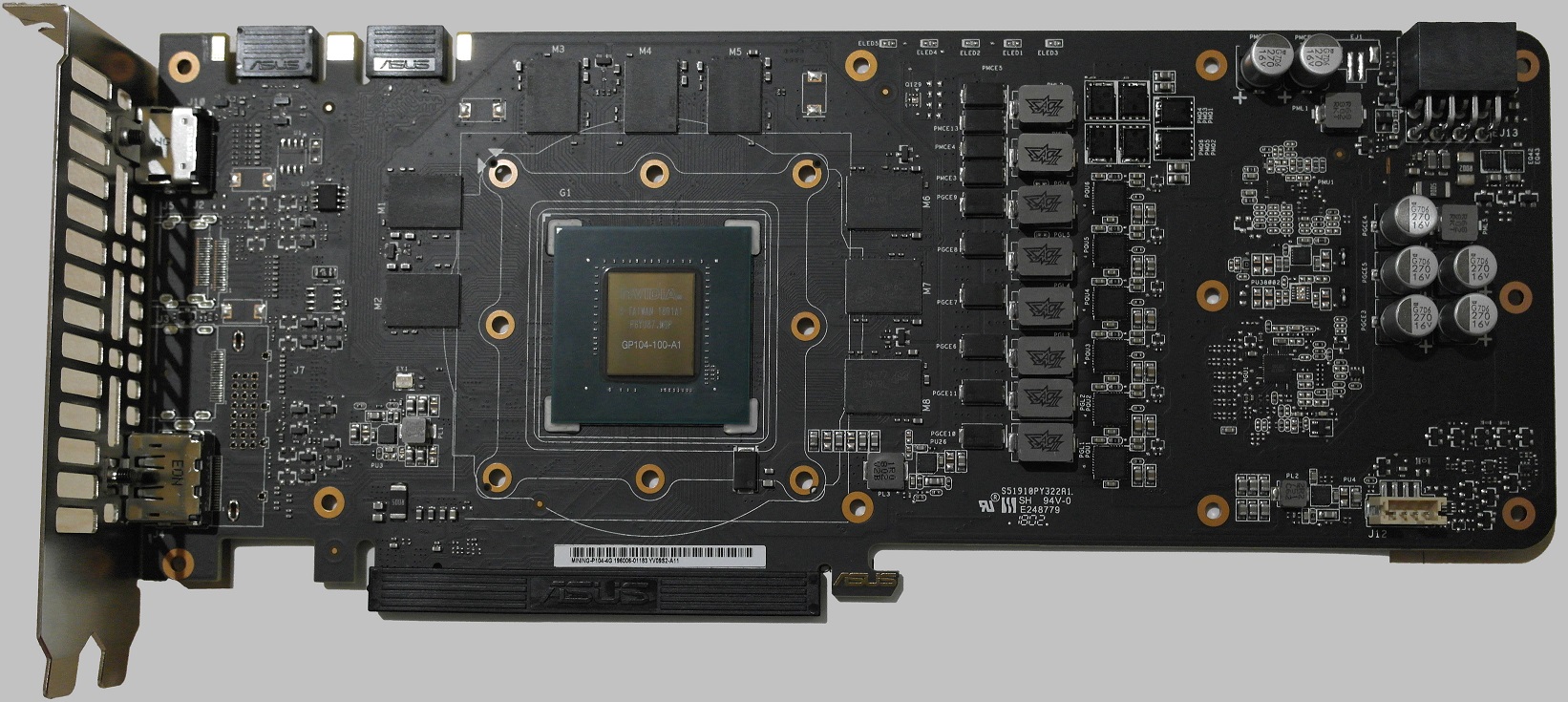 At the peak of the popularity of cryptocurrency mining, video card companies released special versions of video cards for mining, which were essentially a rejection of standard gaming models. One of these video cards was the Nvidia P104-100 model with 1920 Cuda cores and 4Gb GDDR5X memory. T.e. some hybrid GTX1070 and GTX1080 went on sale, in which the number of Cuda cores is like that of the GTX1070, and the memory is from the GTX1080, but instead of only 8GB soldered on the circuit board, only 4Gb is available. In 2019, enthusiasts found an easy way to activate all 8Gb of video memory using the firmware of a special BIOS version, which will allow them to mine GRIN cryptocurrency and others that need 8Gb of videomemory.
Read more: Videomemory increase from 4Gb to 8Gb for Nvidia P104-100 videocards
Details

Created: Thursday, 21 November 2019 05:00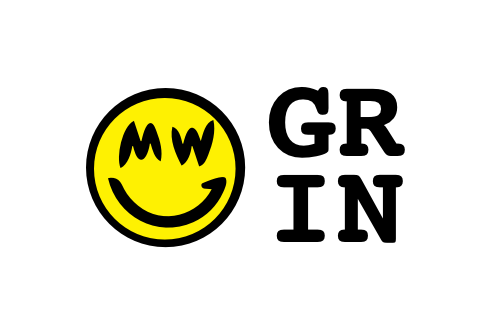 The GRIN cryptocurrency confidently holds the lead in the profitability of mining on Nvidia video cards all of 2019, and the maximum performance in GRIN mining can be obtained only on Linux operating systems, for example, HiveOS. Due to the specific requirements for setting up miners software, many owners of mining rigs are faced with the difficulty of setting up HiveOS for mining GRIN cryptocurrencies using the Cuckatoo31 and Cucarood29 algorithms. Therefore, further we will tell you how to configure HiveOS to work together with F2pool to mine GRIN cryptocurrencies. By the same rules, you can configure the OS for any cryptocurrency based on the MimbleWimble encryption algorithm.
Read more: Configuring HiveOS for mining the GRIN cryptocurrency
Details

Created: Wednesday, 20 November 2019 01:40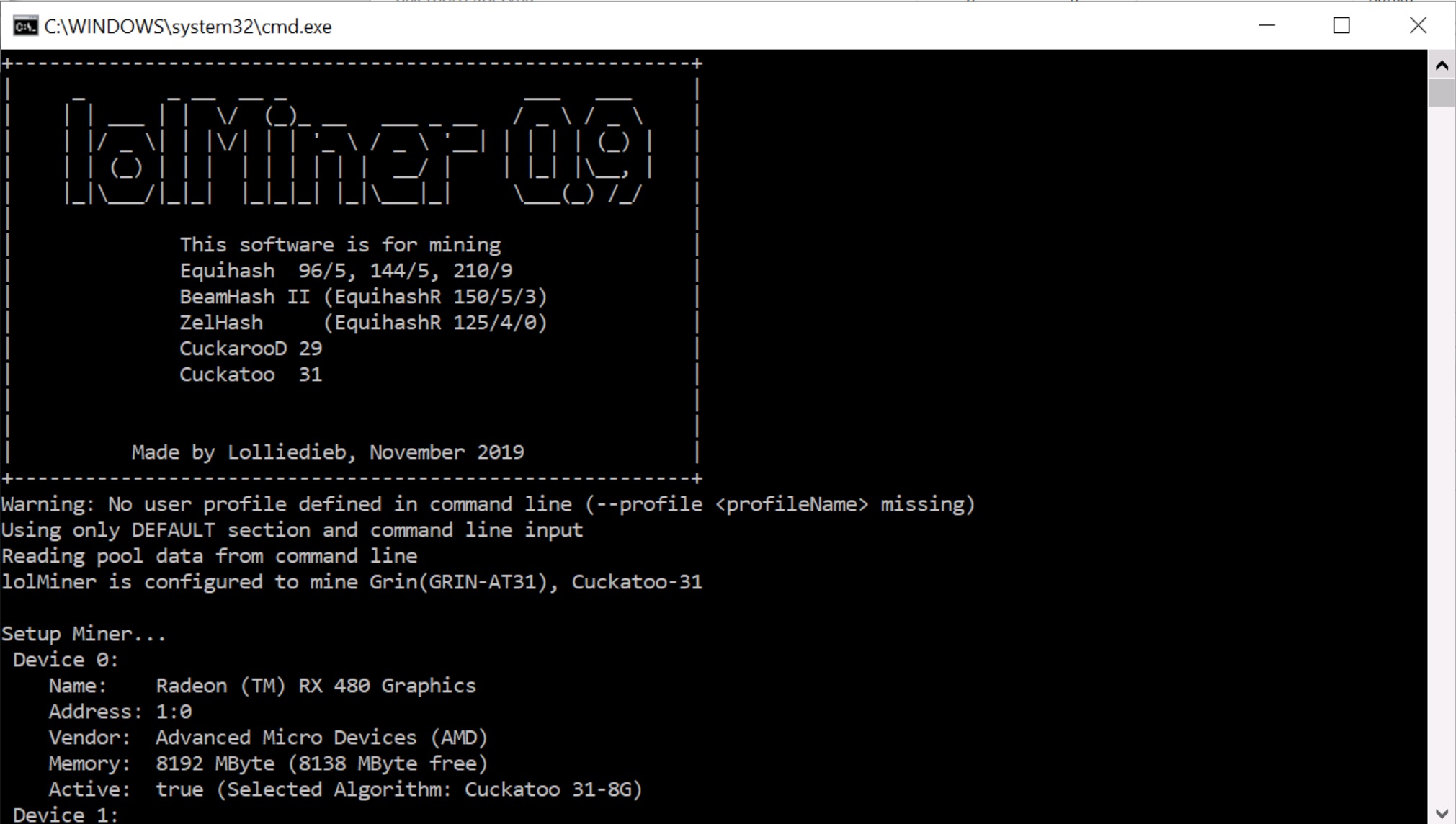 Lolminer developers have released the next version 0.9, which significantly increases the capabilities of AMD video cards with 8Gb of video memory  for the mining algorithm Cuckatoo31 or GRIN31. The performance increase is from 22% for Polaris video cards and up to 30% for Vega7,  which is close to the GTX1080ti, Vega 64 is now significantly superior to its eternal rival GTX1070. Lolminer provides the following performance: RX480 4Gb - 0.27G/s, RX580 8gb - 0.55G/s, Vega 64 - 1.2G/s, Vega 7 - 1.53G/s. You can download Lolminer on Github. The commission for using the miner is 1%
Details

Created: Monday, 18 November 2019 04:43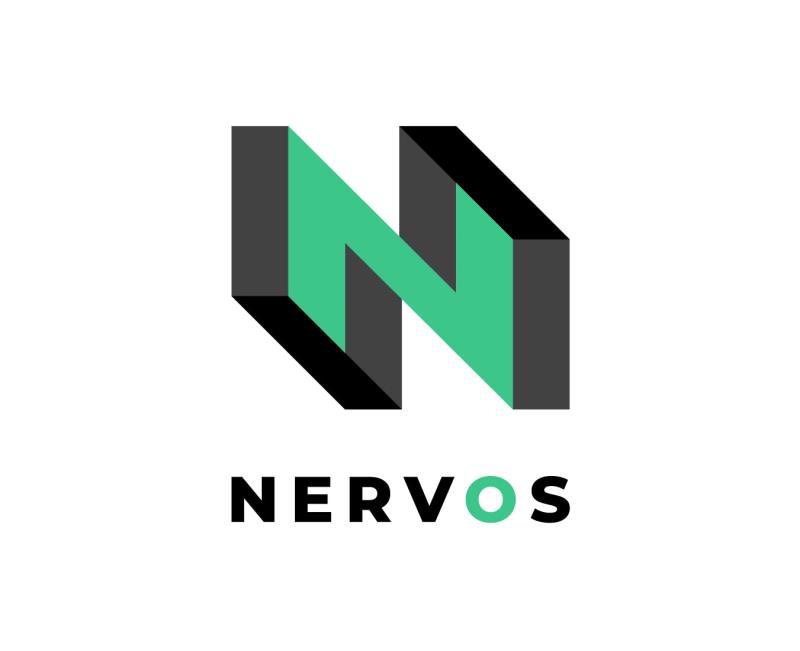 A few days ago, the main network of the Nervos CKB cryptocurrency using the Eaglesong mining algorithm was launched. Because The Nervos cryptocurrency itself received a fairly large response in the cryptocurrency community, miner developers did not stand by and released mining software, first with support for one Eaglesong algorithm, and then with support for Ethereum and Nervos dual mining. At the moment, there are only two miners supporting dual mining ETH + CKB: NBMiner 26.1 and GMiner 1.75 moreover, for owners of AMD video cards the choice will be one towards NBminer, as Gminer for dual mining only supports Nvidia graphics cards. However, owners of Nvidia video cards should also pay attention to NBminer, as It shows slightly better performance.
Details

Created: Friday, 15 November 2019 05:30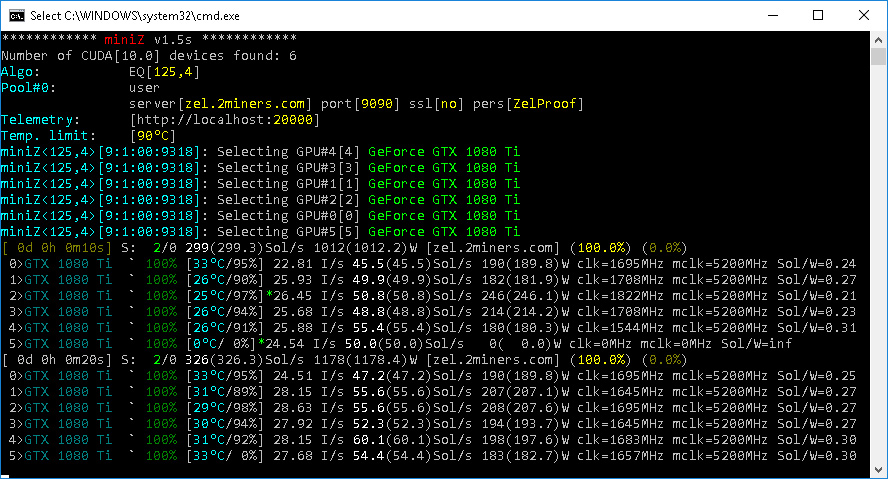 MiniZ is notable for its good performance on Equihash algorithms of various modifications for Nvidia video cards. In the next update, MiniZ 1.5s can offer even better optimization for ZelHash, BeamHash2 and Zhash algorithms, which increases the hashrate of video cards on these algorithms up to 3%. In the current version, the developers removed the support for the Nvidia video cards of the Kepler generation (GTX680), which were released back in 2012 through the 28nm process and currently do not represent much value for cryptocurrency mining. You can download the latest version of the MiniZ miner on the official Miniz.ch website. The commission for using the miner is 2%.
Details

Created: Friday, 15 November 2019 04:17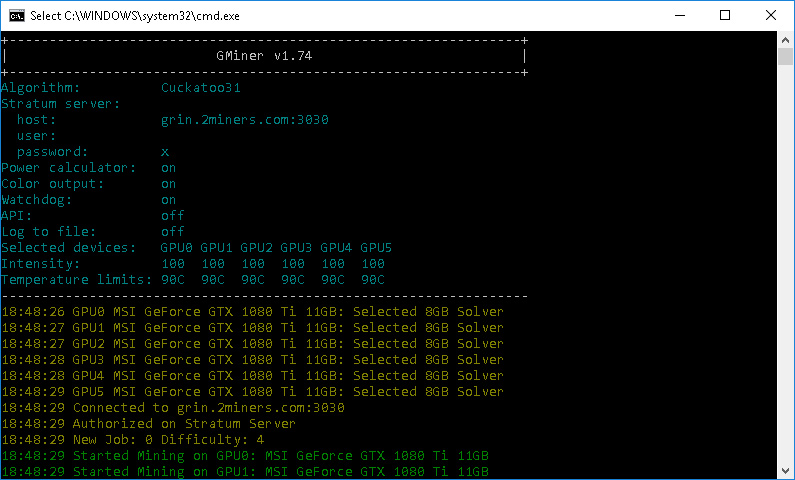 In the latest version of Gminer 1.74, the performance of Nvidia graphics cards on the Cuckatoo31 mining algorithm was improved by about 5-10%. For best results in mining on this algorithm, it is not recommended to use Windows 10; instead, it is better to use HiveOS or older versions of Windows 7 (8.1). We also note that to start mining GRIN31, you need at least 8Gb of video memory, i.e. GTX1660, GTX1060, and RTX2060 graphics cards will not work. Also, over the past few versions, developers have added support for the Ethash and Eaglesong algorithm to Gminer, which did not bring anything new compared to other popular miners. You can download Gminer on Github.
Details

Created: Monday, 11 November 2019 04:49

We bring to your attention another rating of cryptocurrencies called CoinCodeCap.com in which information is taken not on price and capitalization, but on the activity of developing new versions of cryptocurrency software code. Using this service, you can find out which cryptocurrency are most actively working on. Statistics are maintained using the GitHub API and the number of stars (likes), subscribers, the number of code changes and how many programmers are currently working on the project are taken as the initial data for compiling the rating. Using this service, you can easily track and compare various projects by how the authors monitor their project and whether they completely abandoned it.
Read more: CoinCodeCap.com - cryptocurrency rating by developer activity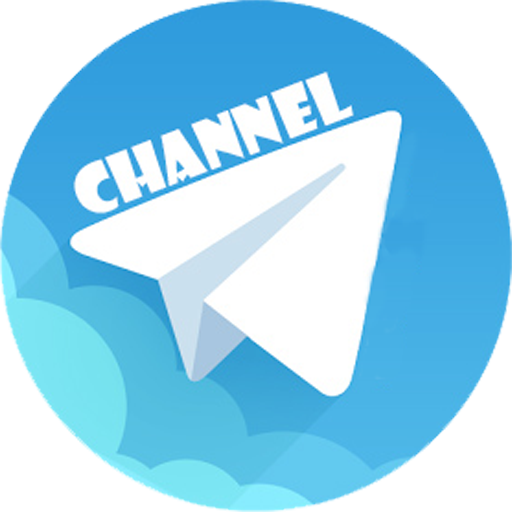 Subscribe to our Telegram channel @cryptoage_com, be the first to know the news about cryptocurrencys.