Details

Created: Monday, 29 May 2023 06:03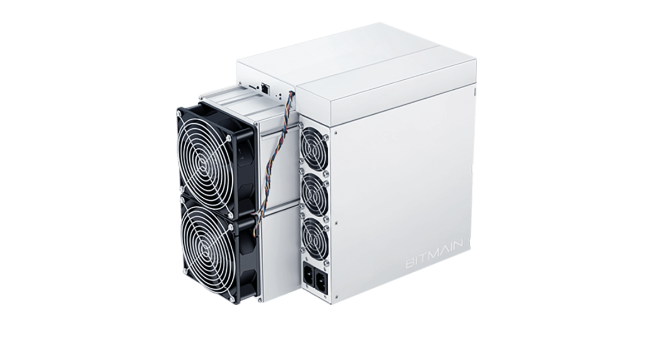 Bitmain once again confirms its status as the number one manufacturer of ASIC miners by releasing the most high-performance asic miner for Kaspa cryptocurrency for free sale. The novelty is called Bitmain KAS Miner KS3 with a hashrate of 8300GH/s with a power consumption of 3188W. For comparison, Osprey's competing E300 hashrate is only 14GH/s at 500W.
Read more: Bitmain KAS Miner KS 3 - the most powerful ASIC for Kaspa cryptocurrency
Details

Created: Thursday, 20 April 2023 03:43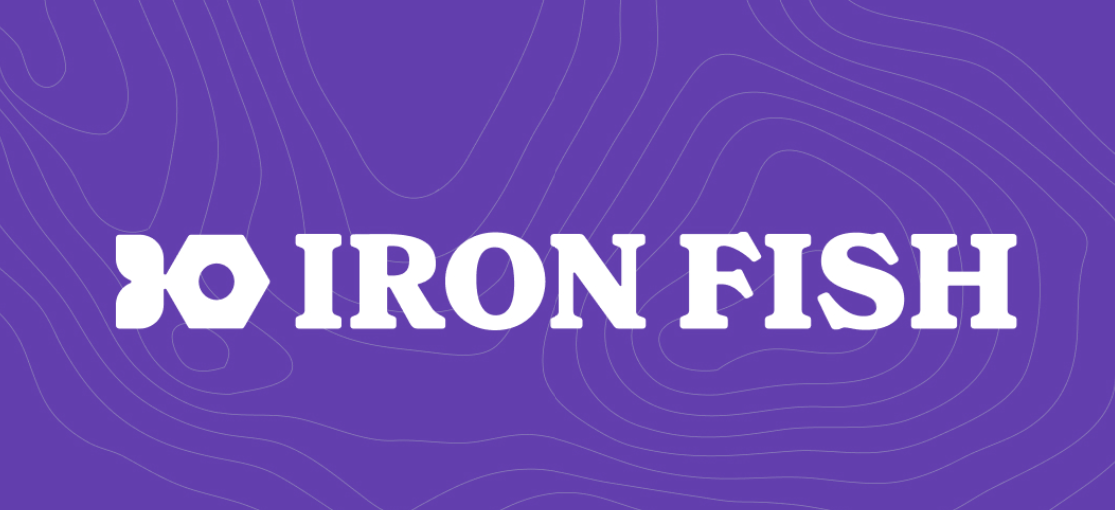 Today, a new ambitious IronFish project with mining on video cards has been launched. The mining algorithm used in this project is called Blake3-IronFish, i.е. a modification of the original Blake3 algorithm, which uses mostly GPU power to enumerate hashes. Therefore, it will be especially profitable to mine the IronFish coin on Geforce RTX 4000 video cards. the cost of the cryptocurrency is not yet known, so there are no calculators yet to calculate the profitability of mining. But with the help of the Profit-mine.com universal mining calculator, you can now calculate the profitability in the number of coins or in dollars if you specify the predicted price for IronFish.
Details

Created: Wednesday, 19 April 2023 02:00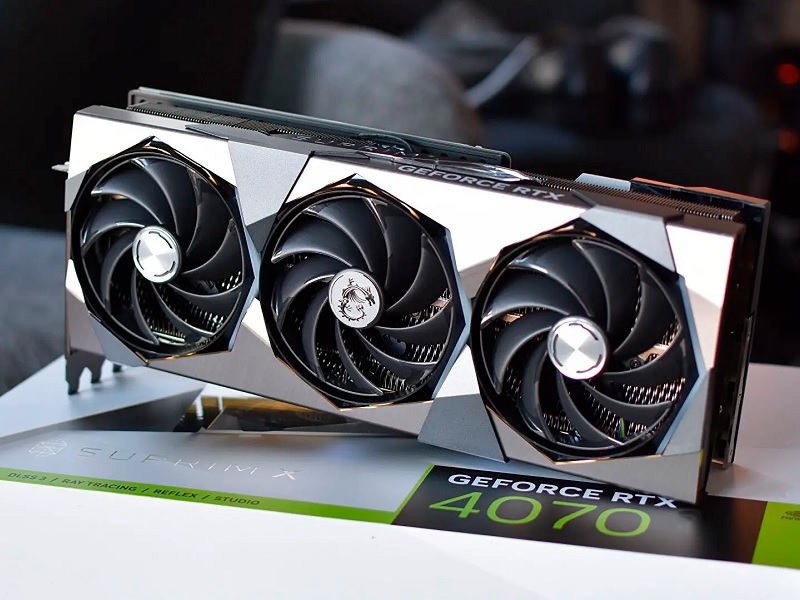 Nvidia has launched the next Ada Lovelace RTX 4070 generation graphics card, which may be of significant interest to miners due to the growing popularity of mining cryptocurrencies with an emphasis on pure GPU performance: Nexa, Kaspa and others. If the RTX 4070 can offer the same mining efficiency as its older brethren, then it could be the best choice for miners, as has been the case with previous mid-range Nvidia graphics cards. Actually, this is what we will try to find out and evaluate the RTX 4070 video card as a tool for cryptocurrency mining, and not a gaming solution.
Read more: Nvidia Geforce RTX 4070 hashrate in cryptocurrency mining
Details

Created: Tuesday, 11 April 2023 02:24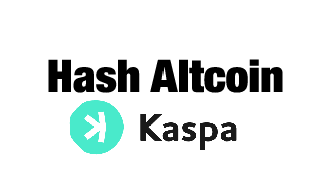 HashAltcoin produced FPGA (programmable) miners under the Blackminer brand, which were popular and brought good income at the peak of cryptocurrency prices in 2021. The company recently breathed new life into its products by releasing a new firmware with support for the kHeavyHash mining algorithm, which makes it possible to mine Kaspa cryptocurrency on FPGA miners Blackminer F1, F1+, F1 Mini, F1 Mini+, F1 Ultra, F2.
Read more: All HashAltCoin FPGAs Get Support for the kHeavyHash Algorithm
Details

Created: Friday, 07 April 2023 05:00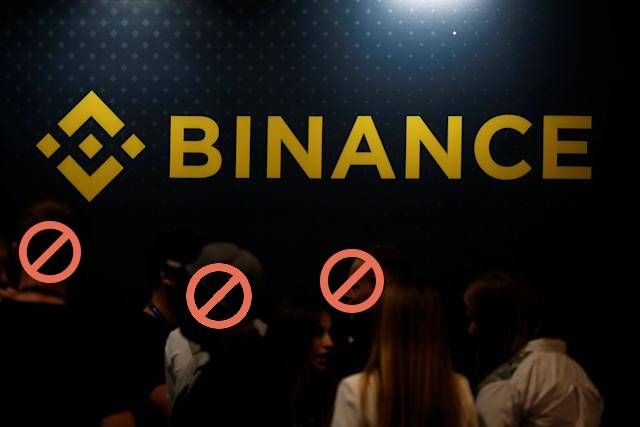 Binance, like any other traditional financial institution, is required to comply with local, state, and federal laws to ensure a safe trading environment for its users. Accordingly, the Binance platform has clear processes and responses to requests from regulatory and law enforcement agencies. One of the tools often used by law enforcement agencies is the temporary blocking of accounts, which can affect innocent users. In addition to blocking at the request of government agencies, your Binance account may be blocked for other reasons that you need to be aware of in order to prevent similar incidents in the future.
Details

Created: Friday, 07 April 2023 03:38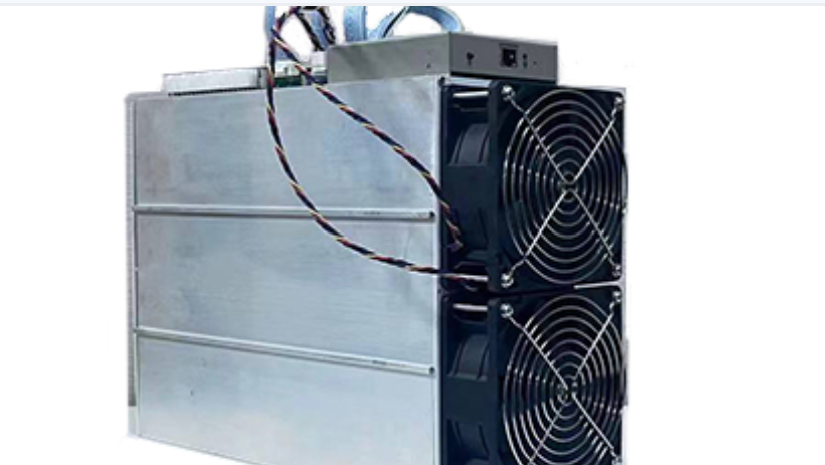 Recently, the cryptocurrency Kaspa has gained significant popularity among GPU miners, but the popularity of the cryptocurrency has attracted not only owners of GPU mining rigs, but also FPGA and ASIC miner manufacturers. At the end of 2022, the first FPGA miner Osprey E300 was made available for Kaspa mining under the kHeavyHash algorithm, which is the algorithm that the Kaspa crypto project operates on. Just under six months later, the first ASIC miner for Kaspa was released, called the Superscalar K10.
Read more: ASIC SuperScalar K10 - 30Gh/s hashrate based on the kHeavyHash algorithm (Kaspa)
Details

Created: Friday, 31 March 2023 01:36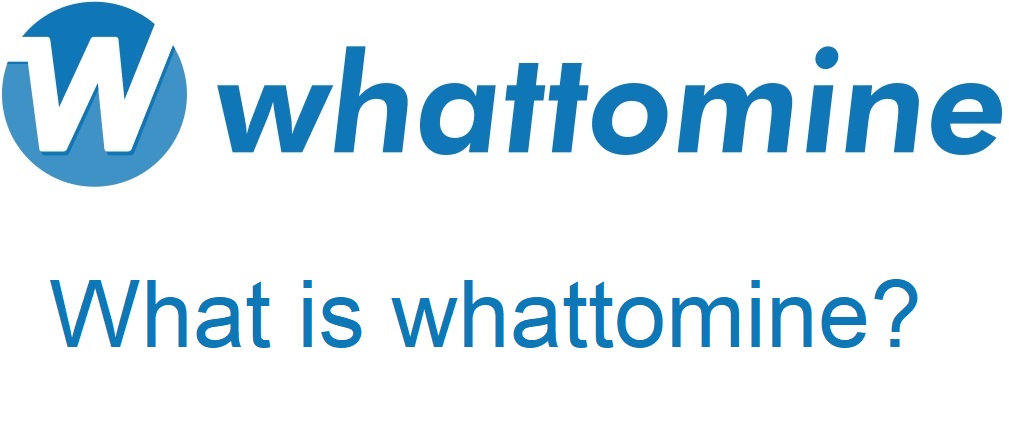 For people who are new to cryptocurrency mining, it can be challenging to understand the influx of new and unfamiliar words and terms. One of the popular expressions, "let's now calculate the income from mining on Whattomine," leaves many people confused and bewildered. If you also struggle with the terminology used by cryptocurrency bloggers on YouTube or on mining-specific websites, then this material is for you. Here, we will provide a detailed explanation of the specialized mining service called Whattomine.com. It is often referred to as Wattumine, Wattmine, Wattuminer, or Votumine. All of these names refer to the same online service.
Details

Created: Thursday, 16 March 2023 04:54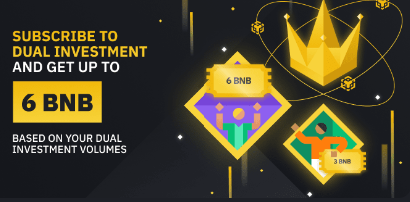 From March 14 to April 3, 2023, the Binance crypto exchange is holding a promotion among users of the Dual Currency Investment service. The essence of the promotion is that, depending on the amount of funds invested in the allotted time, each participant will receive a guaranteed prize in the BNB cryptocurrency. The payout can be from 0.01 BNB for an investment of 1,000 USD and up to 6 BNB for an investment of more than $1 million.
Read more: Guaranteed payout of up to 6 BNB to Binance dual currency investment participants.
Details

Created: Wednesday, 15 March 2023 00:27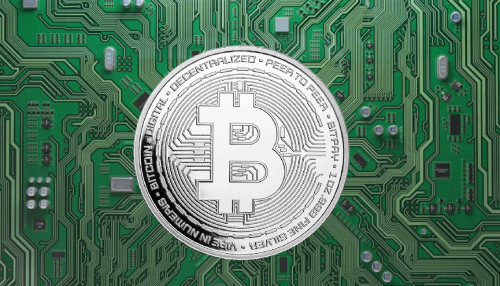 If you look up mining on Wikipedia, you'll see that it comes from English and means "extraction" of valuable minerals. In the case of cryptocurrency, mining refers to the process of extracting digital currency. Although the term "mining" was originally used for the mining industry, such as mining for gold, it's now commonly used to describe the process of mining Bitcoin and other cryptocurrencies. This may be because Bitcoin was often compared to gold due to its scarcity and value. However, the process of mining digital currency is fundamentally different from mining precious metals and has nothing to do with it.
Details

Created: Tuesday, 14 March 2023 06:13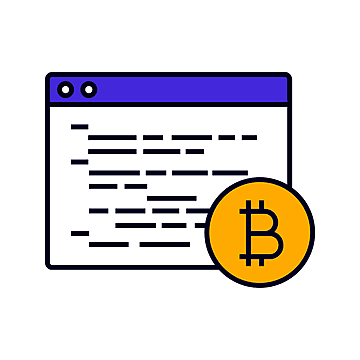 If you have been reading our site for a long time, then you probably know that we often publish news about the release of updated versions of programs for mining cryptocurrencies on a video card and processor, with a brief description of innovations and improvements. However, now this is no longer necessary, since the "Top mining software" section has appeared on the Profit-mine.com service, where a list of popular software for mining cryptocurrencies on video cards, central processors and ASIC devices is available. In addition, the "Latest releases" tab displays all the latest versions of programs with a detailed description of the changes and the ability to download the updated version for the operating system you need directly from the developer's GitHub repository.
Read more: Convenient monitoring of software updates for mining in one place
Details

Created: Friday, 03 March 2023 05:24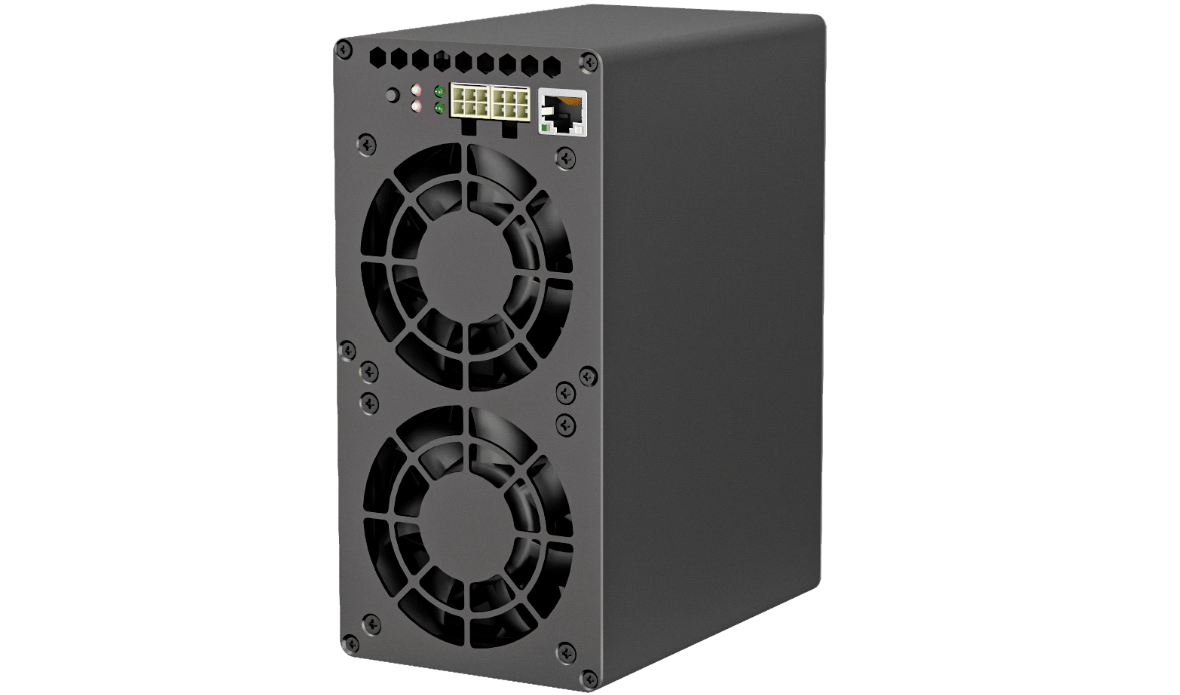 Goldshell has released the second version of the Mini Doge ASIC miner for the Scrypt algorithm (Litecoin, Doge), the key feature of which is the ability to use these ASICs at home. Therefore, the maximum noise from the cooling system is limited to only 35dB, for comparison, industrial Asic miners usually have a noise figure of 75-85dB, which is equivalent to the noise from a lathe. That is why ASIC miners do not use it in apartments or offices. Because not everyone can afford to buy several dozen ASIC miners and rent an industrial premises, it is for such people that goldshell releases its products that can be placed next to a computer or laptop as an unusual electronic gadget.
Read more: Goldshell Mini Doge 2 - mining Doge cryptocurrency at home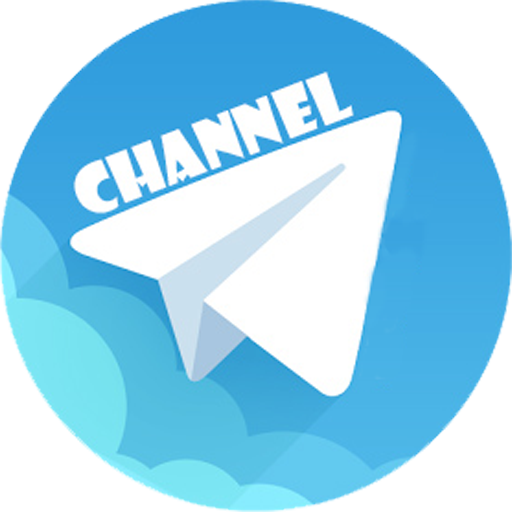 Subscribe to our Telegram channel @cryptoage_com, be the first to know the news about cryptocurrencys.
 Chat with crypto enthusiasts and miners in Telegram @CryptoChat
The best exchanges to buy and exchange cryptocurrencies, tokens:
 

| | | |
| --- | --- | --- |
| The Exchange | Advantages | Sign-up bonuses |
| Binance | The largest and most famous cryptocurrency exchange in the world. Reliability and functionality at the highest level. | 20% discount on trade commission, 600 USD registration bonuses |
| OKX | One of the oldest crypto exchanges in the world. Founded in 2013. Ranks 3rd in terms of trading volume. Maximum possible functionality and reliability. | Low fees plus 20% discount on trading fees through our link |
| Bybit | New, but already popular exchange due to favorable promotions, low commissions and the rapid addition of new cryptocurrencies.  | Bonuses up to 600 USD for new members |
| Gate.io | Ranked in the top 10 best crypto exchanges. Provides a full range of services and many different bonuses | $ 50 bonus and 25 test dollars upon registration. 1000 test dollars when passing KYC. Bonuses $ 500 for completing assignments. Draw for 1 BTC and unique NFTs. |