Details

Created: Monday, 03 December 2018 03:40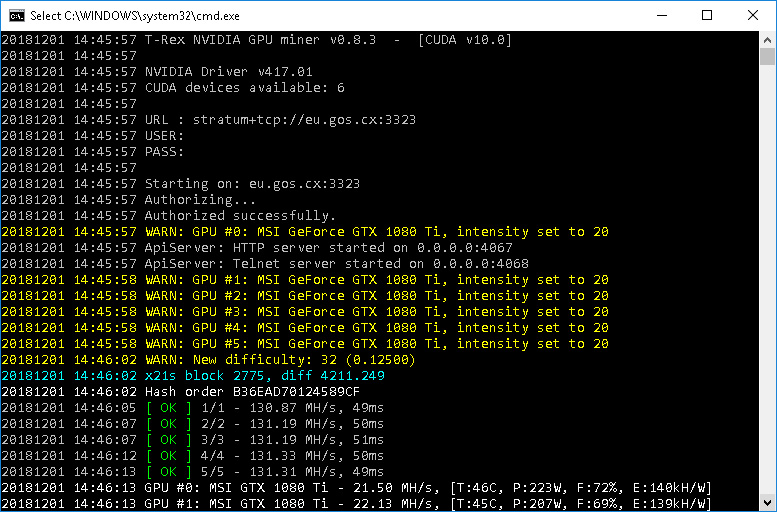 The T-REX multi-miner for Nvidia last week released two updates 0.8.3 and 0.8.4 in which the X22s mining algorithm was added for mining Ritocoin cryptocurrency, the latest version also increased the hashrate for the already popular X22i algorithm by 1-4%. As before, T-REX is distributed as a miner with closed source code and a built-in developer commission of 1%. You can download T-Rex multiminer for Windows and Linux on the Bitcointalkforum.
Details

Created: Monday, 03 December 2018 02:27
In October, we wrote about the launch of pre-order for the first blockchain of the smartphone HTC EXODUS 1. On December 1, another blockchain smartphone from the unknown Sirin Labs wound called Finney became available for pre-order, cryptocurrency is likely to be supported in the near future smartphones will become a new necessary functionality for all manufacturers of smartphones. Let's see what the niche smartphones on the blockchain smartphones actually differ from the usual ones on the example of the new Sirin Labs.
Read more: Sirin Labs Finney - another blockchain-protected smartphone
Details

Created: Friday, 30 November 2018 04:05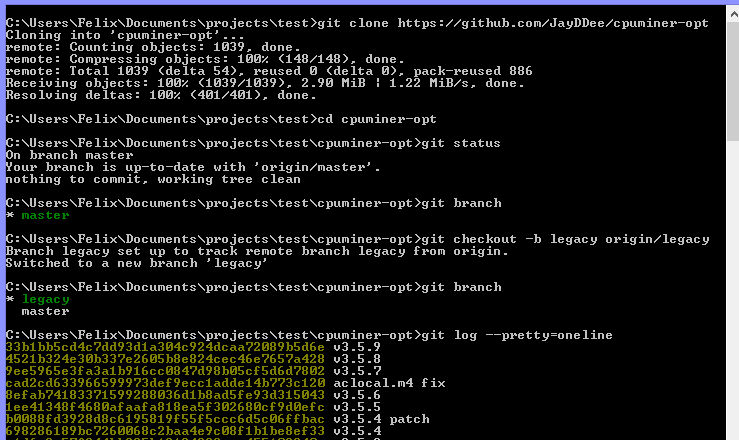 We rarely talk about mining cryptocurrency on central processors due to low interest miners, since good results in mining show only quite expensive CPUs, which still significantly lose to video cards at a price per hash. Therefore, in mining rigs, processors of the initial maximum of the average level are used to support the work of video cards, but not as for independent mining. For mining enthusiasts or for owners of a large number of CPUs, it will be interesting to learn that there are specialized miners for CPUs with support for 70 mining algorithms! CPUminer-opt is just such a unique product with the help of which you can mining almost any cryptocurrency you like on your CPU. CPUminer-opt has a long history of growing from 2016 to version 3.8.8.1.
Read more: CPUminer-opt 3.8.8.1 - mining on the CPU, supports 70 algorithms
Details

Created: Friday, 30 November 2018 03:27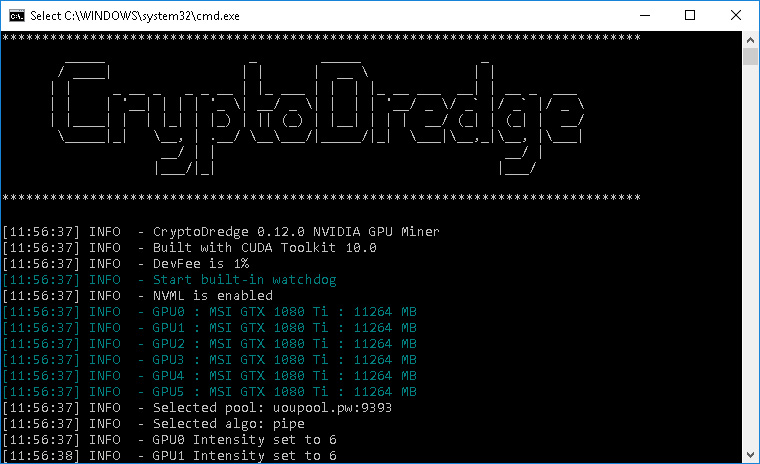 Programmers developing various mining software do not seem to be in the know or do not share the general mood about dying mining cryptocurrencies,  so the high activity on the release of new versions of miners on the contrary only increases. The developers of CryptoDredge multiminer are not far behind these trends. The current version of the miner 0.12.0 differs from  0.11.0 in that now with the help of the miner CryptoDrerdge, owners of Nvidia video cards will be able to participate in the mining of NUMUS cryptocurrency (Dedal algorithm) and UOUCoins (Pipe algorithm). In total, CryptoDredge supports 31 mining algorithms on Nvidia video cards with CUDA 5.0 and later support. You can download the latest version of the miner on the Bitcointalk forum.
Details

Created: Thursday, 29 November 2018 03:49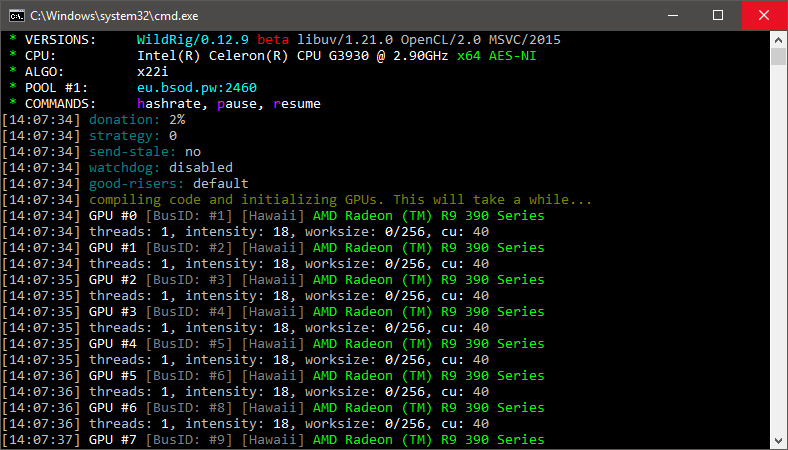 WildRig Multi multiminer for AMD video cards has been updated to version 0.13.3. Starting from version 0.12.9, the miner has got support for new mining algorithms - X18, Dedal and Aergo. Also during this time, performance has been improved for algorithms X16, X17, HEX and X22i. Today WildRig Multi supports 21 different mining algorithms on video cards starting from R9 290 and newer. WildRig algo 0.13.3 is currently available only for Windows. The previous version 0.13.2 without the support of the Dedal algorithm can be downloaded for Windows, Linux and HiveOS. Download miner WildRig Multi on the Bitcointalk forum.
Details

Created: Wednesday, 28 November 2018 03:23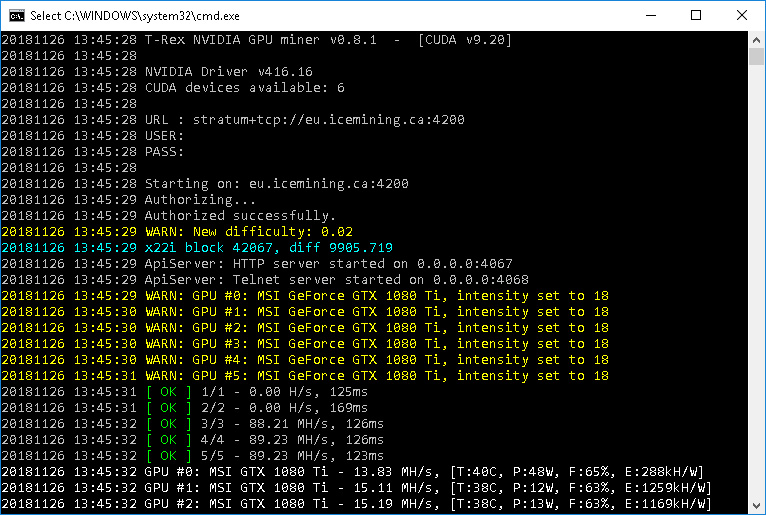 During the time when we last wrote about the multi-miner T-REX 0.8.0 for Nvidia video cards, two updates 0.8.1 and 0.8.2 have already been released. In the current version 0.8.2, support for the Dedal algorithm for mining NUMUS cryptocurrency has been added. For the X22i algorithm, for the last two versions, the performance of Nvidia video cards has grown significantly by more than 20%. T-REX 0.8.2 has got another useful feature - it is an automatic update, it is enabled via the monitoring page. For auto-updates to work, you need to use Watchdog with the auto-update flag enabled. T-REX is a closed source miner that supports 21 different mining algorithms. Windows and Linux versions are available for download on the Bitcointalk forum. Commission for using miner T-REX 1%.
Details

Created: Tuesday, 27 November 2018 02:18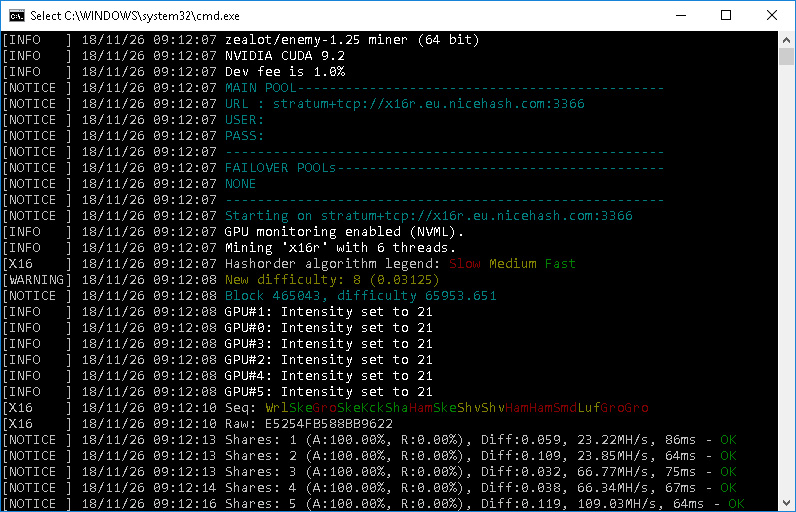 The Z-enemy multiminer in the next version 1.25 can offer increased hashrate up to 10% for RTX video cards and up to 3-7% for GTX video cards. Also in this version it was possible to reduce the load when mining on the CPU, if your CPU in previous versions was loaded to the maximum, then from upgrading to version 1.25 you will get the maximum performance boost. As before, Z-enemy is distributed as a miner with a closed source code and a commission of 1%. Available for download versions for Windows, Linux and various Cuda Toolkit (9.0, 9.1, 9.2, 10.0) You can download the latest version of the miner z-enemy on the Bitcointalk forum.
Details

Created: Monday, 26 November 2018 02:55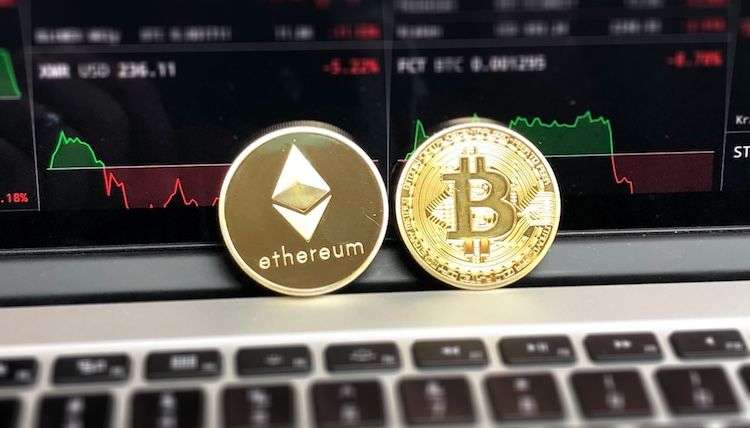 The well-known forex broker RoboForex recently added the Ethereum cryptocurrency to the basic list of supported currencies along with bitcoin, dollar, euro, ruble, yuan and gold. This means that deposits and withdrawals of Ethereum are now available, exchange at favorable rates with other underlying assets and withdrawal with minimum commissions on Visa, MasterCard, Yandex Money, Qiwi, Webmoney. Thus, RoboForex makes investing in cryptocurrencies easier and safer for a wider range of clients. If you are used to trading cryptocurrencies only on cryptocurrency exchanges, we recommend that you try cryptocurrency trading with classic forex brokers, especially since RoboForex currently offers 26 cryptocurrencies and 2 cryptocurrency indices for trading. In addition to the possibility of using all modern tools for trading, usually not available to clients of cryptocurrency exchanges (leverage, bots, etc.). Also, RoboForex customers can take advantage of a variety of pleasant bonuses and promotions of the company. For new customers, you can note free start-up capital of 30USD for verification and various deposit bonuses.
Read more: RoboForex - Ethereum cryptocurrency added as base currency
Details

Created: Friday, 23 November 2018 04:33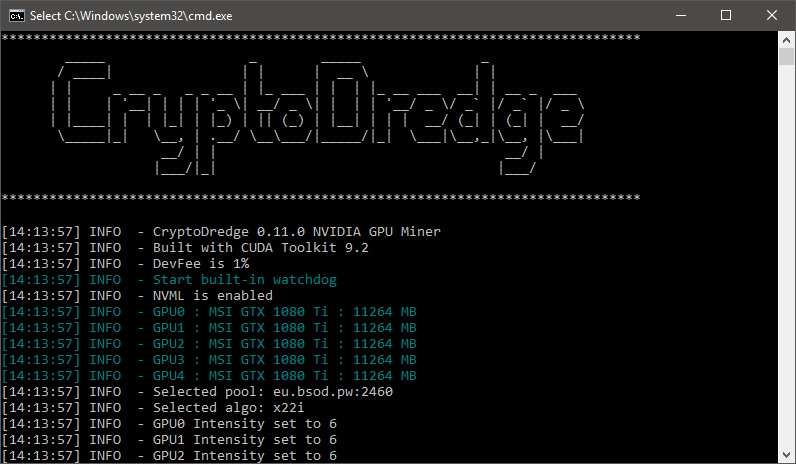 The CryptoDredge multiminer for Nvidia video cards in the latest version has got support for the long-awaited X16r and X16s algorithms. Becoming due to this the most functional miner with the support of 29 different mining algorithms cryptocurrency. Also in this update, miner productivity is increased by 4% for 5 algorithms: BCD, Bitcore, HMQ1725, SkunkHashm, X17. Cryptodredge miner with a closed source code and a commission of 1%. There are several versions available for downloading on GItHub that support Windows and Linux. On the forum, the bitcointalk thread with the Cryptodredge discussion is not yet updated.
Details

Created: Friday, 23 November 2018 03:00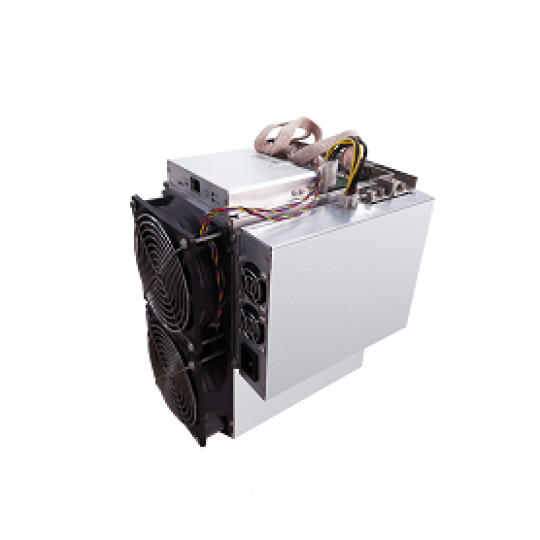 The Chinese leader in the production of asic miners Bitmain never ceases to amaze, releasing new items one after the other with a qualitatively new level of performance and energy efficiency. Literally at the end of September, we wrote about Antminer DR3 with a HashRate of 7.8TH/s and 1410W (energy efficiency 181 W/TH). Exactly two months have passed and we already have a new asic under the same Blake algorithm (14r), but with a performance of 34TH at 1800W or more than 3 times the energy efficient asic miner Antminer DR5 (53W at TH).
Read more: Asic Bitmain Antminer DR5 - 34TH and 1800W on Blake (14r) Decred algorithm
Details

Created: Friday, 23 November 2018 02:53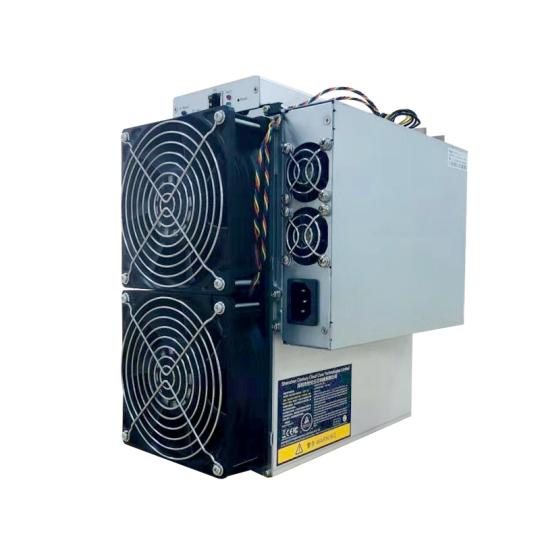 The company Bitmain began selling Asic Miner Antminer D5 for mining cryptocurrency on the X11 algorithm (Dash, StartCoin, Influxcoin). Compared to its acclaimed predecessor Antminer D3, the new product offers improved energy efficiency 4.5 times at a nominal hash rate of 119GH / s instead of 17GH / s and a power consumption of 1566W. Considering such a qualitative leap in between generations, it is not surprising that the price of Antminer D3 dropped to a ridiculous 39 USD, which is comparable to the cost of the two fans installed on this asika. The cost of the D5, as it should be, is set in accordance with the current realities of the market at 8,200 yuan or 1,180 USD.
Like all new Asics from the company Bitmain Antminer D5 is made in the new building and a pre-installed power supply.
Read more: Asic Bitmain Antminer D5 - 115Gh and 1566W on the X11 algorithm