10 years of Cryptoage.com
Details

Created: Saturday, 18 November 2023 09:44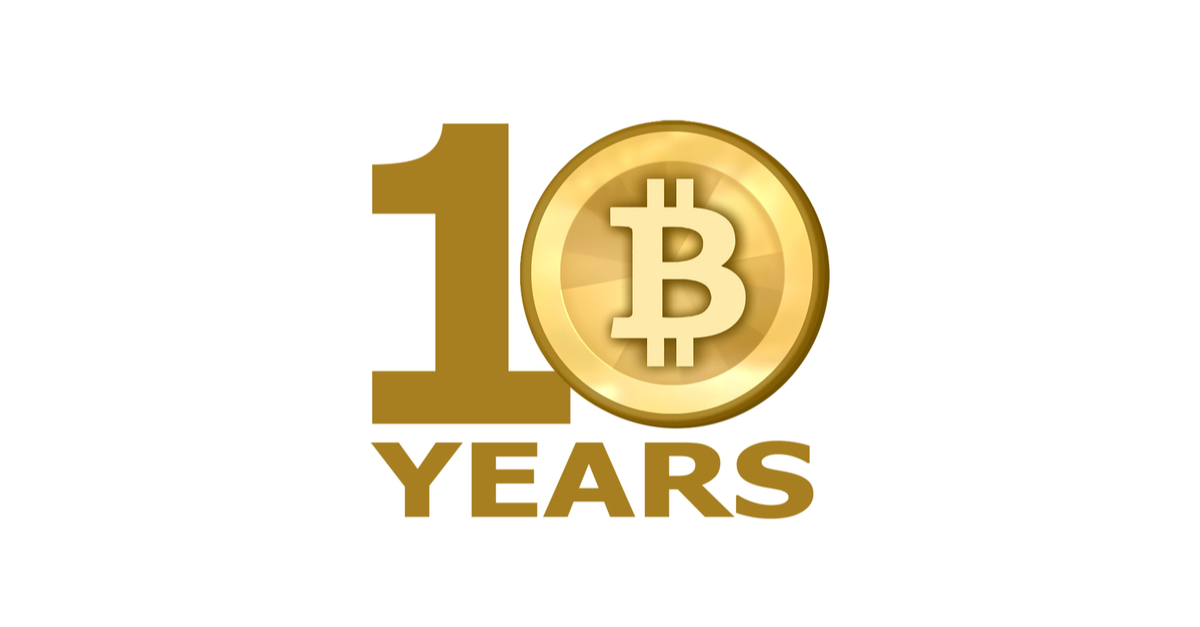 Today, on November 18, 2023, unexpectedly, exactly 10 years have passed since the registration of the domain Cryptoage.com. About a year before that, in the fall of 2012, we encountered something new and unfamiliar called Bitcoin for the first time, but didn't pay much attention to it. The initial impression was that Bitcoin was just another type of electronic wallet, similar to Webmoney, Skrill, or PayPal. A deeper understanding of cryptocurrency and blockchain technology came in the spring of 2013 during another Bitcoin hype, when its price surged from $20 to $200. The first attempts at mining Bitcoin on a Radeon HD 7700 graphics card yielded about 1 BTC per month. At that time, Bitcoin could already be exchanged for rubles and withdrawn to a bank card or mobile phone. The ability to convert electricity bills into bank transfers with a multiplier of x5 or even more significantly influenced the initial trust in cryptocurrencies.
After extensive experiments with mining Bitcoin and Litecoin, as enthusiasts of computer technology with some experience in creating websites, we decided in November 2013 to create a website about cryptocurrencies. To be precise, the first thing posted on the site was a cryptocurrency mining calculator long before the appearance of Whattomine. It was simple and unimpressive, but it laid the foundation, so to speak.
Engaging in cryptocurrency mining in earnest was prompted by another bullish cryptocurrency market that began at the end of 2013. Instead of a single graphics card, several mining farms with Radeon R9 280X graphics cards were purchased, and later, the first ASIC miners for Bitcoin from the company Butterfly Labs were acquired for $200, boasting an incredible hash rate of 5 GH/s. At that moment, when millions of Dogecoin were flowing into your wallet daily, and your mining farm paid off in just a few days, giving rise to new cryptocurrencies every day (protoshares, monero, bitshares, darkcoin, ripple, birstcoin, mooncoin, tipscoin, and many others), it was decided to turn Cryptoage.com into not just a mining calculator but a technical website about cryptocurrency mining. The site provided information on new cryptocurrencies, new mining algorithms and miners, and various technical nuances related to setting up mining equipment. The mining calculator remained part of the site, and with the advent of Ethereum mining in 2015, it gained popularity for calculating ETH mining income on graphics cards until Whattomine.com took the lead with a more user-friendly interface. Now our mining calculator is a separate website located at Profit-mine.com. We will also give 10 paid accounts to Profit-mine forever. Details below.
Over the past 10 years, we have participated in and shared our experience with the crypto community, providing insights into setting up graphics cards for the Scrypt algorithm, graphics cards and ASICs for Bitcoin, configuring HDDs for Burstcoin cryptocurrency mining, participating in the first ICO of the Ethereum project in 2014, continuing with POS mining of ETH to this day, sharing highly profitable coins and "secret" miners, discussing specialized crypto services, operating systems, smart contracts, DEFI, and NFTs. In short, over the last 10 years, we have been involved in all the main directions of the crypto industry's development and shared our knowledge with our readers.
We sincerely hope that your introduction to cryptocurrencies will also radically change not only your financial well-being but also your view of the world, yourself, and ultimately make this world a better place!
Promotion for Profit-mine.com All users who register on the Profit-mine.com website from November 18 to November 30 automatically become participants in the draw for 10 paid subscriptions, each costing $10. Subscriber status is given without time restrictions.
Subscriber status on the Profit-mine.com website allows you to remove ads and participate in the affiliate program.
The results of the promotion will be published on December 1, 2023, in the Telegram channel.