Bitcoin cloud mining services that we now use
Details

Created: Thursday, 04 June 2015 06:44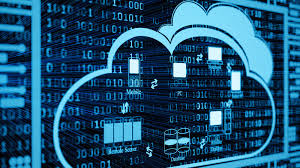 The popularity of using cryptocurrency Bitcoin continues to grow, however, becoming increasingly difficult to mine Bitcoin at home because of the huge mayningovyh data centers located around the world. In addition, producers becoming increasingly difficult to create ASIC devices for residential use because of the high noise level and heat dissipation device with a large capacity, since the industry is not standing still and that is normal to make a mining required more rapid, sophisticated, warm and noisy devices. In this regard, the recent equipment manufacturers are less oriented to home users, preferring to sell ASIC miners mayningovym large companies or form their own data centers for sales & nbsp; heshreyta cloud to its clients.
Some companies, for some reason, even declared bankruptcy. Of the major manufacturers that are still supplying equipment home Miner was only company BitMain. This fact is forcing miners to move to mining using cloud services, however, like any other investment, it involves some risks. When you use the cloud services of mining, there are two basic criteria of risk:
Scam of cloud mining service. It's no secret that some of the cloud services of mining, are all just ordinary HYIP or Ponzi scheme. These sites usually do not work and pay as soon as the amount of new investments from clients no longer cover the cost of payments. In addition, there are also very short-lived HYIP (SCAM) under the legend "Cloud Mining", which was originally intended to collect a certain amount of money and stop paying. Such companies usually do not live, and one circle. Basically, before you determine that it is HYIP can be very tempting for payment, low prices and the lack of power charges for energy and maintenance. However, it should be understood that not all HYIPs are the same, many of them allow you to receive profit for a few laps, with several opportunities est discourage investment.
Low rate and the high difficulty of the network Bitcoin. Even the real cloud services of mining, which are secured by real equipment can be shut down. And the reason for this possible increase in depreciation and complexity of the network Bitcoin to such a state that profitnye equipment will not be able to block a fee for maintenance and energy. This can happen in case of further devaluation of Bitcoin, the further growth of the complexity of the network or the obsolescence of equipment companies with low energy efficiency. The only good news the fact that the future is very possible serious growth Bitcoin, and the electricity in the data center is much cheaper electricity in the apartment, so the first to be shut off your device domestic miners.
Which cloud services of mining, we use a long time:
Which cloud services of mining, we use recently:
In addition to the services described above, we test and monitor, and other companies and services, as well as with HYIPs investing in cryptocurrency. To see a complete list of services we work with, go to our website "Cloud mining" or "BTC Hypes".
The profitability of mining services cloud for June 2015:
*- All data relevant for 02/06/2015
For more information, visit the sections of our site cloud Mining and HYIPs.