RDPmine - new unusual cloud mining service similar to EOBot and BTC-flow
Details

Created: Sunday, 07 June 2015 11:16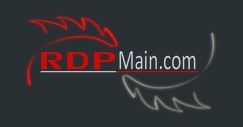 This week on the Internet started an interesting project for mining Bitcoin, entitled RDP mine. Under the scheme of his work, he once recalled, projects such as EObot and BTC-flow. Users of the service to make a deposit in one of the supported currencies (currently, the service supports 8 most popular ones, such as BTC, LTC, DASH, DOGE, PayCoin, Monero, PPC, NMC) and buy for any of these currencies in the form of a cloud of its RDP. Naturally each fork a rate relative to the RDP. Price per RDP = $ 1. And then he begins mining Bitcoin c alive counter, similar to those on EObot. With this you can observe in real time how to grow your Satoshi, and then from time to time display or reinvest profits.
We decided to check service RDP mine and invested 0.03 BTC to begin or 6.8 RDP ($). Mining launched by pressing the button next to the desired cryptocurrency us, in this case, Bitcoin, and then counter Satoshi blinked Tsiferki fun. The site supports only English, so we decided to write detailed instructions on registering for the service and the purchase of clouds.
Registration for service RDP mine and buying cloud:
To get started, go to official site RDP coin. Click on the button "Sign UP".
Fill in the registration form and click on the button "Registration".
Confirm registration by e-mail.
Go to the personal account by clicking the button "Sign IN" and entering a username and password.
Click on the link "Deposit" the bottom of the site.
Transfer your chosen amount for BTC purse specifically generated for your deposit. Currently available deposits only in BTC. Connecting the remaining kliptovalyut during development.
Wait until the network Bitcoin confirm your translation and click on the link "Exchange" at the bottom of the site.
In the list, select and enter the number of Bitcoin BTC you want to spend on buying RDP (Your Cloud).
After buying cloud Mining will start automatically and you will see how to make the counter in front of your balance Satoshi BTC.
To begin with, we would recommend to reinvest profits to increase the number RDP for faster Meiningen and then when you profit in stki will meet already shoot profit. To achieve its goal of increasing the cloud will help the smart affiliate program 10% of the profits involved friends, so feel free to invite your friends and increase their cloud. In addition, there may be invested different cryptocurrency which can be obtained with valves and thus convert them to BTC, pumping their cloud. In the near future, the service plans to launch a stock exchange where you can trade RDP, buying or selling cloud. We carded profitnye service and we came ROI of 30% of the investments a month, which will agree not bad by today's realities.
And another nice moment, all new customers registred accrued at 1000 DOGE the balance of the free, which can be immediately spent on the purchase of a cloud or withdraw.
The official statement of developers of service:
Hello, I am a Russian representative of RDPmain.com Sorry possible translation is not perfect. RDPMain.com provides cloud of mining cryptocurrency: Bitcoin, Litecoin, Dogecoin, Namecoin, Dash, Paycoin, Peercoin, Monero. This list will be updated with the actual situation on the market. We are a young fast growing company that looks to the future and sees endless possibilities cryptocurrency. In RDPMain we used equipment of the future generation. We do not rent the power, you are buying out the piece of equipment (which in the future you can realize by means of internal exchanges), the common man can not afford to buy this equipment and set it up properly. Our highly qualified system administrators maximize optimize equipment performance, our ability to produce the cheapest electricity gives us a distinct advantage over competitors due to the fact that we invest our resources is minimal, you get the most profit from of mining.
Our advantages:
We receive substantial compensation for electricity, giving a distinct advantage over competitors.
We do not hand over the equipment we sell.
You will be able to sell their wares on the exchange means. (Beta version of Exchange will be available in autumn 2015).
Cloud Mining under the leadership of a strong team.
You do not need to think and understand that it is better Sha-256, Scrypt, Scrypt-N and so on. We facilitated these terms replacing them by our system streams RDP.
Possibility Mein different cryptocurrency.
The latest equipment will be relevant for years, it will save you from the increasing complexity of production cryptocurrency and loss of profits.
No hidden commission.
24/7 Support.
Easy interface.
We do not stand still, we are developing day by day.
Our goal is to get the name in cryptocurrency.
Affiliate program provides RDPMain.com bonus of 10% off any purchase RDP your referral, referral bonuses enrollment occurs instantly, the percentage is fixed. All materials to attract new customers, you can see in your account tab in the Partner Program. What we offer at the moment: Profit more than 30% per month. 1000 Dogecoin during registration. 10% referral from buying RDP (power).