Sgminer-gm - a new sgminer fork with Ethereum support from Genesis mining
Details

Created: Friday, 16 September 2016 09:35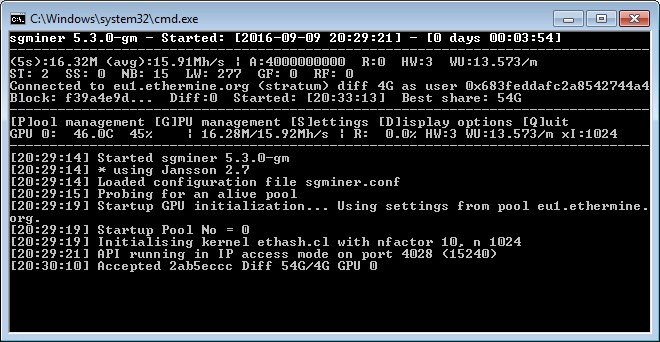 Genesis miningcompany announced the release sgminer-gm own fork of the popular software for mining cryptocurrency sgminer, which supports the algorithm of mining Dagger-Hashimoto (Ethash).
Developed in cooperation with Wolf0, sgminer-gm includes all the best miners of sgminer and cgminer in one easy to use package, and adds the long-awaited support for Ethereum Stratum (ETH). Although you can use Sgminer-gm, and for the production of other cryptocurrency on an algorithm Dagger-Hashimoto (Ethash). Up to this point all the miners to the ether is not based on the source code or sgminer cgminer. And now, thanks to the Genesis mining, you may be able to work with the familiar functionality sgminer, including sgminer API for integration with other software and monitor your Meiningen Meiningen with Ether or forks.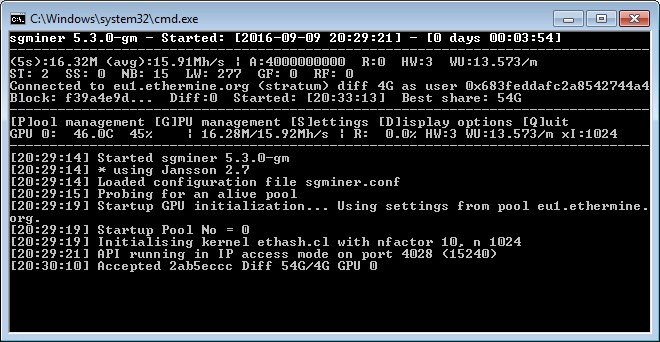 Sgminer-gm can be compiled from the official Github repository (source). Executable files are available for 32 and 64 bit versions of Windows or Ubuntu. Process Sgminer-gm setup is fairly simple, you only need to register the address-pool Mining and address purse / worker`s sgminer.conf in the configuration file. before start of mining.
"Founded in Hong Kong in 2013 the company Genesis mining It has become a world leader in providing hosting for mining cryptocurrency. In November 2015, San Francisco, Chicago, Miami and Los Angeles launched a national information campaign, which highlights the advantage of using cryptocurrency Bitcoin. In March 2016 Genesis Mining launched the "Logos Fund" - a special fund dedicated to investing in various lines of business related to Bitcoin."
Download sgminer-gm for 32 and 64 bit OS Windows Download sgminer-gm for Ubuntu