Fully anonymous crypto exchanges
Details

Created: Monday, 02 October 2023 02:47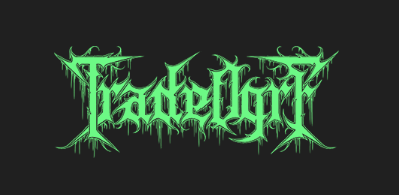 The increased scrutiny of cryptocurrencies by governments has posed challenges for crypto enthusiasts who value the anonymity of cryptocurrencies. One of the major issues is the requirement to undergo the so-called KYC (Know Your Customer) process on all major and well-known crypto exchanges. While not long ago, second-tier exchanges like Bybit or Kucoin allowed users to utilize their services to some extent without completing KYC, recently, KYC has become mandatory for all. This trend extends to all crypto exchanges that have gained popularity in one way or another.
However, there are exceptions among the rules, as there are fully anonymous exchanges. These are exchanges where there are no fields even to input your name, let alone a document verification procedure.
This approach to complete anonymity for crypto traders was initially practiced on all crypto exchanges in the early stages of cryptocurrency development (such as Mtgox, E-BTC). Among contemporary solutions, there are followers of this approach to anonymity, although they are not so numerous.
Anonymous cryptocurrency exchanges:
Exchange

Year

Crypto

Fee

SPOT

Futures

 

Internal

transfers 

Anonym

crypto

 

TradeOgre
2018
145
0,2%/0,2%
no
no
Yes
CrexSoft
2020
310
0%
no
no
no
As you may have noticed, there are not many fully anonymous crypto exchanges, to be precise, only two. Moreover, they only offer basic cryptocurrency exchange functionality, specifically the spot market. More advanced features such as futures trading, P2P markets, internal transfers, sub-accounts, and other capabilities that you may have become accustomed to on modern major crypto exchanges are not available here.
In terms of functionality and web design, TradeOgre and CrexSoft can be compared to the early days of MTGOX. This may not only be a drawback but even a plus for some users who appreciate minimalism or the web interface reminiscent of the early 2000s. However, the main attraction of TradeOgre and CrexSoft remains their complete anonymity and the absence of even a hint of document verification (KYC).
Apart from simple design and limited functionality, these exchanges also have other drawbacks, such as low trading volume (liquidity) and the reliability of the service itself, which may not meet the highest standards.
If you have clean cryptocurrency, not flagged by AML services, and you are trading large volumes, it is better to use larger exchanges like HTX, ByBit, Kucoin, Mexc with KYC verification. This way, you can avoid potential issues with the freezing of your cryptocurrency due to AML concerns, and the security of storing your cryptocurrency on such exchanges is significantly higher.
Of course, there are many other crypto exchanges where you can trade without KYC, but in most cases, you will need to provide at least your name, date of birth, and nationality. While this is often just a formality, until you provide documents for KYC verification, you may be subject to limited functionality and various limits on cryptocurrency and fiat currency deposits and withdrawals.
An example of the interface of the anonymous exchange CrexSoft.com