Bminer 13.0.0 - plus 30% while mining GRIN and Aeternity
Details

Created: Wednesday, 23 January 2019 03:50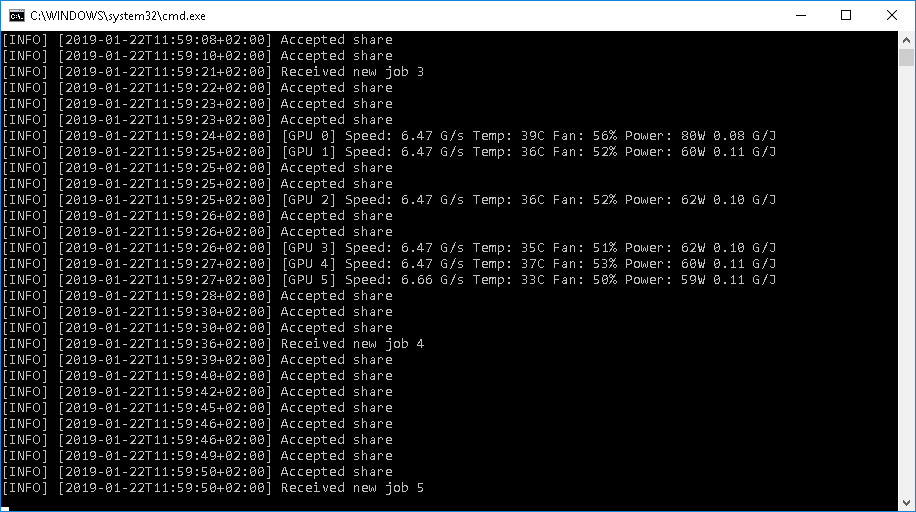 Bminer in the new version 13, improves its performance when mining GRIN and Aeternity by 30%, thus confirming its status as the fastest miner for GRIN cryptocurrency when mining on Nvidia video cards. It should be noted that for newer Nvidia generation RTX20x0 video cards, the developer recommends using the previous version 12.2.0.
 We have already managed to check the new version of Bminer on GTX1070 video cards, and we noticed a significant increase in the hashrate on the Cuckaroo29 algorithm from 3.3GPS to 4GPS, although the profitability compared with yesterday remained at the same level due to the substantially increased hashrate of the entire network. For GTX1080ti video cards, the hash rate has risen to 6.5-7.0 GPS with overclocking.
Also in version 13, miner stability is improved during mining of GRIN, which is important for mining of cryptocurrencies. But it seems that for video cards with GDDR5x memory this statement is still  inconsistent with reality, since for GTX1080 and GTX1080ti video cards this miner does not work as stable as we would like. If you are experiencing difficulties with this miner, try an alternative Gminer
Bminer is a closed miner with a commission of 1% for mining GRIN, there are two versions of the miner for Linux and Windows.
Bminer also supports AMD cards, but for these cards the miner shows the performance below.
You can download the latest version of the miner at the Bminer.me website