The profitability of mining GRIN cryptocurrency on the mining algorithm Cuckatoo32 (GRIN32)
Details

Created: Thursday, 30 January 2020 02:47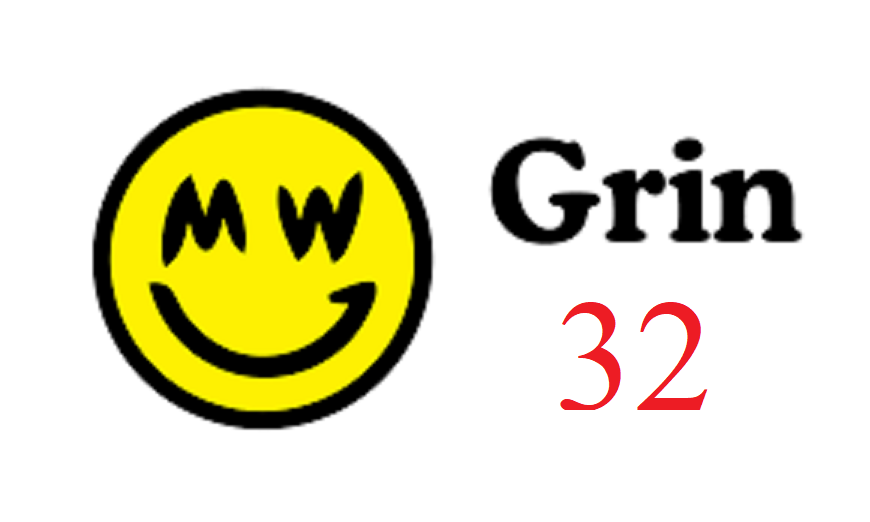 Cryptocurrency GRIN is a unique phenomenon in the world of cryptocurrencies, as its blockchain is confirmed immediately by 3 different POW mining algorithms: Cuckaroom29, Cuckatoo31 and Cuckatoo32. Before the hard fork, on January 16, 2020, there were only two algorithms, and the third Cuckatoo32 appeared after the hard fork. Cuckatoo32 or GRIN32 has a rather big complexity compared to GRIN31, which it will replace over time, because mining complexity on GRIN31 will only increase over time, and for GRIN32, complexity will be constant. At a time when the complexity of mining GRIN31 and GRIN32 is equal, it will be possible to say that GRIN32 replaced GRIN31. Because the possibility of mining GRIN on the GRIN32 algorithm is possible right now and few people know about this possibility, then this option of mining, despite the higher complexity, may be more profitable than mining GRIN31 at the moment.
To find out, you need to carry out rather complicated calculations, taking into account the parameters of three mining algorithms GRIN29M, GRIN31 and GRIN32 at once. In such cases, usually resort to the help of online calculators, but finding a calculator that can calculate the profitability of mining GRIN32 is quite difficult. Because Of all the calculators known to us, only one has this capability and this is profit-mine.com. By this link you can see a comparison of the profitability of mining the GRIN cryptocurrency for the Vega7 video card based on the GRIN31 and GRIN32 algorithms. And as you can see, the comparison is far from in favor of the new GRIN32 algorithm.
At the moment, support for the mining algorithm GRIN32 provides only one miner - Lolminer and only for AMD video cards. For Nvidia video cards, there are no miners with GRIN32 support yet.
As a conclusion, let's say that mining the GRIN cryptocurrency using the Cuckatoo32 algorithm is not profitable, but if you still want to try GRIN32, then 2Miners.com can be used as a pool.