NVidia ccMiner fork with KeccakC support for CreativeCoin mining (CREA)
Details

Created: Friday, 17 November 2017 10:05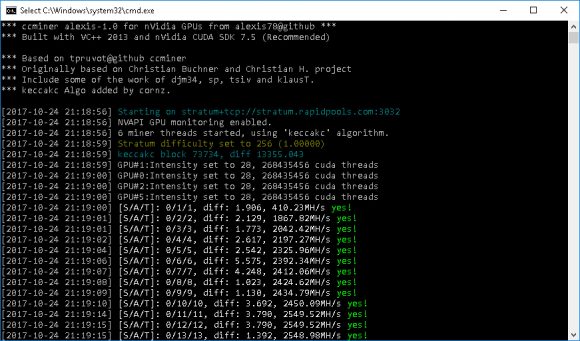 We present for your attention the fork ccMiner based on the alexis78 code, but with the support of the new KeccakC algorithm (source code), which is used to extract CreativeCoin (CREA).
 KeccakC is a slightly modified Keccak algorithm, which requires a modified miner for production. Therefore, if you are interested in the extraction of CreativeCoin (CREA) - then you need to use it. If you are interested in the fork sgminer, which supports the new algorithm KeccakC, then you can find its executable file for Windows on the official website of the project (source code).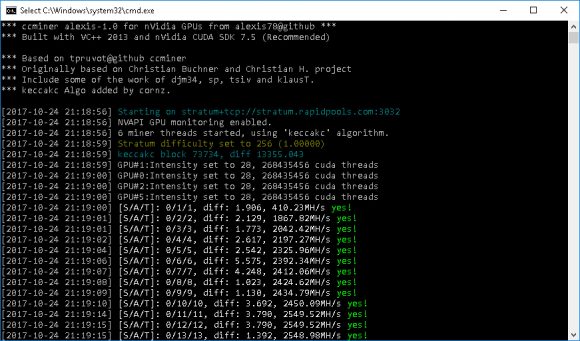 We compiled a 32-bit ccMiner fork executable from cornz with KeccakC support for Windows, as our readers requested, which you can download from the link below. The file is compiled with Visual Studio 2013 and CUDA 7.5; supports NVidia Maxwell and Pascal graphics processors (Compute5 or newer). The performance that we see when using this miner is similar to the performance of video cards on the original Keccak algorithm. Again, note that Keccak and KeccakC are not compatible and you will need to use different versions of the miners for each of these algorithms, depending on which altcoin you want to mine.
Download executable ccMiner 32-bit for Windows with support KeccakC