ICO - the Initial Coins Offering. What it is?
Details

Created: Saturday, 01 September 2018 05:14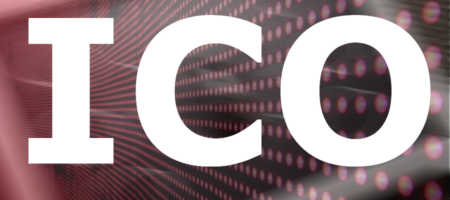 With the development of technology blocking and the popularization of bitcoin, etherium and other crypto currencies in 2017, the new term initial coin offering (abbreviated ICO) literally broke into our life. In the translation of ICO ("aysio" or more correctly "Ico"), this is the primary coin offer or primary coin placement . In order not to be confused with real money, instead of the word "Coins", the rarely used term "Tokens" was used. If we turn to wikipedia, then for the term "Token" there are several meanings. In our case, Token is a sign or symbol used as a substitute for money. 
 If the terms are less clear, then we will consider in more detail the very phenomenon of ICO - from where it came from, what it is used for and what ICO is in simple terms.
If you are at least a little familiar with the securities market, ie. the stock market, then probably already had some parallels with a similar reduction in IPO (Initial Public Offering или initial public offering), which is actively used in the environment of professional investors and traders. Because the term ICO was invented by the same people who understood the principles of IPO work, so we will first pay attention to the securities market.  
 As we have already said, shares of companies are traded on special exchanges (Moscow, London, Gongon, New York and others), where they can be bought or sold by other companies, traders, funds and investors from around the world. If you open the site of any stock exchange, you will see a large list of shares circulating on this exchange, but most likely in this list you will not find a company that lets out your favorite cakes or pizza. If you look again at the list of companies whose shares can be bought, you will notice that there will be international or at least regional companies with many million or even milliard turnovers in this list. This situation is due to the very expensive maintenance of the entire system allowing companies to issue their shares in public circulation, and for the future of the whole future existence of this company. You most likely had a question, why issue shares and it is not easier to take a loan or find a couple of large investors. In fact, this is the case until the company reaches such a size that the amount needed for further development (for example, the development of a new model of a car and the construction of a new workshop for this) can be measured in billions of dollars, which it is already difficult to find from banks, funds or investors for their debt receipts; it's not just a lot of money, it's just a risky business after which the company may not survive if the new product, as in our example car, will not be competitive in the market and will not be sold. In this case, the company goes bankrupt, sells its property, which would close its debt obligations, of course not completely, that is, investors lose money from such investments. Forecasting such events is quite a difficult task if at all possible, so investors try to avoid such proposals by the party. 
Therefore, large companies use the IPO tool to expand their business, i.e. place their shares on the exchange, where they can buy any investor under the guarantee of payment of interest from the future profits of the company. In other words, at the initial placement of their shares, companies sell promises that their business will thrive and investors will be able to earn not only on dividends, but also on the growth of the value of the shares themselves.
It would seem all right, but on this road to buyers there is one more barrier. As everyone knows, to buy shares of the company, for example, Apple, Google or Gazprom, the buyer needs to access the exchange through a broker or directly through the exchange, ie. go through full identification of the person and deposit a significant amount on the account of the stock exchange or broker, there is a certain threshold of entry up to which, for example, up to 10,000 rubles, you as a client will not be interesting, what would be for you to spend the resources of a brokerage company. Just to buy one share of the same Apple, you will need an amount equal to the value of one of this stock, which is about 155 USD. In addition, each holder of shares will have to pay for the maintenance of your account and for the services of the depositary (a service that monitors who, how many and what shares it holds).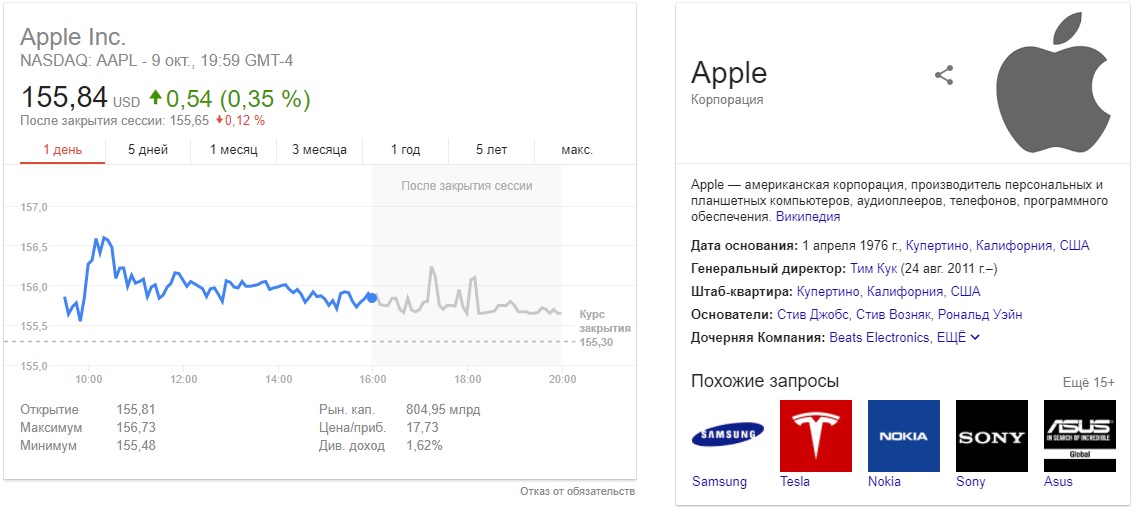 Thus, in order to start investing in company stocks, the investor must be savvy in financial, legal issues and have a fairly substantial amount, and the companies themselves have a developed business and the necessary financial capital.  
All the previous description was necessary to understand why ICO became so popular and so much attention is paid to it in the international information field. In a nutshell, ICO has no shortcomings that we have now described for both companies and investors. Using blocking technology, i.e. the company creates its own token on its own block or third-party, the same Ethereum, and in exchange for your bitcoins, dollars, rubles, writes a certain number of tokens to your wallet. The costs of collecting such investments can be put in a salary of 2-5 people, and one-time and do not have to keep the staff of economists and pay exchanges, depositories for the placement of their shares, and even more part of their profits to the shareholders in the event of an IPO. In other words, in the conduct of ICO, the blockage plays the role of a fully independent and open depository. 
On the other hand, investors do not need to undergo verification of their identity, the threshold for entering the ICO can be from 1 dollar or even less and there are no additional fees. Those. investing in ICO is much easier and easier than in the stock market, it is enough to have access to the Internet and understand the basic principles of the operation of blocking technology. In addition, investing in new companies can promise capital growth of thousands and tens of thousands of percent, new or small companies to increase their capitalization or turnover of business is much easier than for large companies. As a prime example, let's take the summer of 2014, when the unknown abbreviation Ethereum and the face of the founder of Bitcoin Magazin, Vitalika Buterina, assembled bitcoins under their new project of smart contracts for blocking technology, selling for 1 BTC - 2000 ETH, which corresponded to 0, 3 USD. Now compare with the current Ethereum price on the market. Ethereum has become not only the first successful project to attract investors' funds with the help of ICO, but it has become the basis with the technology of smart contracts, on which almost all new ICO projects are launched.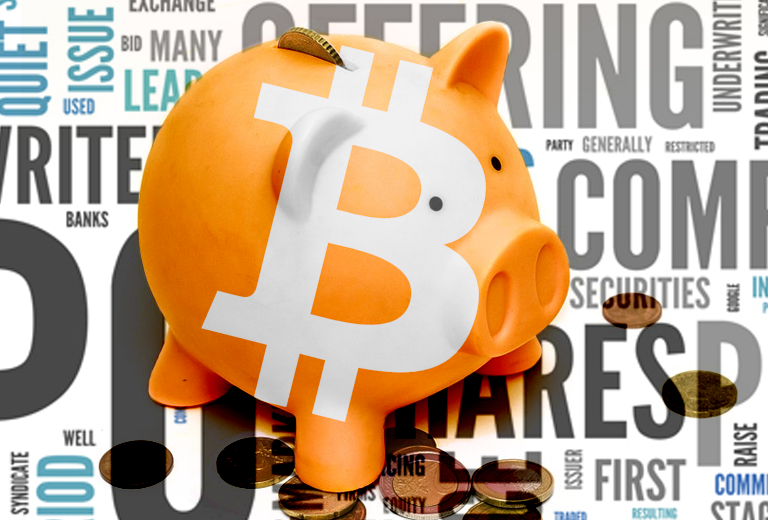 Having solved a lot of problems, ICO also added its new specific problem - this is the reliability or honesty of the company going to the ICO, in other words, under the guise of holding an ICO in the market, there are a lot of moshaynikov that simply collect money for beautiful promises. To identify the scam owners, the regulatory authorities propose to sell tokens through exchanges that will conduct company verification. Such a decision is essentially the same as an IPO, only the depository is excluded from the chain. Such a decision does not remove most of the barriers between companies and investors, but can it be that it will only reduce the costs of companies and investors when making transactions.
Because governments of most countries only decide what to do with the ICO, many private traders already occupy this market, offering investors for paid consultations or even special funds for investing in ICO various companies that they consider worthy of investing their clients' funds.
The site Cryptoage.com will help to understand all the variety of ICO-based companies with a simple service - ICO - initial offer of coins and tokens projects in the form of a convenient table, thanks to which you can choose a more suitable investment option for you. Additional information about ongoing ICO projects you can find on Cryptonly.org site.