The new SRBMiner 1.6.8 CryptoNight AMD GPU miner with support CryptoNight V8
Details

Created: Thursday, 11 October 2018 03:37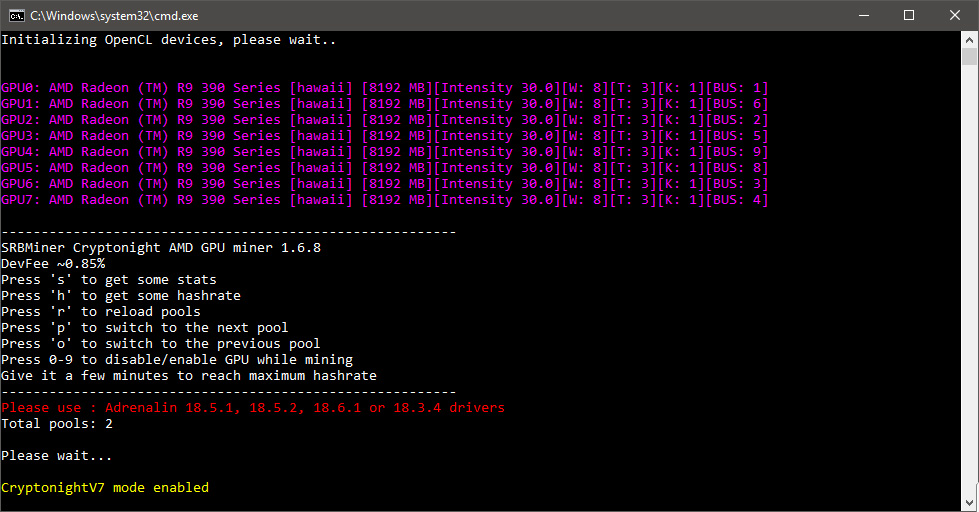 The latest software update for the production of cryptocurrency SRBMiner to version 1.6.8 brought support for the CryptoNight V8 algorithm, which will be a new algorithm for Monero (XMR) instead of the original CryptoNight. Since at block 168555 (approximately October 18) in the networkMonero (XMR) hardfork will happen, make sure that you are ready for this event so that you can continue to get XMR. In addition, the updated version of the miner should work a little faster, thanks to improved performance for some GPU models. Also note that the developer's commission is now 0.85% for both modes, normal and switchable. The new version also introduced a number of other improvements and fixes, a full list of which you can find below.
Full changes list of SRBMiner V1.6.8:
Added new Monero (XMR) algorithm - CryptoNight V8.
A slight increase in hashrate on some models of video cards.
The developer's commission is now only 0.85% for both miner modes of operation.
Faster miner launch.
Pools with different algorithms can now be used in the pools.txt file, the miner will be reinitialized when switching.
Fixed bug when turning on Compute mode on more than 9 video cards.
Fixed a bug that shows the wrong date for "connected since" and "average share find time".
Hashrate watchdog now will not connect until the miner connects to the pool.
Removed the parameter "reboot_script", and instead added "reboot_script_min_rig_speed" and "reboot_script_gpu_watchdog".
More detailed logs in the initialization section of the GPU.
API parameters should now be set to start.bat (--apienable, --apiport, --apirigname), removed from the config.txt file.
"O" switches to the previous pool from pools.txt.
When adding "stratum + ssl: //" before the pool address, TLS will be automatically enabled.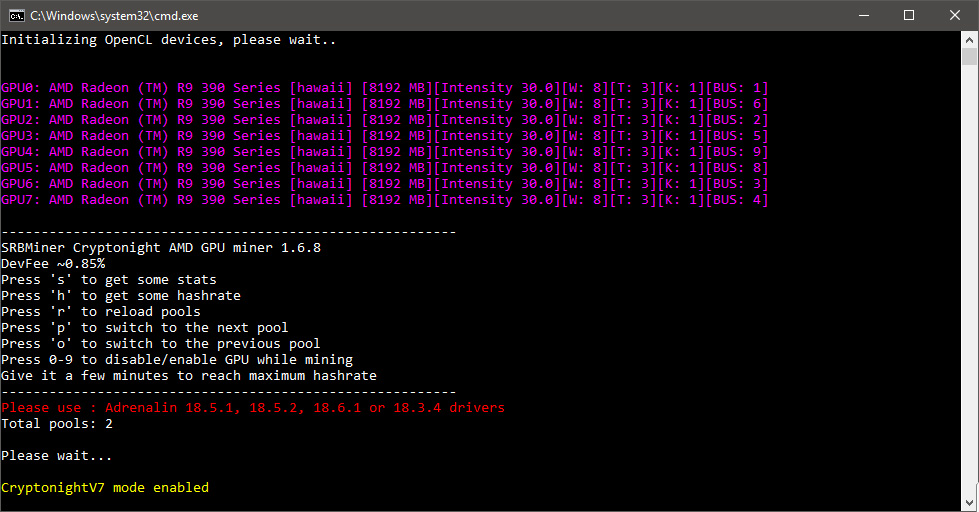 More information about new SRBMiner 1.6.8 see on the official BitcoinTalk forum thread.