Verus Coin (VRSC) - a coin based on the VerusHash 2.1 algorithm, mined on the CPU
Details

Created: Monday, 04 May 2020 03:54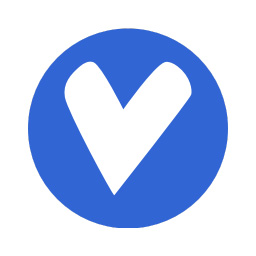 Verus Coin (VRSC) is an interesting crypto project with hybrid PoW + PoS mining, available on the network for some time. The main idea of ​​the project and its own VerusHash algorithm is that you can mine it using a central processing unit (CPU). And although there are also GPU miners for this algorithm, they do not give any advantage over mining on the central processor. Toward the end of last year, an FPGA miner with VerusHash algorithm support was released, which turned out to be much more efficient than the CPU / GPU miners existing at that time. This fact required a revision of the mining algorithm, and the latest version of VerusHash 2.1 made it impossible to use FPGA and returned the CPU as the main choice for mining Verus Coin.
As we already said, it is preferable to use the central processor (CPU) for mining Verus Coin, and the miner you need is called hellminer, or you can use the alternative in the form of nheqminer. Hellminer is faster, but it has closed source code, and despite the fact that there is no developer commission in the miner, it is limited to working with only one pool - LuckPool. HellMiner is available for both Windows and Linux, so you can try starting with it. The Nheqminer miner fork for VRSC is slightly slower in performance (about 10-20% slower than hellminer), but it is open source and available for Windows, Linux, MacOS and can work with all available pools.
As already mentioned, there are also miners for the GPU, however, they do not give a performance advantage compared to mining on the CPU. In fact, even mining on multiple GPUs can offer similar or even lower mining speeds and higher power consumption compared to one modern powerful central processor. Although it is not very reasonable to mine Verus Coin on a GPU, you can at least just try to look at what your GPU hardware is capable of using this algorithm, as well as compare it with mining on your CPU. The ccMiner VerusHash fork is available for Nvidia GPUs and the AMD VerusHash miner.
In terms of performance, the latest-generation AMD Ryzen processors have some advantages over Intel's CPU, but in general, the more cores you have, the higher the expected performance. Ryzen 3900X (12 cores, 24 threads) shows a hashrate of the order of 30 MH/s, while Intel i7 6850K (6 cores, 12 threads) gives about 11 MH/s. For comparison, the rather powerful GPU GTX 1080Ti shows about 6 MHS/s, so as we said above it is not reasonable to get Verus Coin on anything other than the CPU.
If you need a mining pool where you can try Verus Coin (VRSC) mining, you will probably want to go to LuckPool, which currently has the majority of the network hashrate, and you can also try Lepool  and Zergpool. The largest LuckPool pool has some pleasant features for miners, such as rewarding someone who found a block with a fixed amount, as well as a hybrid solo-mining mode, where you still get a reward, even if you did not find the block yourself. Verus Coin is currently trading on several small crypto exchanges: SafeTrade, STEX, Graviex, AAcoin, Kuang Exchange.