Updated DamoMiner v2.2.4 for ALEO solo mining
Details

Created: Saturday, 31 December 2022 03:08

A new version of the most popular Aleo solo mining miner has been released - DamoMiner v2.2.4. We recommend updating to the new version as soon as possible, as it has significant improvements in terms of mining performance.
According to the developers, the new version improves ALEO mining performance by 10%+ for Nvidia 3000-series graphics cards, and even more for Nvidia 2000-series GPUs, by as much as 15%+. In addition, and importantly, the requirements for the central processor have been reduced, now the same processor can power more powerful video cards or even more of them.
In our case, we tested the new version on a bunch of Ryzen 9 7950X + Nvidia RTX 4090 (in a slight overclock) and the hashrate increased from 5530 P / s on the previous version 2.2.0 to 6400 P / s. (Growth of about 15%!).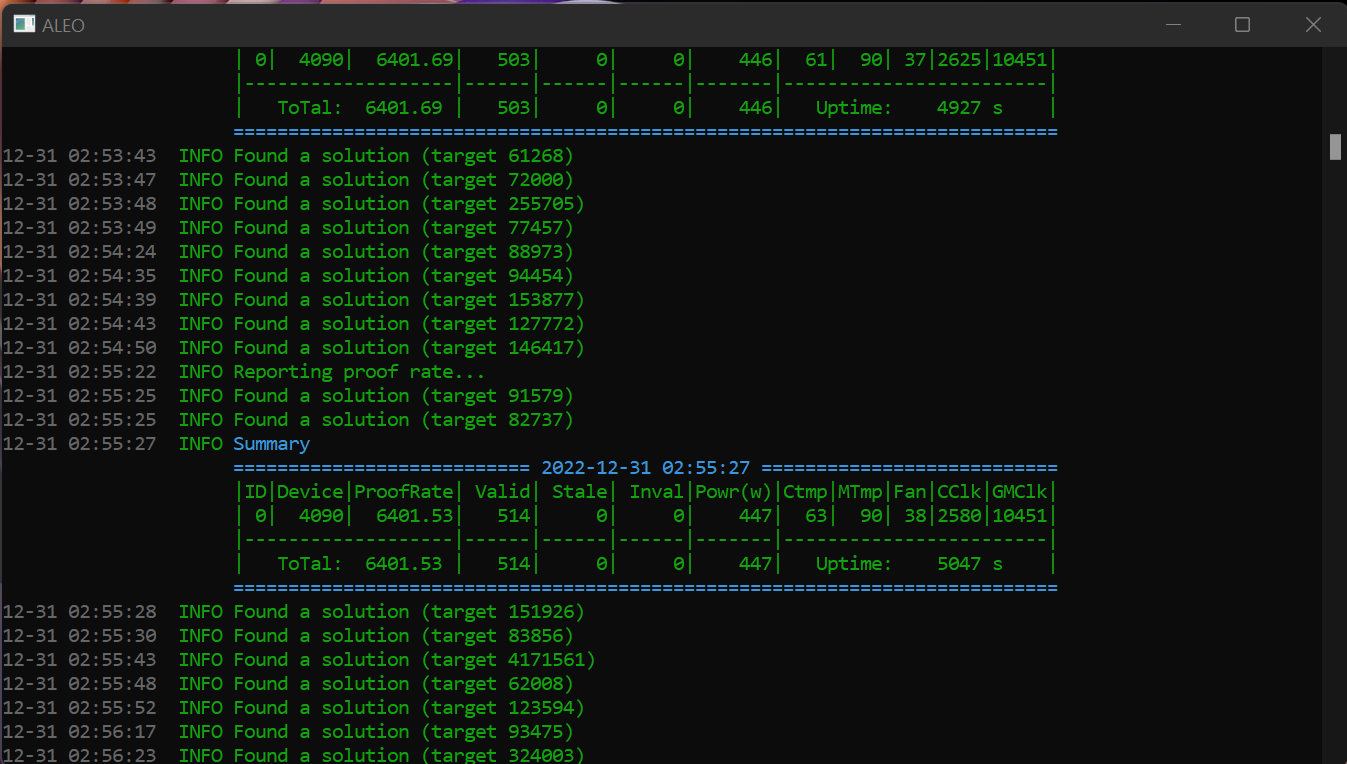 The update also implemented support for the automatic switching of proxy settings, support for the miner API, which simplifies connection to cluster management and monitoring tools.
Hardware benchmarks on the new version of DamoMiner v2.2.4 have already appeared on the Aleo Benchmark website. If you are interested in hardware performance in the new version of the miner, you can search there, or add your own benchmark to help others navigate the potential hash rate on the new version of the miner.