SRBMiner-MULTI v2.0.0 updated: Nvidia GPU support added
Details

Created: Friday, 06 January 2023 06:20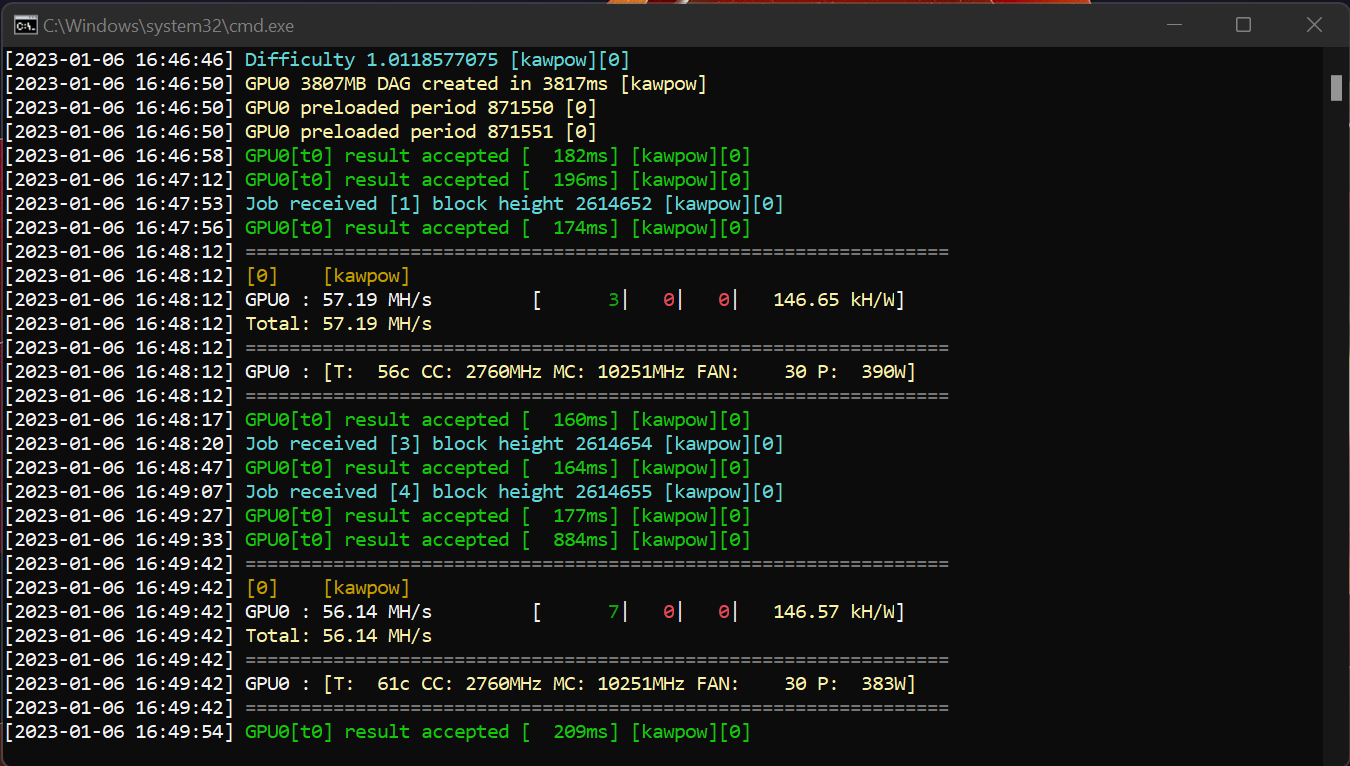 The popular miner for mining on AMD video cards has been updated to a new major release of version 2.0.0. Now this cryptocurrency mining software also supports video cards from the "green" (NVIDIA). In addition, a large number of other innovations have also been implemented.
In addition to supporting Nvidia graphics cards of the last four generations: Pascal, Turing, Ampere and Ada Lovelace, support for several new dual mining modes has also been added.
Available dual mining modes:
ethash + kaspa

ethash + blake3_alephium

ethash + blake3_ironfish

ethash + heavyhash

ethash + sha512_256d_radiant

ethash + sha256dt

etchash + kaspa

etchash + blake3_alephium

etchash + blake3_ironfish

etchash + heavyhash

etchash + sha512_256d_radiant

etchash + sha256dt

autolykos2 + kaspa

autolykos2 + blake3_alephium

autolykos2 + blake3_ironfish

autolykos2 + heavyhash

autolykos2 + sha512_256d_radiant

autolykos2 + sha256dt
Other changes and improvements:
Added --disable-gpu-amd and --disable-gpu-nvidia options to disable graphics cards from AMD or NVIDIA.
Added overclocking options --gpu-cclock and --gpu-mclock for Nvidia graphics cards from Volta generation and newer.
Added GPU energy efficiency parameter to API and statistics.
Removed cores for dual mining ETHASH/ETCHASH/AUTOLYKOS2 + BLAKE3_IRONFISH.
Keep in mind that this is the very first release of the updated miner of the second version, so the software may contain a number of bugs and problems. For example, at the moment the auto tuning mode (parameter --gpu-auto-tune) does not work with all algorithms.
You can download the latest version of SRBMiner-MULTI v2.0.0 from the official developer repository on GitHub. Versions are available for both Windows and Linux. You can also download the source code of this software there..