A new version of Hpool-aleo-miner v1.0.4 has been released for ALEO mining on the Hpool pool
Details

Created: Saturday, 31 December 2022 03:48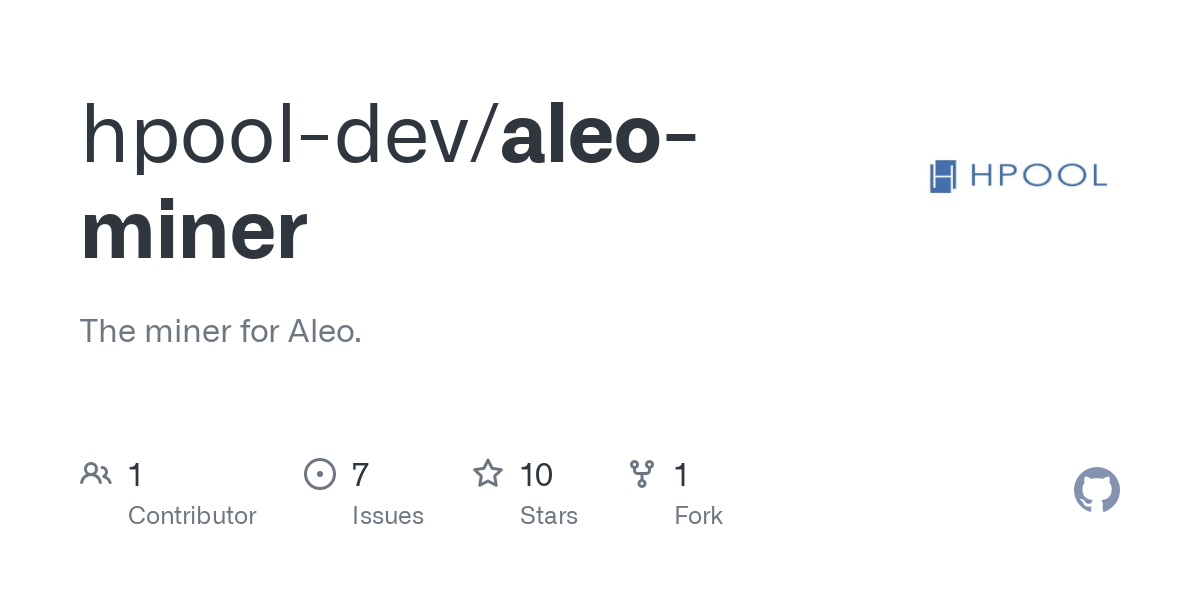 Most recently, we already wrote about the new version of DamoMiner for mining ALEO in solo, but if solo mining does not suit you for any reason (insufficient equipment power or a large spread in mining rewards), then there is good news for you. The Hpool-aleo-miner v.1.0.4 miner from the Chinese Hpool pool has been updated, and if the earlier versions of this miner were several times inferior to the same DamoMiner in the issued hashrate, then with the release of the new version of Hpool-aleo-miner, the situation has changed significantly. Although the performance of the miner from Hpool still falls short of the latest version of DamoMiner for Aleo solo mining.
You can download the updated Hpool-aleo-miner from the official repository on GitHub. In our case, on AMD Ryzen 9 7950X + Nvidia Geforce RTX 4090, we got a hashrate of about 4200 P/s. Which, of course, is significantly inferior to 6400 P / s, which we managed to achieve on the same equipment and the latest version of DamoMiner v2.2.4 with Aleo solo mining.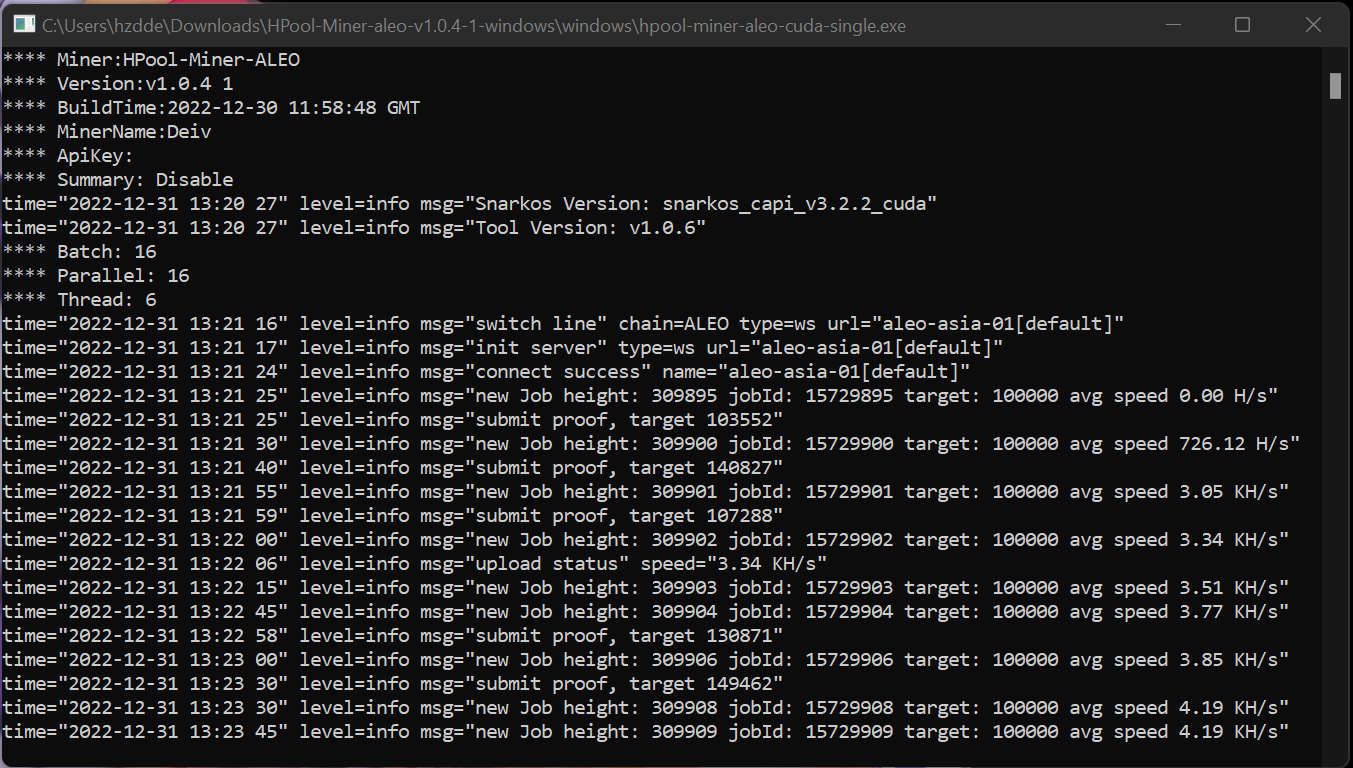 You can view the hashrates of various equipment in ALEO mining using various miners and operating systems on the Aleo Benchmark website. Also there you can add tests of your equipment to help others navigate the hashrates on different versions of the miners.