AMD Radeon RX 7700 XT Cryptocurrency Mining Hashrate
Details

Created: Monday, 25 September 2023 03:07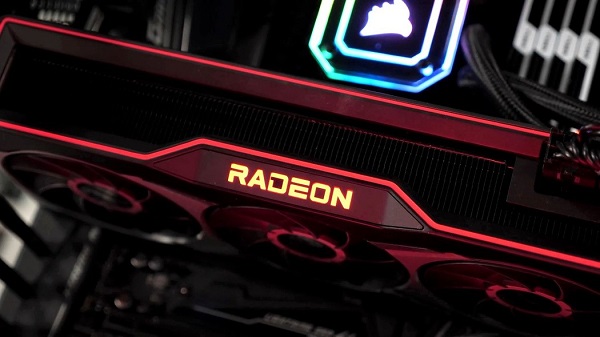 Almost a year after announcing their flagship graphics card models, the RX 7900 series, AMD released their mid-budget models, the RX 7700 XT and RX 7800 XT, in September 2023. During the times of the RX 480 and RX 580, AMD's offerings were the most profitable graphics cards for mining in terms of price/performance ratio and were in high demand among both miners and gamers. However, considering the long delay in the release of the RX 7800 XT and RX 7700 XT, even AMD itself seems uncertain about the success of these graphics cards. Nevertheless, we will still evaluate the new RX 7700 XT from AMD for its use in cryptocurrency mining and compare it with competing solutions from Nvidia.
Technical Specifications of the AMD Radeon RX 7700 XT Graphics Card
Specifications
RX 5700XT
RX 6700XT
RX 7700XT

RTX 4060 Ti

RTX 4070

Release date
11.06.2019
18.03.2021
06.09.2023
24.05.2023
13.04.2023
Frequency GPU (BOOST) MHz
1605(1905)
2321(2581)
1900 (2544)
2310 (2540)
1920 (2475)
ALU Cores
2560
2560
3456
4352
5888
GFLOPS FP32
9750
13210
35170
22060
29150
Memory
8GB GDDR6
12Gb GDDR6
12Gb GDDR6
8Gb GDRR6
12Gb GDDR6X
Memory bus width
256bit
192bit 
192bit
128bit
192bit
Total memory bandwidth
448Gbit/s
384Gbit/s
432Gbit/s
288Gbit/s
504Gbit/s

Infinity Cash

-

96Mb

48Mb
-
-
Power usage
225W
230W
245W
160W
200W
Announced price, USD
449USD
479USD
489USD
399USD
599USD
ETChash

55Mh/s

140W

50Mh/s

130W

50Mh/s

140W

38Mh/s

75W

 62Mh/s

106W

KawPow

28Mh/s

160W

24Mh/s

200W

26Mh/s

240W

19.5Mh/s

95W

33Mh/s

160W 
Hashrate of the AMD Radeon RX 7700 XT Graphics Card
EThash (ETChash) - 50Mh/s 140W
KawPow - 26Mh/s 240W
Blake3 - 1,45Gh/s 105W
IronFish - 13,1Gh/s 96W
Autolykos2 - 93Mh/s 130W
As seen in the table, the mining performance of AMD's mid-budget graphics cards has remained stagnant for the last three generations, unlike the price, which has increased. When compared to Nvidia's solutions, we observe similar trends, where the mining performance of graphics cards not only does not increase but, in fact, decreases on some mining algorithms (ETChash), while the price continues to rise with each generation. Moreover, when comparing the cost per megahash, Nvidia's products traditionally come out more expensive on most mining algorithms. However, the price advantage of AMD graphics cards is not as significant as it was between 2016 and 2020. Taking into account that Nvidia graphics cards are noticeably more energy-efficient than their competitors, considering the current realities of mining on graphics cards, GeForce cards with a higher price tag would pay off even faster than cheaper and more performance-oriented models from AMD.
In conclusion, it can be said that AMD did not manage to introduce a universal solution for miners that would meet all their needs and, at the same time, outperform competing products in all aspects, as was the case with the Radeon RX 580 graphics cards.