MorePowerTool - extreme overclocking of AMD Radeon RX5700 video cards
Details

Created: Friday, 27 September 2019 05:55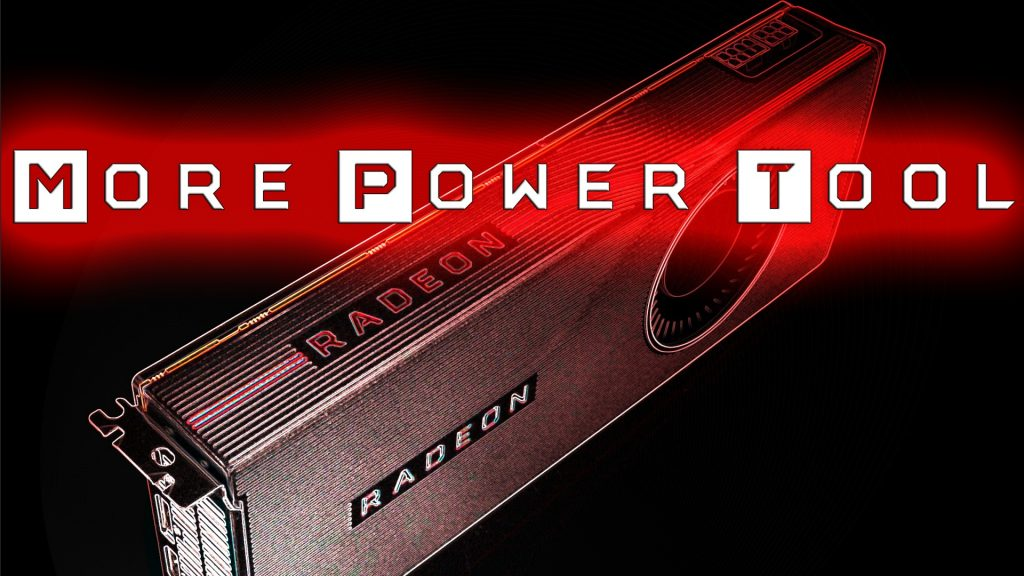 Owners of AMD Radeon RX5700 video cards are faced with the problem of overclocking their video cards to the frequencies of the more expensive RX5700XT model, i.e. for the RX5700, the maximum frequency limit is limited in the BIOS of the video card and the popular overclocking tools cannot go beyond the ones installed in the firmware. To circumvent these limitations, the owners of the RX5700 change BIOS from the RX5700XT into their video cards, but such an action deprives you of a guarantee and at the same time can make the video card completely break.
To circumvent all these risks, there is a special utility MorePowerTool, which will allow you to go beyond the standard VBIOS, thereby expanding the overclocking capabilities of AMD video cards without the risk of losing the warranty.
At the same time, using this utility does not work out to get a full RX5700XT, because in addition to the GPU operating frequency, the RX5700XT video card has more universal 2506 shader processors, instead of the 2304 of the usual RX5700.
It should be noted here that with MorePowerTool, the RX5700 graphics card can be overclocked to more than 2000MHz, which in terms of overall performance will be faster than the non-overclocked RX5700XT.
MorePowerTool allows you to go far beyond the standard capabilities of a video card, so be extremely careful when using this program, as you can break the video card due to overheating of the GPU, memory and power circuits on the video card itself.