Moria - Tether's mining program
Details

Created: Thursday, 28 September 2023 02:05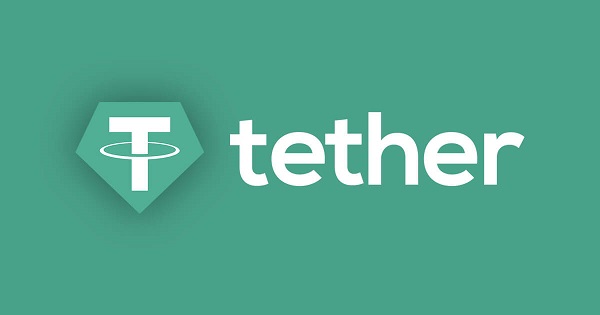 Tether is primarily known for its stablecoin, USDt, but in addition to that, Tether also issues stablecoins pegged to the Euro (EURt), the Chinese Yuan (CNHt), the Mexican Peso (MXNt), and gold (XAUt). This seems logical so far, as the company specializes in issuing tokens tied to the value of other assets, and the introduction of other stablecoins by Tether doesn't raise any questions. However, it appears that Tether has decided not to limit itself to just one direction in its business, and it is currently actively working on a specialized program for miners, similar to what the company Hiveon offers.
You might be somewhat surprised, as we are, but the fact remains. Besides statements about working on the Moria project, which is the name of Tether's mining hardware management software, the company's Chief Technical Officer (CTO) has demonstrated the working interface of Moria. In this interface, you can observe 171 miners managed by Tether's software, with a total hash rate of 25,920Th/s and power consumption of 757KW. What's also interesting is the name of the miners - Bitdeer . To remind you, Bitdeer is a major company affiliated with Bitmain that provides mining hotel services and cloud mining.
From the provided screenshot, it's also evident that Moria, in addition to monitoring the status and temperature of miners, offers the ability to select the operating mode of ASICs and restart them. In other words, the basic functionality is already in place, and there might be a launch of a Tether counterpart to AsicHub in the near future.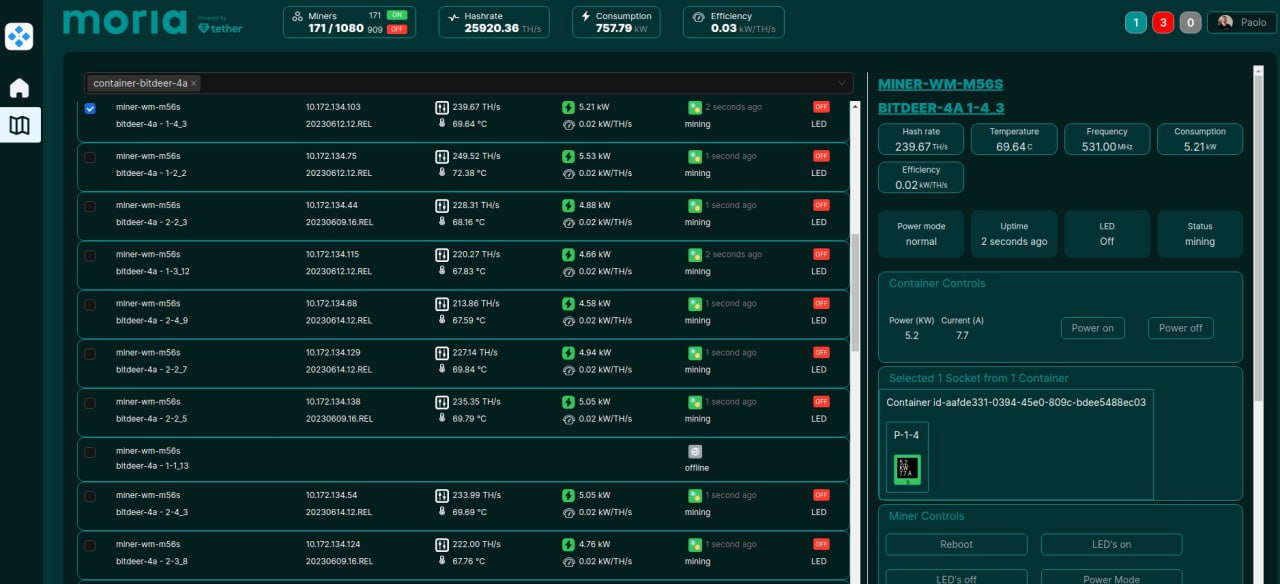 You might think that the presented functionality doesn't quite match Tether's level, and you'd be correct because Moria has more ambitious goals. Behind its apparent simplicity lies a modular system called Holepunch, with elements of artificial intelligence capable of managing not only ASIC miners but also analyzing electricity generation systems at wind and solar power stations and adjusting the operation of ASIC miners mining Bitcoin accordingly.
According to the company's statements, they are already developing more than 30 different applications for Moria, which will create a unique product aimed at improving the cryptocurrency mining industry and its environmental sustainability.
As for why Tether wants to make such a radical shift in its business, moving from a purely financial organization to the realm of technology companies, we can only speculate.