Cloud mining services blacklist 2020
Details

Created: Tuesday, 11 February 2020 04:27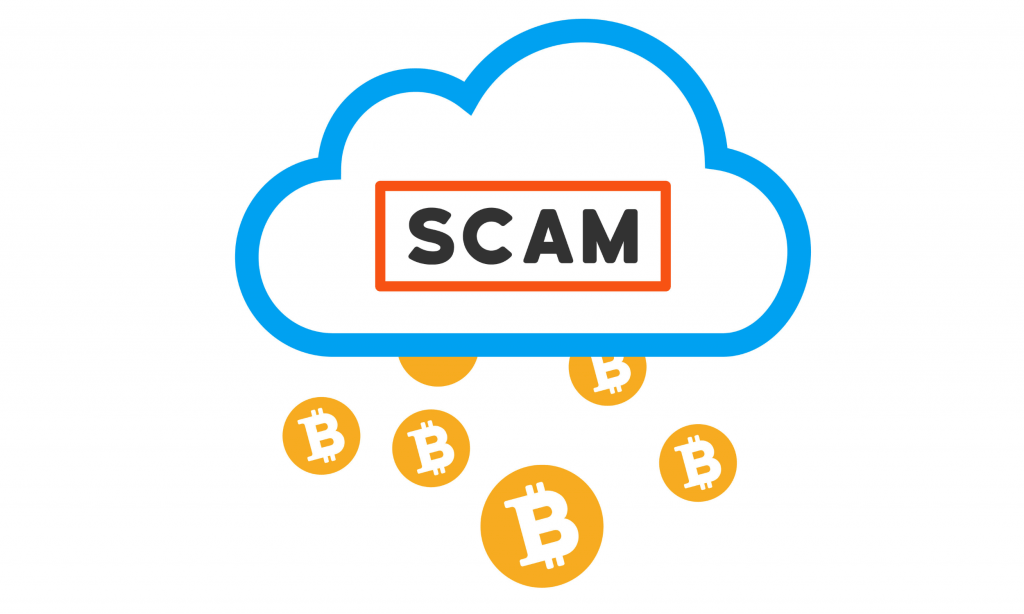 Cloud mining services became widespread in 2017, when there was a booming demand for video cards, ASICs and other mining equipment against the background of a sharp increase in the value of cryptocurrencies. In addition to accessibility, cloud mining services from investors remove other problems related to the purchase and maintenance of mining equipment. That is precisely why these services have become popular, and  in popularity, money and rush demand there scammers always appear. As you can easily guess, the cloud mining industry simply drowned out a wave of hype cloud mining projects or simply pyramids under the guise of cloud mining, especially since it's as easy as tricking a trusting layman who is not versed in cryptocurrencies. At the peak of popularity, it came to the point that among all this numerous variety of "cloud mining" it was almost impossible to find really working projects. Now in 2020, when Bitcoin from 20,000USD fell to 3,000 USD, all such hypes ceased to be paid, but did not cease to exist. Many sites of such scam services continue to work, and on a new wave of interest in cryptocurrencies, they can again actively begin their advertising activities to attract money from gullible investors.
If you plan to invest in cloud mining, then be sure to check out the list of cloud mining services that, for various reasons, have stopped paying their investors or simply scamed. If you are once again agitated to invest in a profitable cloud mining project and this service is on our black list of cloud mining, then you will most likely be treated the same way as with those whom they threw in 2017-2019.
390Hash
5Miner
7cly
Ahash
Aliencloud.xyz
Alphamining
AprilCoin
Aromine
Bdminer24
Bit-Lite
Bitcoin-income
BitcoinWorld
Biteer.biz
BitMine
BitMinister
BitsRapid
BlackCloud
Btccloudmining
Cld-mining
CLDmine
Cloud-Mine
Сloudminr
Cloudmining
Cloudmy
Coindig
CoinMark
Coinminers
Crypto-mine
Crypto-Union
CryptoBit
CryptoFly.net
Cryptomanyngfarm
Cryptomining.cc
Cryptominingfarm
Dayrex.cc
Desmine.cc
EarningsToday
Earntomorrow
Eco-Hash.com
Eliteminingclub
Elitmaning
Emicoin
Faxtar.com
Fflakmining.com
FireBit
FixHash
FromtMiner
GigaHash.org
Glxmining.cc
Hash-Capital
Hash-x.io
HashCoin.io
Hasheer
HashOcean
HashSecure.com
Hexhash
Hot-coin
HugeHash.com
In-crypto
Metizer.com
Micro-btc
MineCloud.io
Mining-Smart
My-Hash
NatroLimited
Navvi.cc
OneHasher
Otiis
OverHash.com
Pbmining
Rainvis
RDPmain
Scrypt
Scryptsy
Scurmrr
Sea-mining
Shansis
Shreemine.com
SidCash
Sky-Hash
SplititMining.com
SV-Miner
Telcominer
TopMine
TwoMine
Ultron
Vixice.com
Wizory.cc
Wormminer
Xmine
This is of course not a complete list of all the scams that positioned themselves as cloud mining services, but there is a big chance that with the growth of cryptocurrencies and an increase in interest in mining, these projects will again be heard and will be advertised on social networks and Youtube channels.
If you still want to buy a cloud mining contract, then pay attention to the services that are trustworthy: Bitdeer.com  (a subsidiary of Bitmain ASIC manufacturer) and Genesis-mining (which has been operating since 2013).