Nvidia Geforce RTX2060 - the first tests in mining
Details

Created: Friday, 11 January 2019 03:28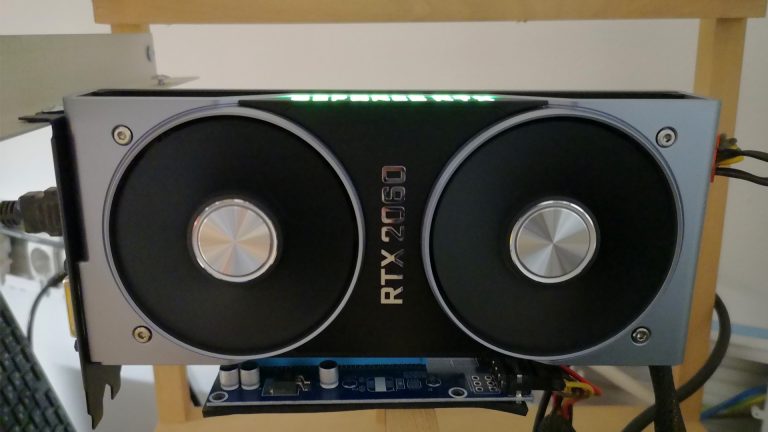 The RTX2060 video card presented at the beginning of January 2019 has not yet been released for sale to date, however, we can already introduce you to the results of tests of this video card in mining on various software. The most popular miners with support for Nvidia video cards were taken as tests: Claymore`s Dual Ethereum, Bminer, NBMimer, Z-enemy, CryptoDredge, Gminer, Zjazz, T-REX, TTminer.
In the images below you can see the results of mining on the RTX2060 video card and its characteristics in the GPU-Z program.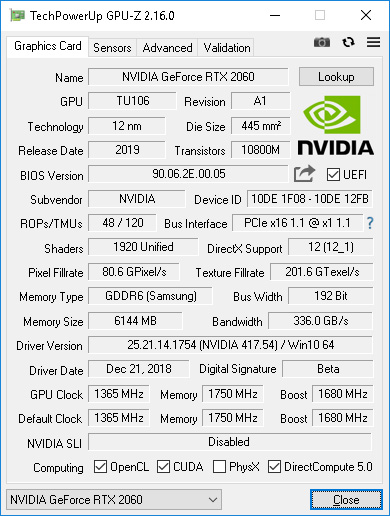 Testing was conducted at the standard frequencies without overclocking and without changing the memory and GPU voltages.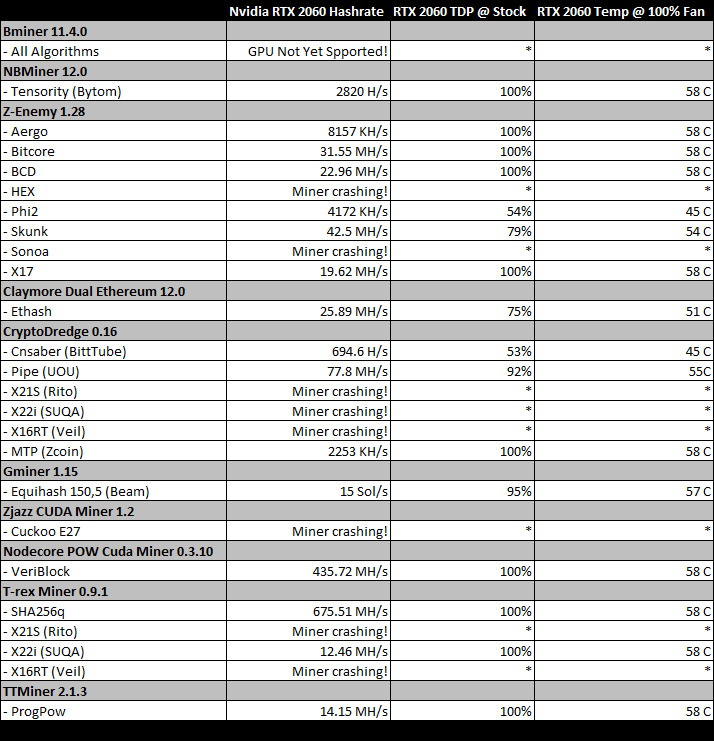 In general, the results look quite strange, because on some algorithms (Ethash, PHI2 and others), the result of mining on the RTX2060 video card looks very weak at a level slightly better than the GTX1060. For the remaining algorithms, mining didn't run at all or showed results close to the GTX1070 video card.
From these results, we can conclude that the beta version of the driver is to blame for everything, or that modern miners for Nvidia are not written for a specific architecture, as it was before, but for a specific video card model. Those. to find out the actual performance of Nvidia Geforce RTX2060 video cards in mining, you will have to wait for this card to appear on the market, when miners can optimize their products for a new product from Nvidia.