A new generation of AMD Radeon RX 5000 (Navi) graphics cards introduced
Details

Created: Monday, 27 May 2019 06:32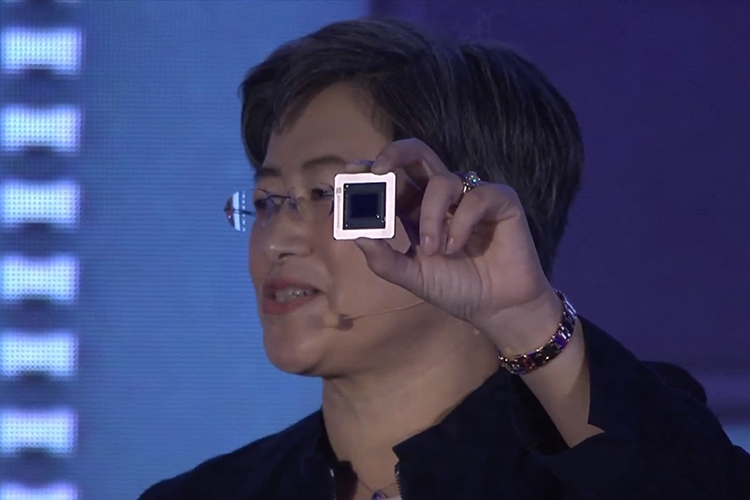 Today, on May 27, 2019, Lisa Su, CEO at Computex 2019, presented to the general public the long-awaited video cards, codenamed Navi, which received the trade name Radeon RX5000 in honor of AMD's 50th anniversary. But unfortunately, the full-fledged technical characteristics of the RX5000 line of video cards from this announcement were not announced, which will force many fans to wait even more eagerly on June 10 when, during the E3 exhibition, AMD will fully disclose the technical features of the new Radeon. From what has already become known, a new GPU architecture called RDNA can be distinguished, which in turn has become a profound rethinking of the previous GCN solution.
During the presentation, she noted that the RDNA architecture has a multi-level cache and, in conjunction with the revised GPU computing unit, it was possible to achieve 25% more performance per Hz. Coupled with the new 7nm TSMC technical process, Navi generation video cards will be able to offer 50% better performance per watt.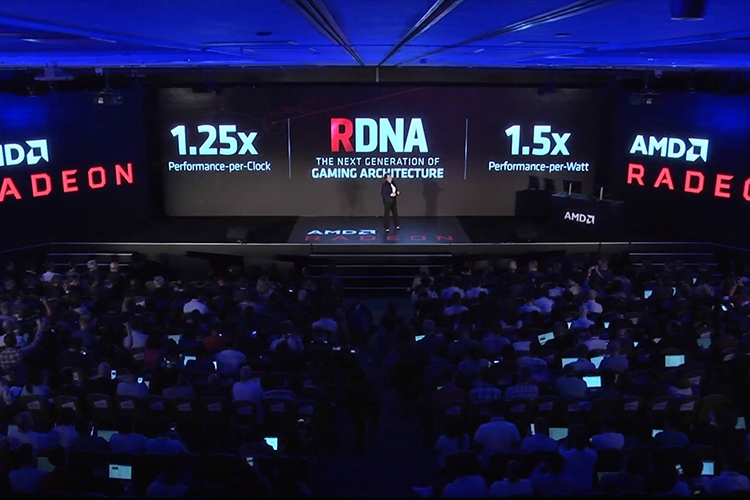 Even from these modest data, we can conclude that in mining the Radeon RX5600, RX5700, RX5800 video cards will be able to offer a similar 50% increase in mining energy efficiency compared to RX570/RX580 on GPU dependent algorithms (Cucatoo, X16, MTP, BCD). And if you consider that the RX5000 video cards will be equipped with new GDDR6 video memory, then you can expect even better results for the Ethash algorithm. If the RX580 video cards with mining Ethereum give out about 30 MH / s with a power consumption of 100-120W, then for the Navi video card, which will come for a replacement, with the same power consumption we can assume 50 MH/s.
In the gaming tests that were shown at the presentation itself, the Radeon RX5700 graphics card was 10% faster than the Geforce RTX2070.
Of course, all these figures are just a figment of our imagination, backed up with a couple of words and illustrations from presentations with Computex 2019, but we really want to believe this, the benefit of the official start of sales is not much to wait until July 2019.