StrongU Miner STU-U8 - asic for mining Bitcoin 46TH/s at 2200W
Details

Created: Monday, 15 April 2019 02:42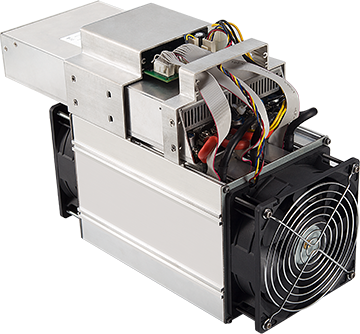 StrongU Miner, a little-known Chinese cryptocurrency mining equipment company, has completely updated its asic miner's lineup for the X11, SHA-256 and Blake256R14 algorithms. Let us consider in more detail the STU-U8 model for mining Bitcoin cryptocurrency on the SHA-256 algorithm. From the technical specifications, unfortunately, it is not indicated for what standards this Asic miner is made, but given the 46TH/s hashrate and 2200 watt power consumption, it is not much inferior to the recently announced new products from the market leader Bitmain - ANTMiner S17. Therefore, we can conclude that the STU-U8 is also made according to the norms of 7nm, as well as its main competitor.
Known specifications StrongU Miner STU-U8:
 Algorithm: SHA-256 (Bitcoin)
Hashrate: 46Th/s
Power Consumption: 2200W
Energy Efficiency: 46J/TH
Noise: 76Db
Price: 1460USD (9800 CNY)
Dimensions: 390x220x130mm
Weight: 8.2kg
Delivery Date: July 2019
The cost of an asic miner is significantly lower than that of Bitmain, and StrongU already bundled with an asic and sells a power supply to it. But it is not in favor of this decision that the small popularity of this company and the much later start date of deliveries play - July instead of the end of April at Bitmain. In terms of energy efficiency, the asic from StrongU Miner is slightly inferior to ANTminer S17, 46J / TH instead of 39.5J / TH, or 15%.
You can read more about the new products on the website of the company strongu.com.cn