Ledger Stax - the most advanced hardware crypto wallet
Details

Created: Thursday, 08 December 2022 04:25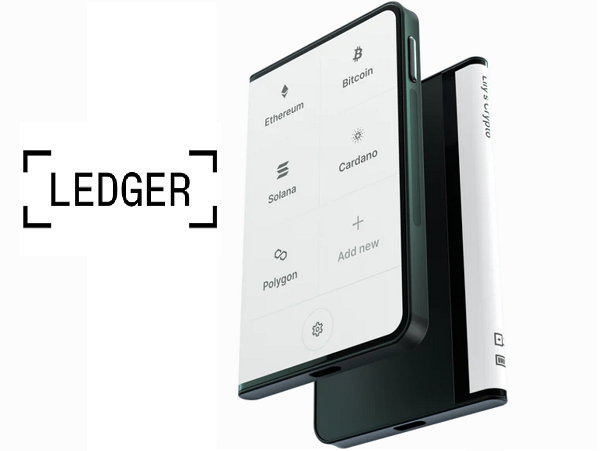 The Ledger company, which is considered the leader in the crypto wallet market, has announced its new hardware wallet for storing cryptocurrency called Ledger Stax. The main difference from the current Ledger Nano X and Ledger Nano S Plus models is the presence of a large touch screen in Ledger Stax, with which you can view your NFTs immediately on the device or set your favorite NFT to the lock screen. The screen at the Ledger Stax wallet is also of some interest, because. this is not an ordinary LCD display, but the so-called electronic ink, otherwise it is also called E ink.
Its main advantage is the minimum energy consumption, i.e. when the picture is static and does not change, such a screen does not require electricity. Electricity for E ink is only needed to redraw the image. Those. as planned by the developers, the Ledger Stax wallet will always show your favorite NFT without wasting energy in the battery. But this solution has one significant drawback - it's a black and white image. True, colored electronic ink has been on the market for a long time, but apparently it will be in the next more advanced model of a hardware crypto wallet from Ledger.
If the Ledger Stax touch screen catches your eye, then the rest of the features (work via bluetooth, support for more than 100 applications, support for more than 5000 cryptocurrencies, secure CC EAL5+ chip) are borrowed from the Ledger Nano X
At the moment, you can only pre-order Ledger Stax at a price of 279 USD. The company promises to deliver all paid pre-orders to customers only in March 2023.
According to the head of the Ledger company, more than 20% of all cryptocurrency and tokens in the world are stored on the wallets of this company. And it is obvious that the focus of the new Ledger Stax product not only on ease of use, but also on the support of new trend directions in the world of cryptocurrencies (NFT), will make Ledger products even more popular in the world.