Convenient monitoring of software updates for mining in one place
Details

Created: Tuesday, 14 March 2023 06:13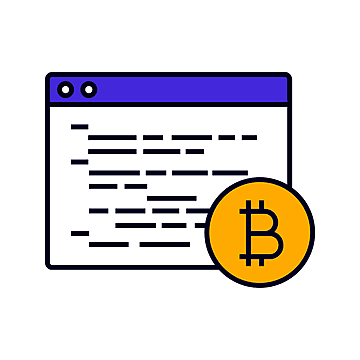 If you have been reading our site for a long time, then you probably know that we often publish news about the release of updated versions of programs for mining cryptocurrencies on a video card and processor, with a brief description of innovations and improvements. However, now this is no longer necessary, since the "Top mining software" section has appeared on the Profit-mine.com service, where a list of popular software for mining cryptocurrencies on video cards, central processors and ASIC devices is available. In addition, the "Latest releases" tab displays all the latest versions of programs with a detailed description of the changes and the ability to download the updated version for the operating system you need directly from the developer's GitHub repository.
The "Top mining software" section of the Profit-mine.com website displays basic information about the most popular programs for mining cryptocurrencies on video cards, processors and ASICs. Information is available about supported operating systems, type and manufacturer of hardware (Nvidia, AMD, Intel), number and list of supported mining algorithms, dates of the first and latest release of the program, as well as basic information from the Git repository of the program developer (such as: forks, subscribers, followers, links to the official website of the program and social networks). And most importantly, right here you can download the latest versions of the programs you are interested in from the official Githab repositories of the developer for the operating system you need. At the moment, the site monitors 15 of the most popular cryptocurrency mining programs, such as: lolMiner, Rigel, SRBMIner-multi, BzMiner, G-miner, T-rex and others.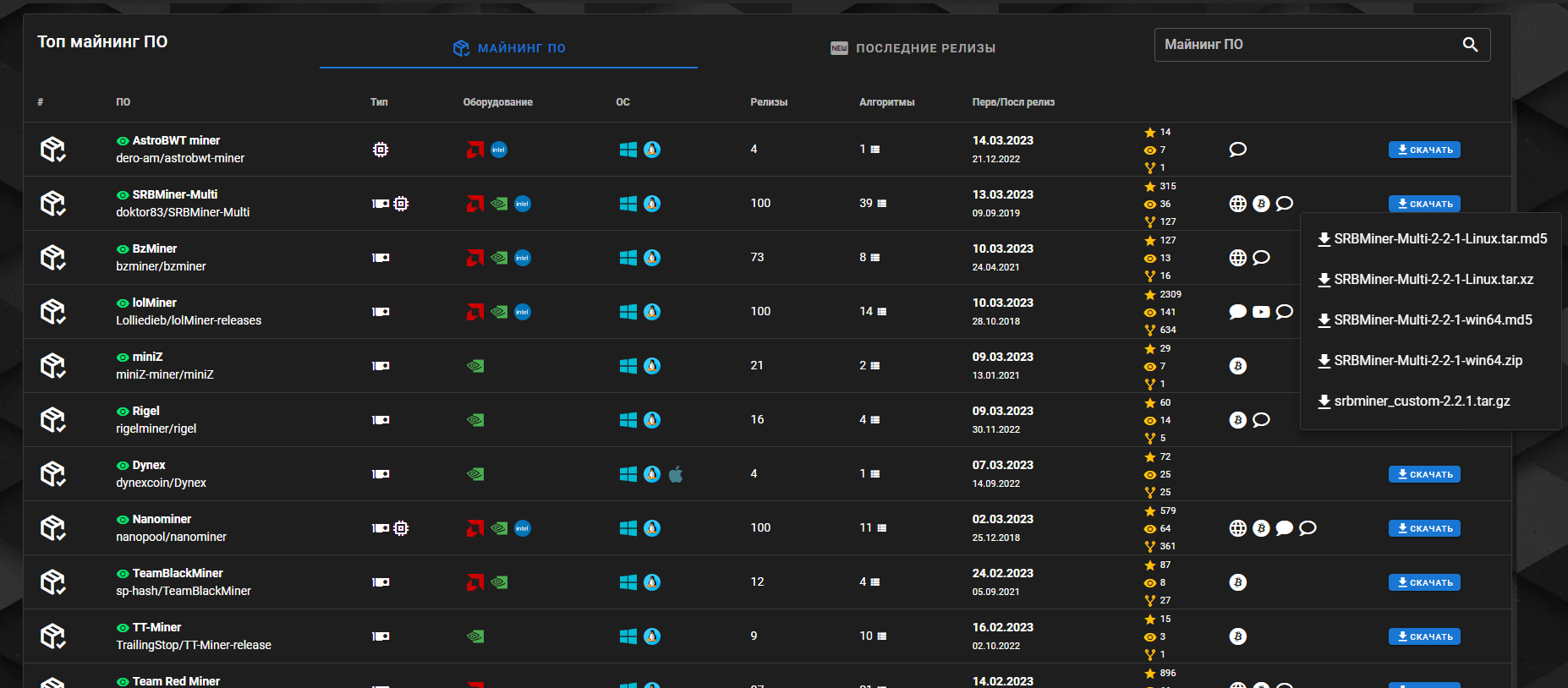 The Latest Releases tab displays a list of the latest updates for all programs in the list, sorted by update date. It also describes all the innovations of the updated releases and links to download them. In addition, when you click on a specific mining program, a complete list of all versions of this software will be available, also with a description and download links..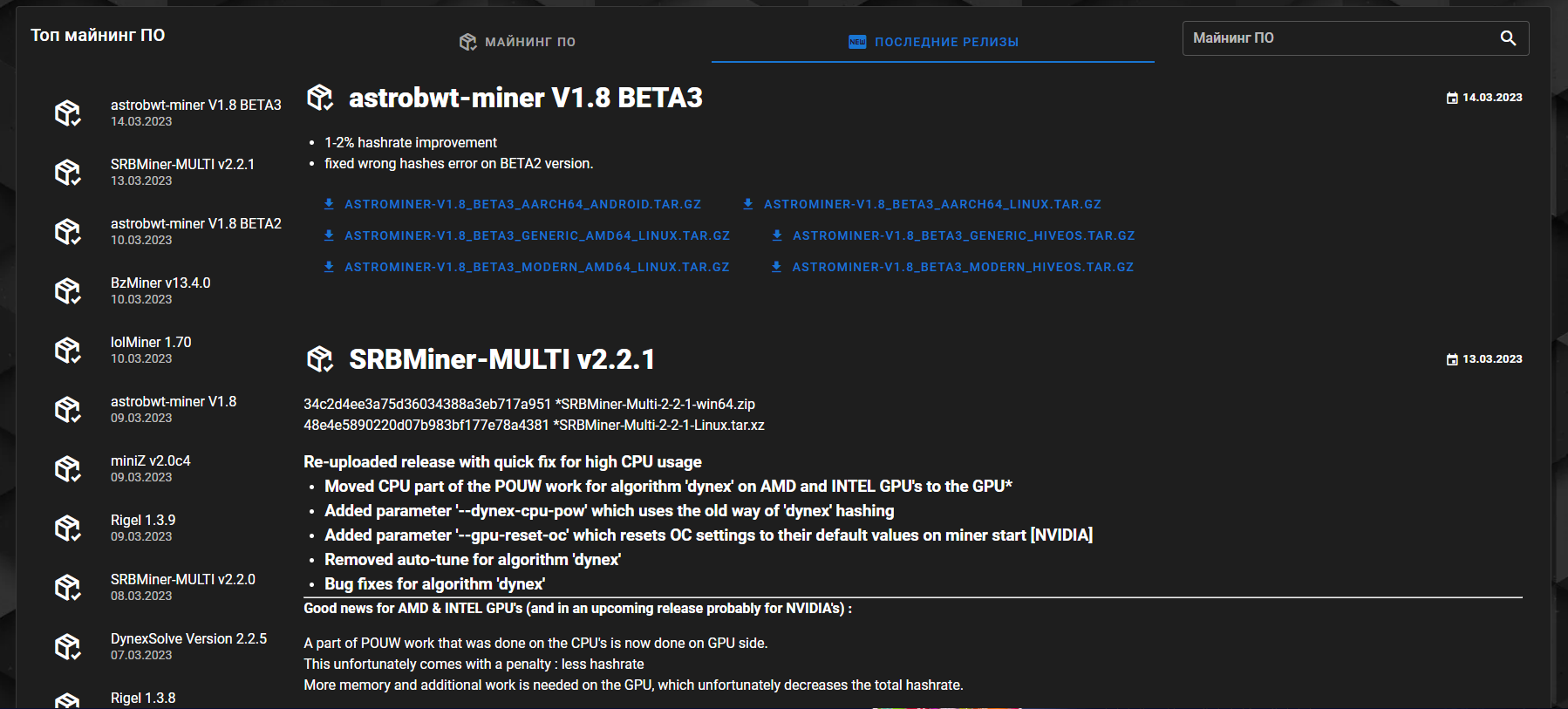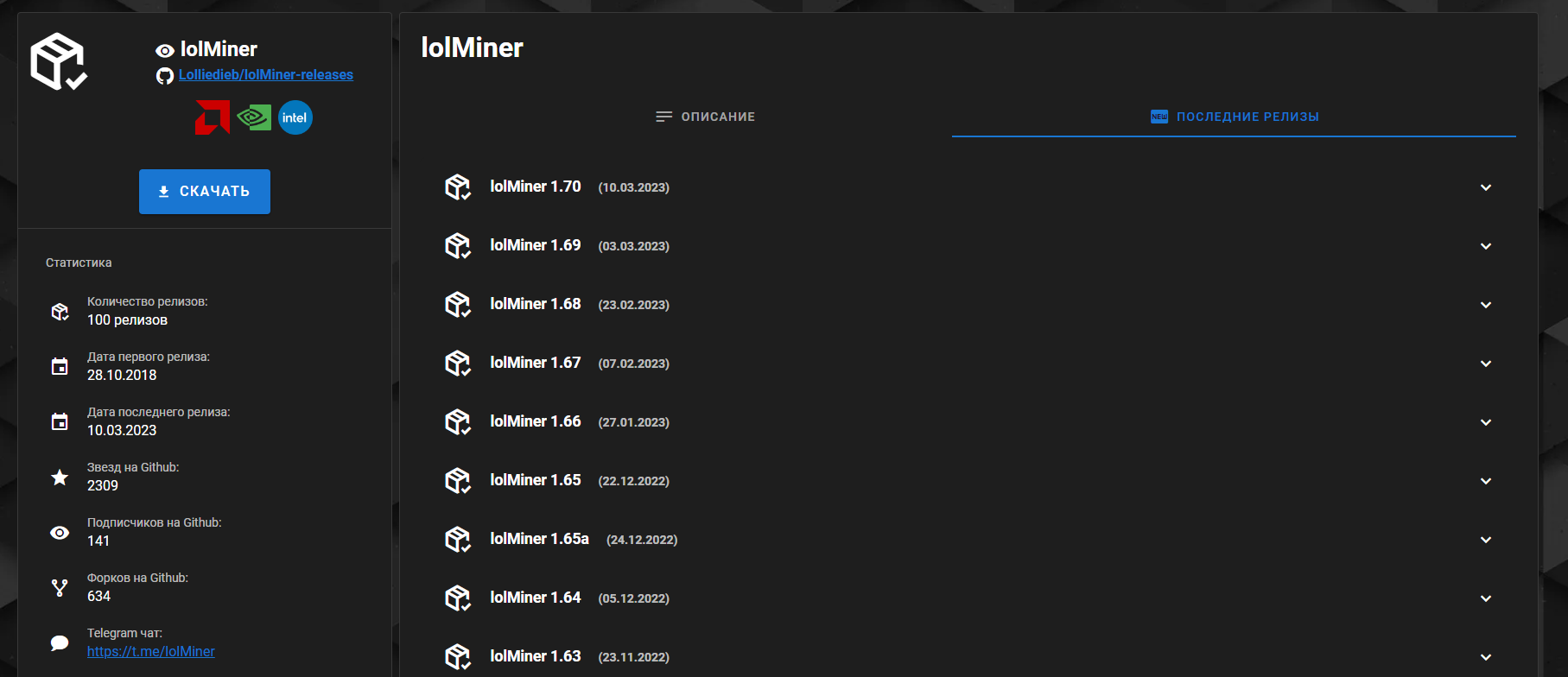 For registered users, timely messages are available in the notification panel about the release of new versions of mining software.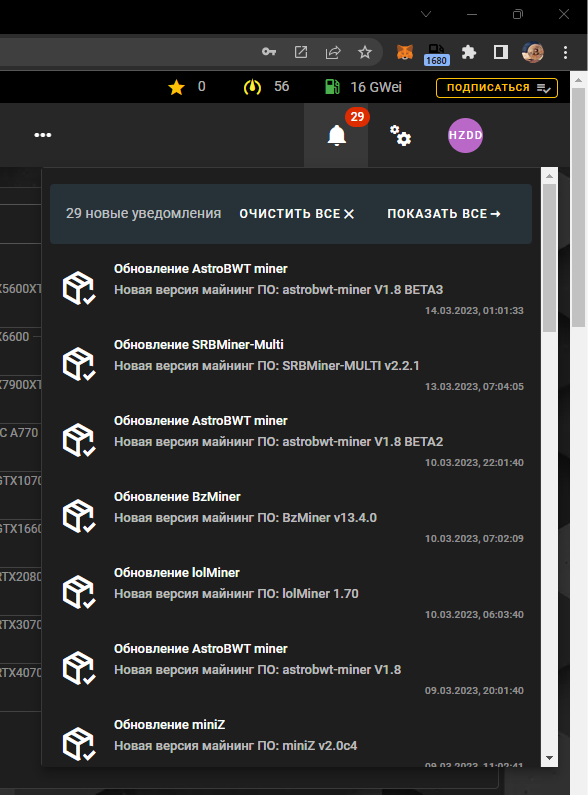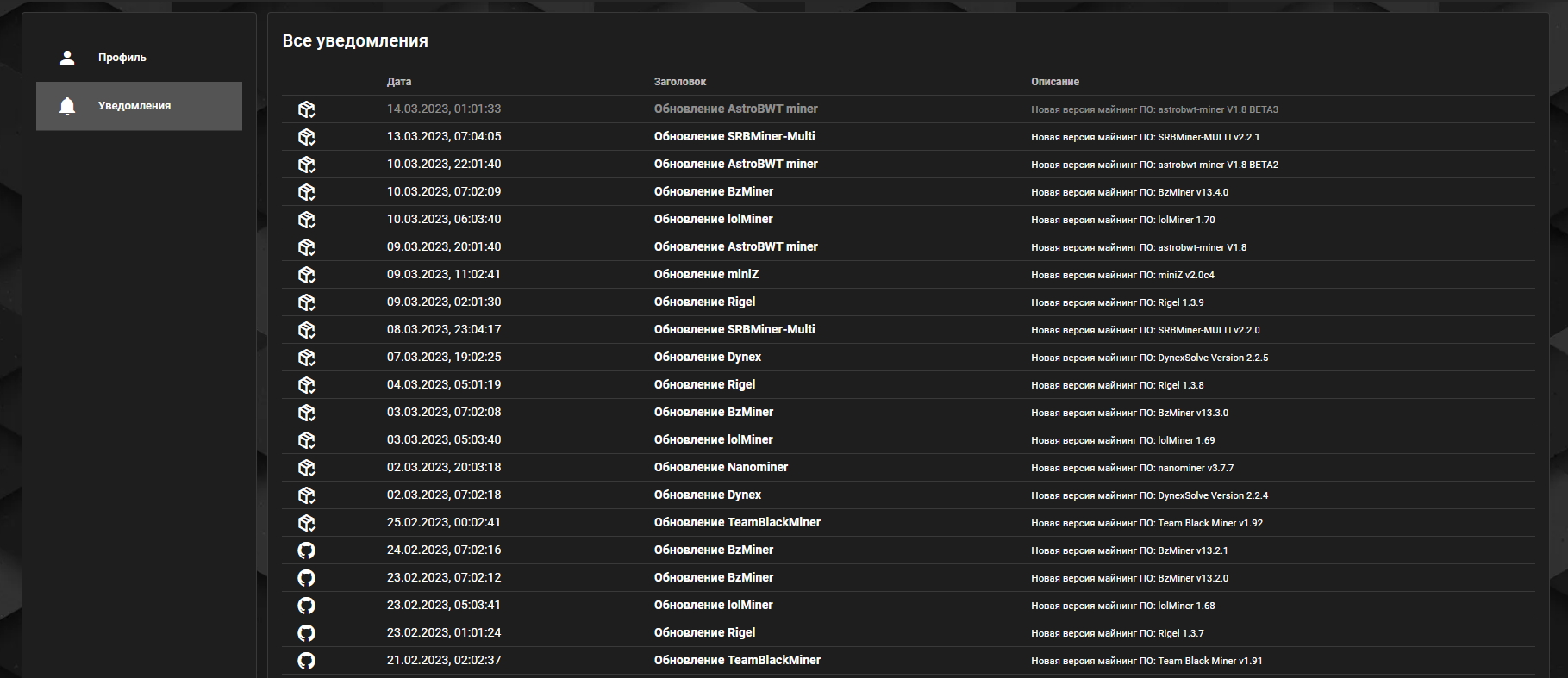 As a result, this tool will allow you to conveniently, timely and in one place follow mining software updates, and not "jump" through various Telegram channels and Github repositories. Indeed, sometimes it is necessary to upgrade to a new version of the miner as soon as possible, in which the hash rate has been increased, the performance or energy efficiency of a certain algorithm or video card has been increased, or critical bugs and vulnerabilities have been fixed in order not to miss profits in the currently not the most profitable business of cryptocurrency mining.