Bybit gives a bonus from 10 to 4000 USD for a deposit of 1 USD in cryptocurrency
Details

Created: Friday, 05 August 2022 04:27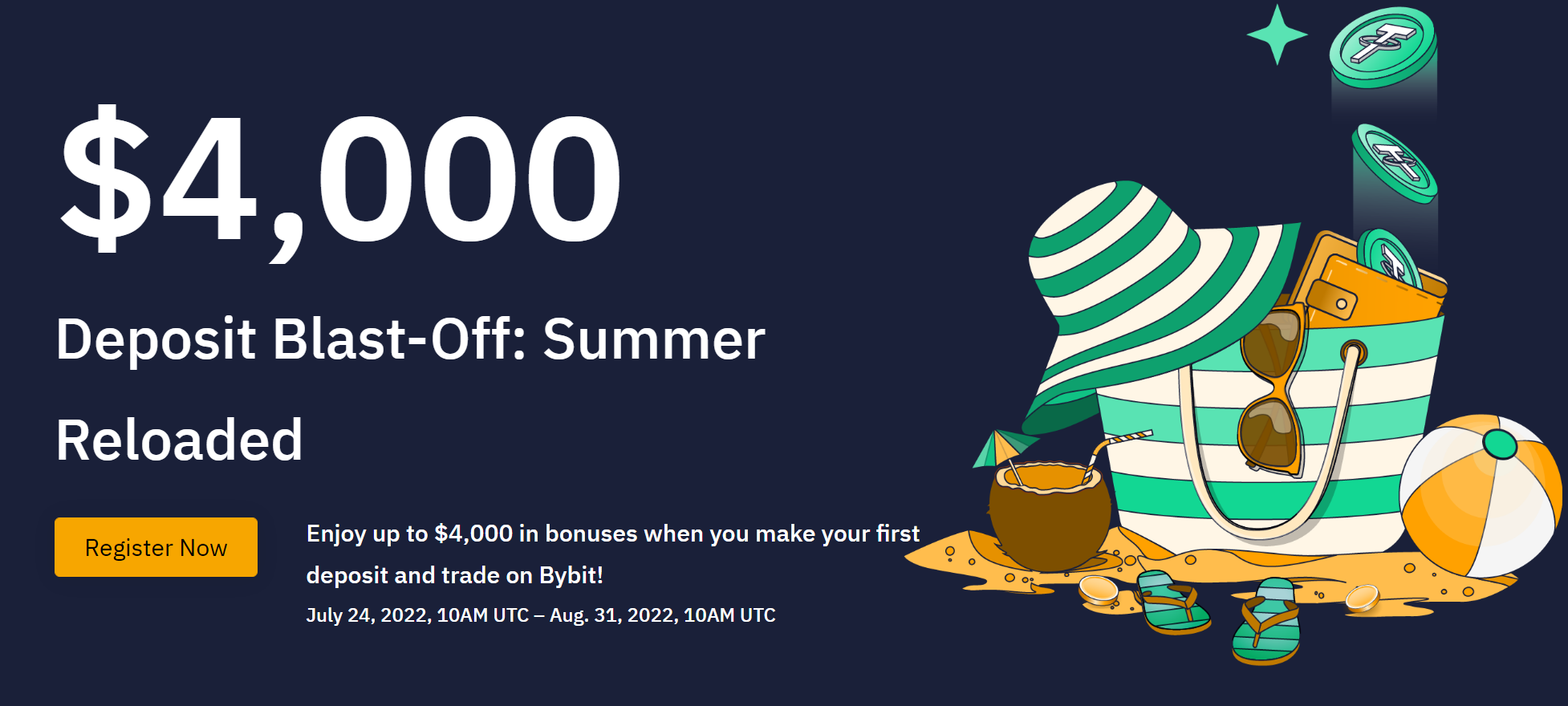 Cryptocurrency Bybit is running a "Summer Reload" promotion until August 31, 2022 for new customers who register using a special promo link. According to the terms of the promotion, all new users who make their first deposit in the equivalent of 1 USD or more will receive a bonus of 10 USDT. In addition to this, during the first seven days after registration, you can receive a bonus of up to 4000 USDT in two ways: make a deposit or earn a certain amount of transactions. For more information about bonuses, see the infographic: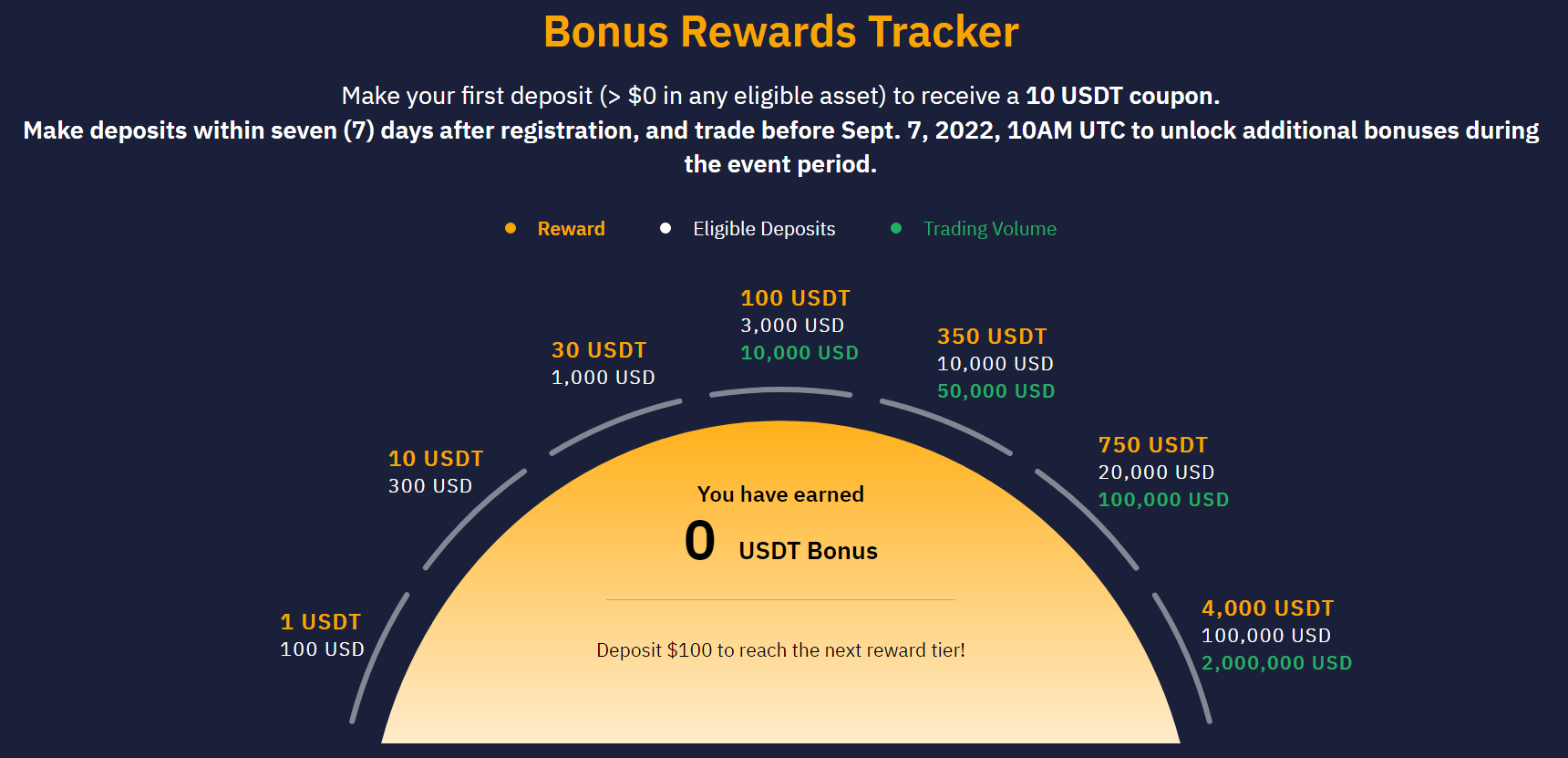 Additional bonus starts from 1 USDT for 100 USD deposit and up to 4000 USDT for 100.000 USDT deposit or 2.000.000 USD trading volume. The trading volume is calculated for the entire duration of the promotion, i.е. until September 7, 2022.
The participant of the promotion, who received the maximum bonus of 4000 USDT, also receives a VIP status with reduced commissions for 14 days.
Additional terms:
Time of first registration from July 24 to August 31, 2022
Make the first deposit within 7 days after registration.
Do not withdraw the deposit within 7+3 days
Bonus USDT is credited within 30 days after the end of the promotion.
Bonus USDT can only be used for perpetual and futures trading.
The promotion includes replenishment through P2P, cryptocurrency deposit and Express.
A deposit is counted to participate in the promotion only in these cryptocurrencies: BTC, ETH, BIT, USDT, XRP, DOGE, DOT, EOS, LTC, XLM, 1INCH, AAVE, ADA, AGLD, ALGO, AMP, ANKR, ATOM. , AVA, AVAX, AXS, BAT, BCH, BICO, BNT, BOBA, C98, CAKE, CBX, CEL, CHZ, COMP, CRV, CWAR, DASH, DYDX, ENJ, ENS, FIL, FTM, FTT, GAL, GALA , GENE, GM, GODS, GRT, HOT, ICP, IMX, INSUR, JASMY, KLAY, KMA, KRL, KSM, LDO, LFW, LINK, LRC, LUNA, MANA, MATIC, MKR, NEXO, NU, OMG, ONE , PERP, PSP, PTU, QNT, REN, RNDR, SAND, SHIB, SHILL, SIS, SLP, SNX, SOL, SPELL, SRM, STETH, SUSHI, TEL, TRIBE, TRVL, UMA, UNI, USDC, WAVES, WEMIX , WOO, XEM, XTZ, XYM, YFI, ZRX.