Baikal Mini Miner ASIC: first impressions
Details

Created: Friday, 16 September 2016 09:10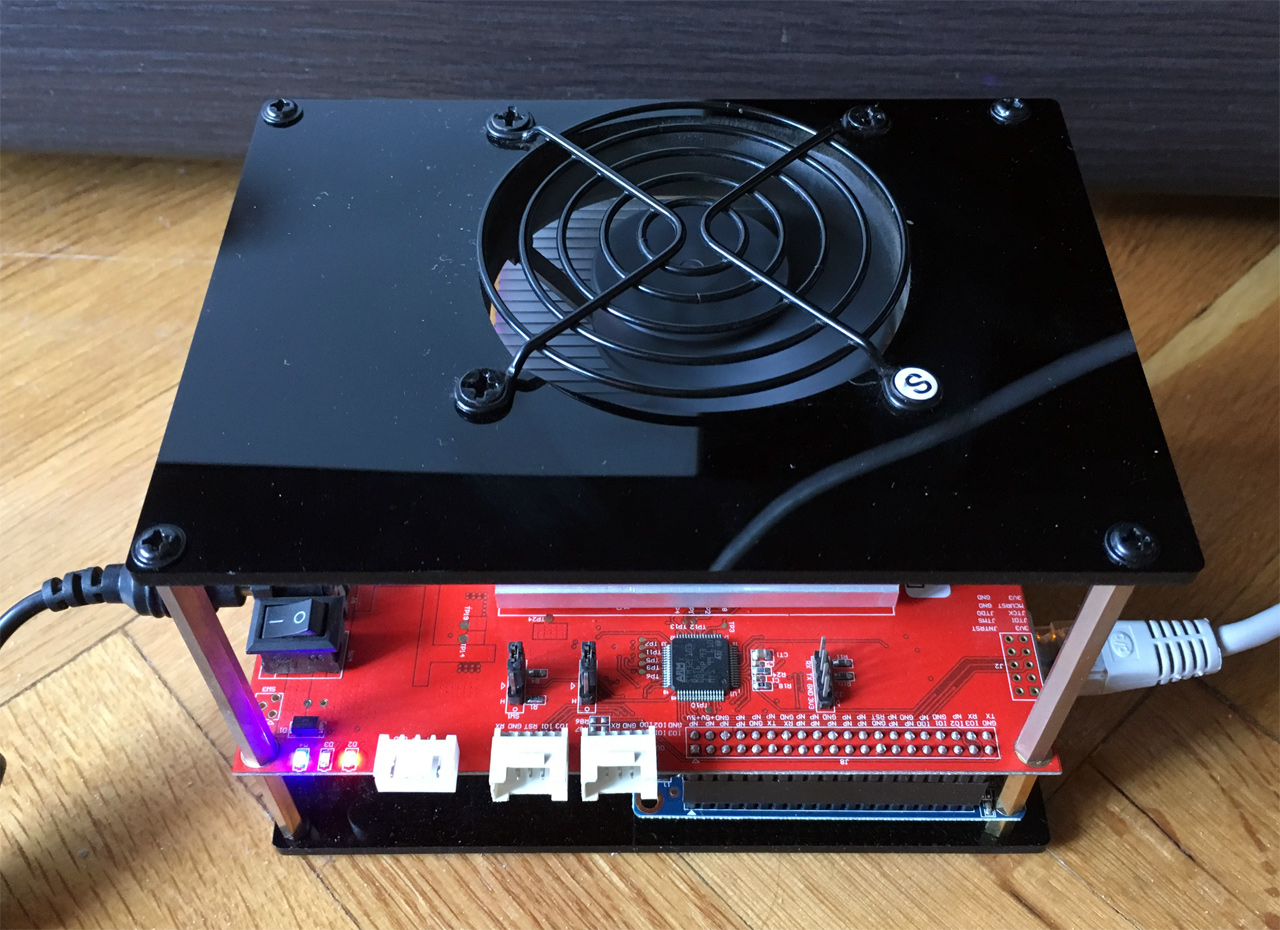 After receiving the miners, we had a little test Baikal Mini Miner ASIC within a few days, and are now ready to share with you our first impressions of the device. Firstly, the miner really works well with all six statements of mining algorithms cryptocurrency (X11, X13, X14, X15, Quark and Qubit). Baikal - is the first, and to our knowledge, the only manufacturer of ASIC miners supporting several of mining algorithms (although in fact from a technical point of view, these algorithms differ slightly, most likely and therefore an opportunity to create a single ASIC chip, which supports all of these algorithms). The device is able to show the promised heshreyt 150 Mhs / sec, while the power consumption device is at a fairly low level. Secondly, due to its low power consumption, the developers managed to achieve a device of compact size and low noise level. From our point of view, the new Baikal Mini Miner ASIC is perfect for the "home of mining cryptocurrency".
Read more about the technical characteristics of the device will be discussed in one of our future materials in the same article we want to share with you our first impressions of the device, which we managed to get a few days of working with it. A few days of mining in the Baikal Mini Miner ASIC, showed that the miner is really stable and reliable. The build quality and appearance are not perfect, but there is a possibility of joining several miners. For example, a 4 docked Baikal Mini Miner ASIC device formed Baikal Quadruple Miner ASIC. All that concerns miner looks great, from the device price (500$ or 56 DASH). It is of course a bit more expensive than expected, but the device is much more favorable to its competitors (other X11 miners), which are less energy-efficient, and ultimately cost you more for the same amount of heshreyta, not to mention the fact that they support only one algorithm X11 .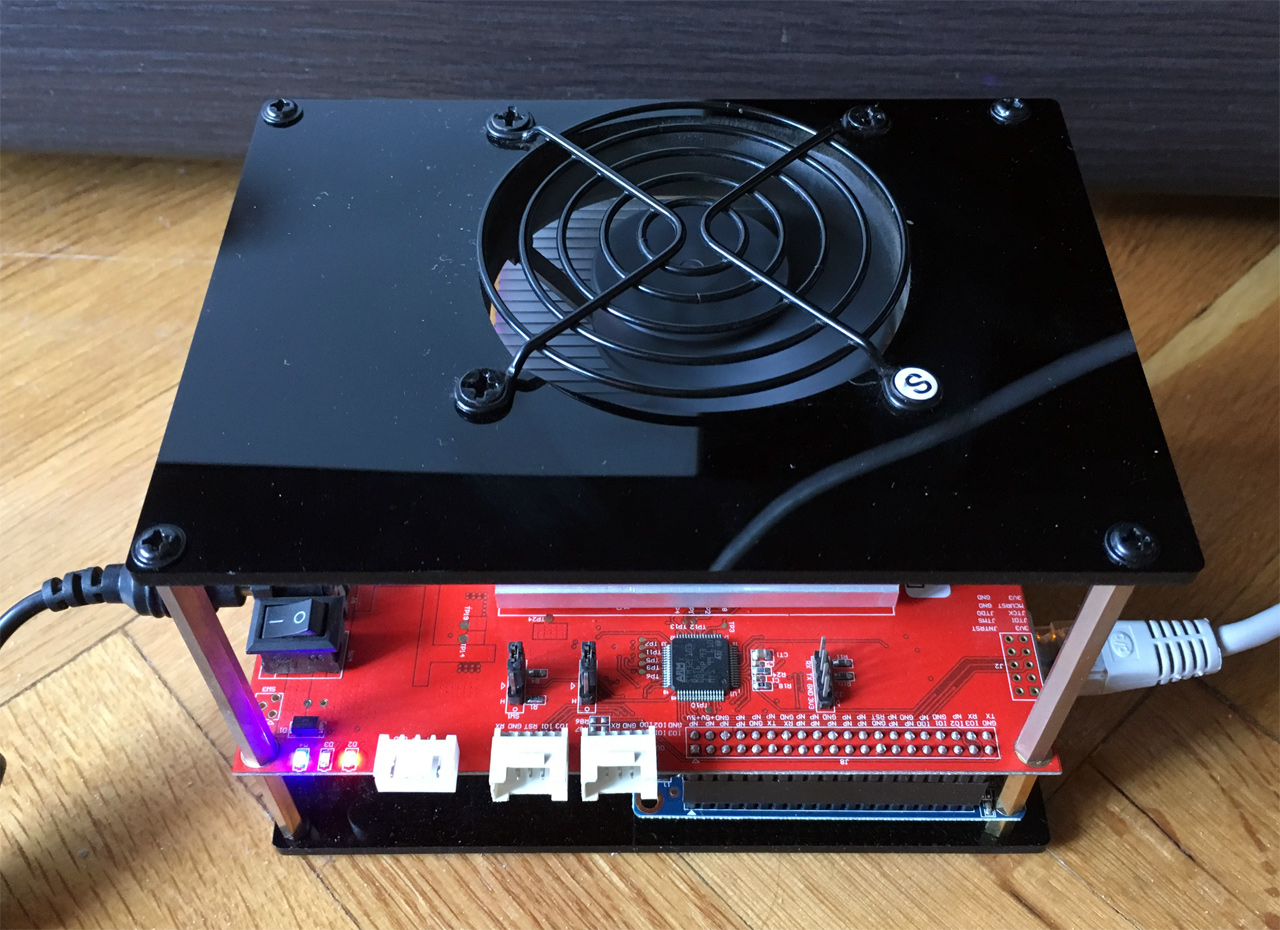 Baikal Mini Miner ASIC comes complete with its own mini-computers like the Raspberry Pi, which controls the device and the process of mining. Therefore there is no need to connect your device to your computer, all you have to do - is to connect it to the network using an Ethernet cable, and then open the device's web interface in your browser for device control and monitoring. Miner uses DHCP to obtain an IP-address on your network. Miner Web interface is a modified version of the "Scripta mining distribution" for the Raspberry Pi.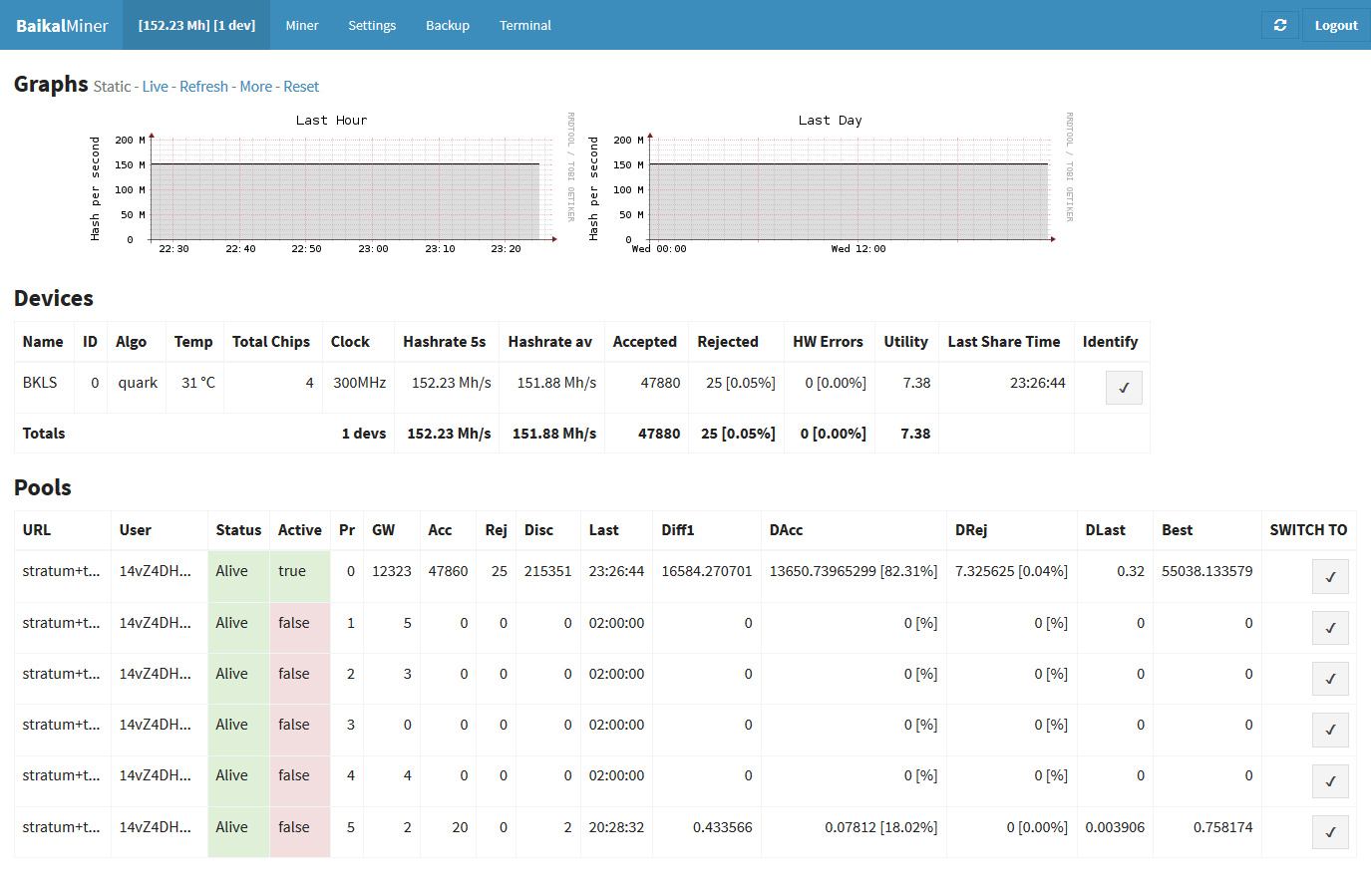 The default password to log in to the web interface: "baikal". The same word is the username and default password to log into the console. It is recommended to immediately change them on their own because of security reasons. Just be careful when changing passwords, and do not forget to write them down.
Software "Scripta mining distribution" miner working with stable, easy to configure and use it to easily monitor the status of the device. In the miner there is a built-in temperature sensor for the data from which can be monitored by the software, but most likely, you will not need as miners temperatures even under load usually remains fairly low. To switch between the different algorithms of mining is as simple as clicking a button (of course after the initial setup of each of them). Device Software supports "a failsafe switch" between different algorithms and pools.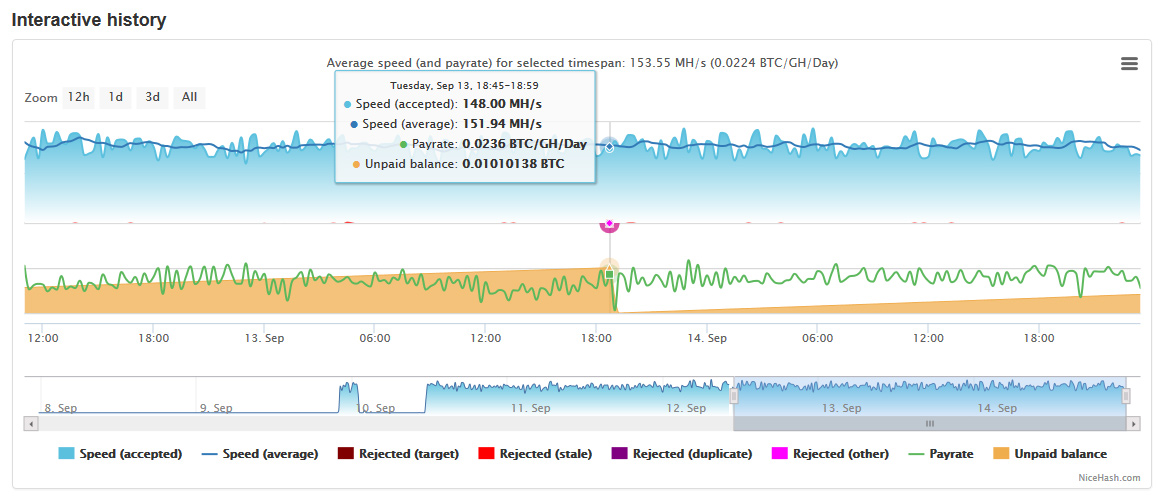 Speaking about the device margins, we can not forget to do some calculations on the actual profitnye device, as this factor is crucial when buying a miner. As mentioned earlier, the miner supports 6 different algorithms, but not all of them are widely used. For example, the X11 is quite popular, but the market there are already many ASIC miners, support this algorithm. Other algorithms, such as X14 and X15, has never been particularly popular. Qubit and Quark algorithms can provide you with a good income, if you can find a profitable cryptocurrency on one of these algorithms. For good profits you may have to search for and produce new cryptocurrency on these algorithms, but this process increases the risks and costs quite a time.
If you want to use a more secure way and not waste time searching for private lucrative coins interesting option would be to sell your heshreyt using the service NiceHash, that will provide you with a more stable and reliable income in Bitcoins, but unfortunately such a high as in the first case. Based on our experience of using Nicehash with Baikal Mini Miner ASIC, we can say that you can expect profitability in the area of 0.0034 BTC per day ($ 2.08). Fortunately, very little power device (which is about 1 kWh per day). For example, you can earn $ 2 per day or $ 60 per month. Based on these data we can calculate that the miner will pay about 8 months, which is not too much, given the current realities cryptocurrency production. However, these numbers are valid only if the yield remains at the same level all over 8 months.