New Decred ASIC Miner - Materia1
Details

Created: Saturday, 02 December 2017 12:52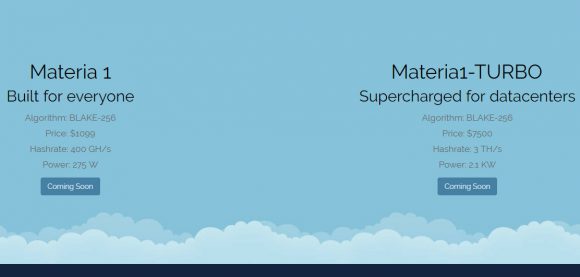 It seems that there is another company that is working on the creation of ASIC miners for the extraction of coins Decred (DCR). Therefore, the recently announced ASIC Obelisk DCR1, apparently there will be a competitor.
At the moment, DCRasic has announced 2 models of miners. The first one is DCRasic Materia1 - offering a hasht of about 400 GHS (Blake-256) with a power consumption of about 275 watts and a price of $ 1099. The second model is DCRasic Materia1-turbo with a hash of about 3 THS, power consumption of 2100 watts and cost $ 7500.
At the moment, both models are under development and are not yet available for order. According to preliminary data, the start of sales is planned for the end of this month. However, the supply of finished products will not be earlier than 6 months, from the time the sale begins, subject to sufficient funding. It is possible that in 2018 other new products of the company will appear on sale.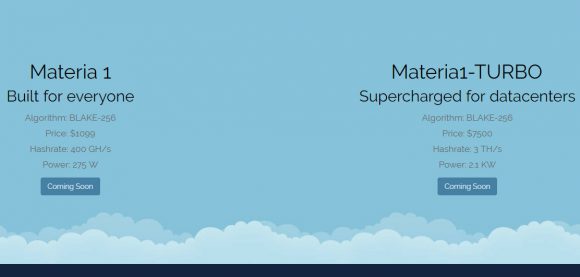 As with the Obelisk miners, we advise you to be cautious when purchasing these devices, since both companies have not yet delivered ASIC miners and apparently their products are still under development. Therefore, there is always a certain risk in the end not to get the finished product purchased, or to obtain a device that does not meet the manufacturer's specifications. In the world of crypto currency almost all projects have this or that share of risk, but if the risk pays off, you can make good money on it.