The new version of the software to monitor and manage miners: Awesome Miner 2.0
Details

Created: Monday, 10 October 2016 09:35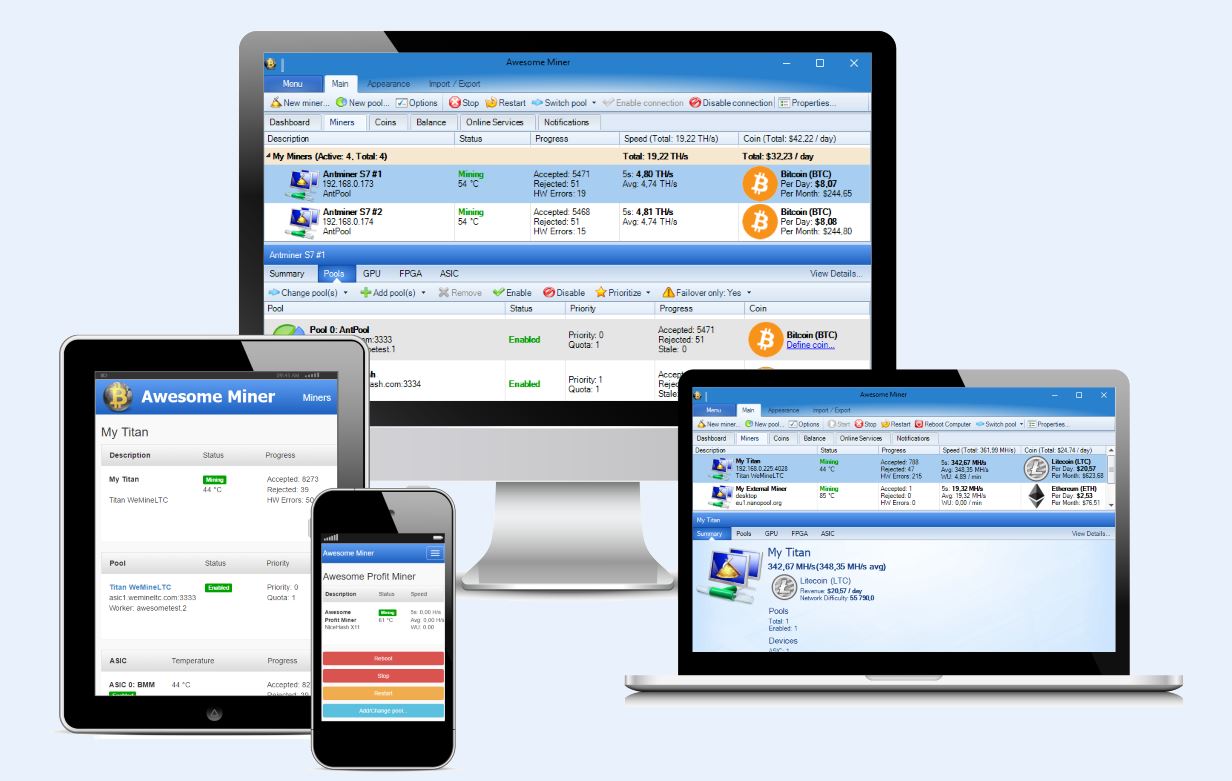 We would like to tell you about a great program for the monitoring and management of mining reegs miners, and ASIC: Awesome Miner 2.0. This program for Windows allows you to manage multiple reegs and monitor their work process. Awesome Miner 2.0 even has an automatic switching function, based on the profitability of a cryptocurrency. The program supports the following miners: cgminer, bfgminer, sgminer, ccMiner, CpuMiner-opt и Claymore's Dual Ethereum miner; It supports all popular algorithms of mining, such as: SHA-256, SHA-3, Scrypt, Scrypt Adaptive N, X11, X13, X15, Nist5, Groestl, NeoScrypt, Lyra2RE, Lyra2REv2, qubit, Quark, WhirlpoolX, Blake 2b, LBRY, Decred and Ethash. The most advanced version of the program is able to manage up to 5000 miners, from a single user interface.
The new version of Awesome Miner 2.0 Improved management of a large number of miners and added more options for integration with external applications. The new security features make it possible to manage your farm by multiple users. A new version of the API and scripting allow integration Awesome Miner 2.0 c lots of software. Please note that most of the opportunities provided by the program are available even in the free version, including switching support of mining on the basis of profitable. However, the free version is only for small farms (maximum of 2 mining rig or Asik miners). Paid version of the software allow you to increase the number of miners and adds some additional functionality.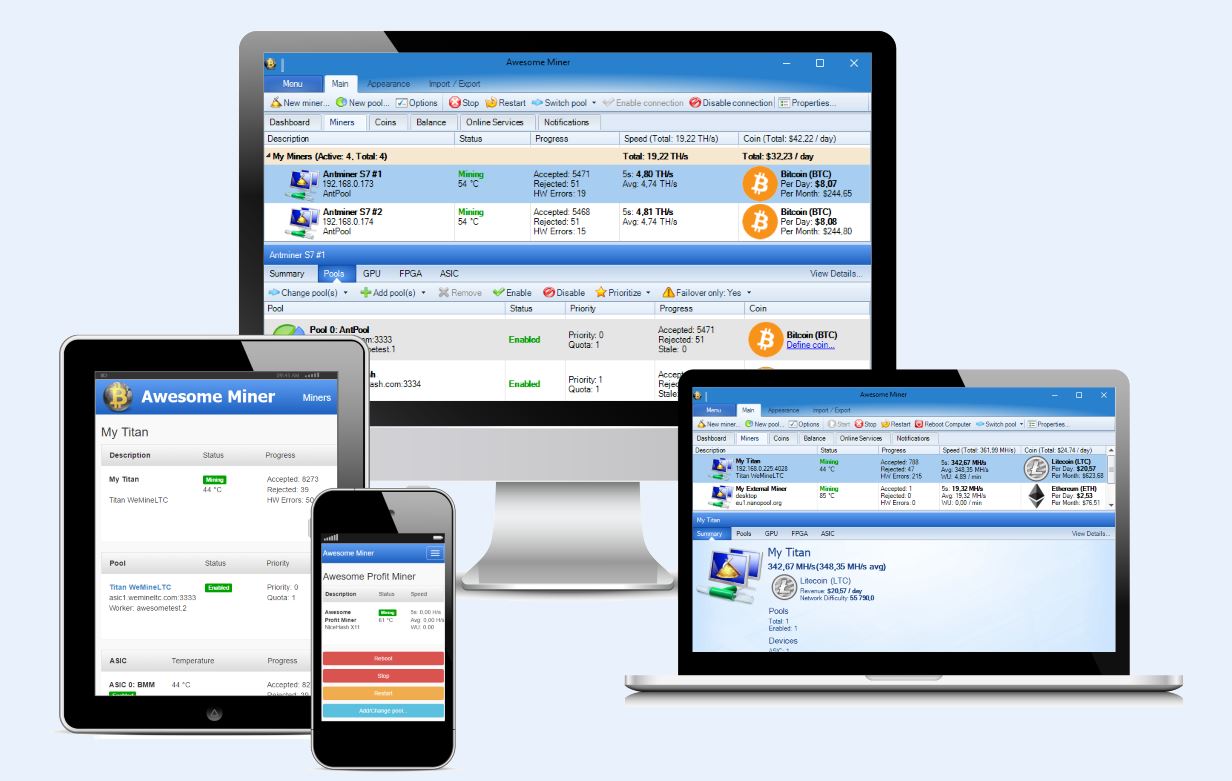 Key Features Awesome Miner 2.0:
Switching of mining on the basis of profitable cryptocurrency.
Reported issues on the Windows desktop.
Supporting various software for mining cryptocurrency.
Pool Management.
Supports GPU rigs and FPGA and ASIC miners.
Access via WEB and mobile devices.
Powerful API and the ability to create scripts.
Access to AntMiner ASIC over SSH.
Advanced security and access settings for different users and user groups.
Comfortable farm control panel.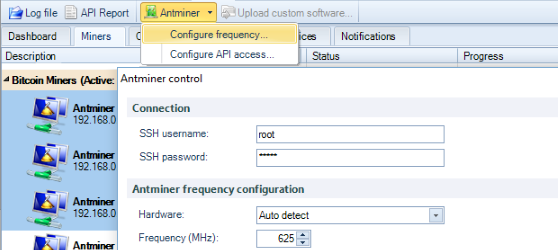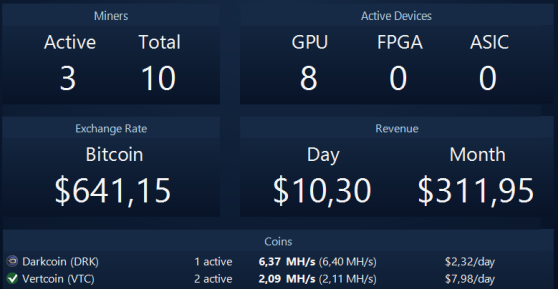 Software versions and their prices: