AMD Radeon 17.10.2 drivers add support for up to 12 GPUs for Windows10
Details

Created: Friday, 17 November 2017 09:59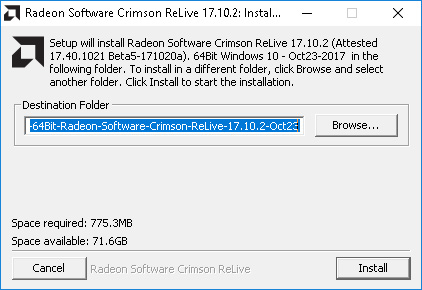 All new drivers, starting with AMD Radeon Software Crimson ReLive Edition 17.10.2 now support up to 12 GPUs on a single system running Windows 10. In addition, the new drivers now have the option GPU Workload.
The fact of the release of new drivers opens up new opportunities for the miners who want to use a large number of AMD's GPUs in one system (we recall that earlier it was not possible to run more than 8 GPU AMD on one mining rig for Windows 10). We very much hope that soon such an option will appear from NVidia, as AMD could seem that Windows10 can work with more than 8 GPUs at the same time.
GPU Workload is a new switch in the Radeon settings, which is located in the "Gaming" -> "Global settins"  section.

This option will allow you to switch optimization for games or for computing (including mining) for video cards of the RX500 and RX400 series.

Compute Support - Radeon software now supports calculations with the ability to install up to 12 GPUs from AMD on a single system running Windows 10. (For Radeon RX 500, RX 400 or RX Vega series video cards).
It is not yet known whether there will be any performance improvement when using the "GPU workload" parameter, for this some tests will be needed. For miners, support for up to 12 GPUs in one system sounds much more interesting, as several models of motherboards with support for installing more than 8 GPUs are already available on sale. Please note that this feature only supports AMD GPUs and only modern AMD Radeon RX models. In addition, the new driver should solve the problem of installing more than 4 GPU RX Vega. Again, these are only statements of developers, in the end we still need confirmation of this information in the form of testing this possibility in real conditions and on real mining rigs. If you have already tested this feature on your hardware, do not hesitate to tell us your results in the comments below.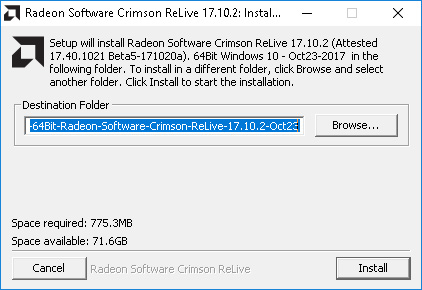 Note that when switching the AMD function GPU Workload can cause the system to hang, provided that you have the CrossFire mode set. Make sure that you have disabled CrossFire mode, before there is how to work with this function.
Recently, the network has information that the new driver has a lower performance in the mining for the RX400 / RX500 GPU compared to the older version of the driver for BlockChain calculations. So do not rush to update to the new driver if you are using RX400 or RX500 series cards for Ethereum or other crypts based on the Ethash algorithm, because of this, your hash may be reduced. In the near future, we still have to test a new deliver when working with AMD Radeon RX Vega, we hope that everything will be better there ...