WildRig Multi 0.10.8 new multi-miner for AMD video cards
Details

Created: Monday, 10 September 2018 02:48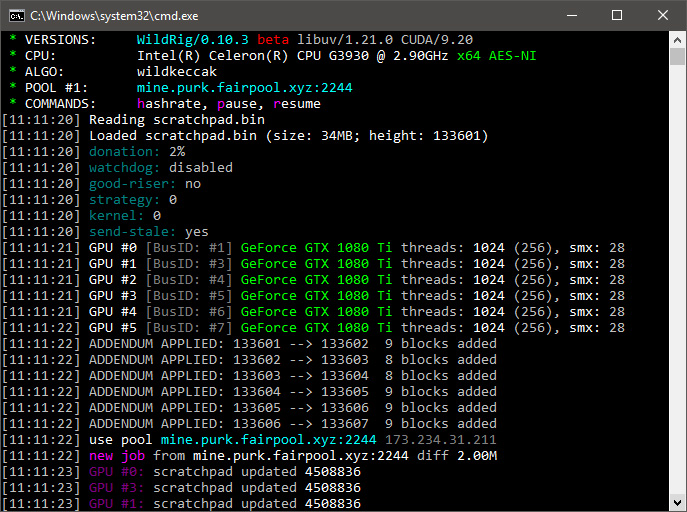 Earlier we already wrote about WildRig, which is supported by one of the following algorithms: Wild Keccak for mining the crypto currency Boloberry and PUK. On September 7, another miner with the similar name WildRig Multi came out. How can this development seem to be the same as the miner, but in fact it's a different software from the same. Wild Rig Multi support the algorithms Renesis, hmg1725 and sonoa. WildRig Multi video card version 0.10.8 supports only AMD graphics cards.
 Supported by miner video card:
Radeon R9 280/290
Radeon R9 380/390
Radeon R9 Fury
Radeon RX460 / 470/480
Radeon RX550 / 560/570/580
Radeon Vega56 / 64
Hashrayt video card Radeon RX460
Renesis -3900kH / s
hmg1725 - 1080kH / s
sonoa - 390kH / s
To improve the performance of video cards in mining, the author suggests using 2 streams of the command --opencl-threads
For older video cards, you also need to increase the worksize by setting the option --opencl-launch 256x256 instead of the standard 256x0.
Miner WildRig Multi is a private miner with a 2% commission, and the compiled versions.
Download the WildRig Multi Miner at the Bitcointalk forum.