Binance.com - became available purchase Bitcoin via Visa and Mastercard
Details

Created: Tuesday, 05 February 2019 05:01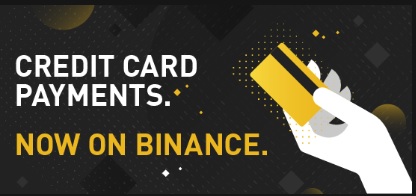 Buying cryptocurrencies, including Bitcoin, is still quite a dangerous, due to the large number of fraudsters, therefore, to exchange yuan, dollars or euros for cryptocurrency, looking first for a reliable exchanger, and then look at the exchange rate. Many popular exchangers, who have already managed to make a name for themselves, use this state of affairs and carry out exchange operations with a significant margin, sometimes reaching 10-20% of the market price of cryptocurrency. To reduce the costs of such operations, crypto enthusiasts use cryptocurrency exchanges with the possibility of entering or withdrawing fiat money. Recently, the service of buying Bitcoin using Visa bank cards, MasterCard began to provide the largest cryptoexchange Binance.com.
The exchange itself does not have accounts in yuan, dollars, euros or rubles, so the service of buying Bitcoins is done with the help of a third-party company Simplex. The commission for the BTC purchase transaction is 3.5%, and the transfer of the purchased bitcoins to your exchange account passes within 30 minutes.
Unfortunately, the reverse process, i.e. withdrawal of cryptocurrency on credit cards from the Binance stock exchange is currently not available.
However, even with such limited functionality, the ability to make a safe and fast deposit on one of the largest and most reliable cryptocurrency exchanges in the world, and with the lowest possible commissions, can be called a unique offer at the current stage development of cryptocurrency.