Stakingrewards.com - POS cryptocurrency rating service
Details

Created: Monday, 24 June 2019 05:44

Stakingrewards.com is an analogue of the well-known service Coinmarketcap, but the capitalization here is considered only for cryptocurrencies with POS mining or masternods with a corresponding improvement in functionality, since in addition to the capitalization of POS cryptocurrency, a rating of POS mining profitability, cryptocurrency reliability and minimum stack cost for the start of Proof-of-Stake mining is compiled. Now the rating is maintained for more than 50 cryptovalues ​​with the ability to sort into pure POS currencies and currencies with the ability to launch masternods. On the site Stakingrewards.com you can find the capitalization of POS cryptocurrency and their share of the capitalization of the entire cryptographic market, thus you can follow the popularization of POS mining.
Another useful tool is a list of services that work with POS cryptocurrencies, which can be divided into Staking pools and hosting services for quick and easy masternodes raising for a particular cryptocurrency.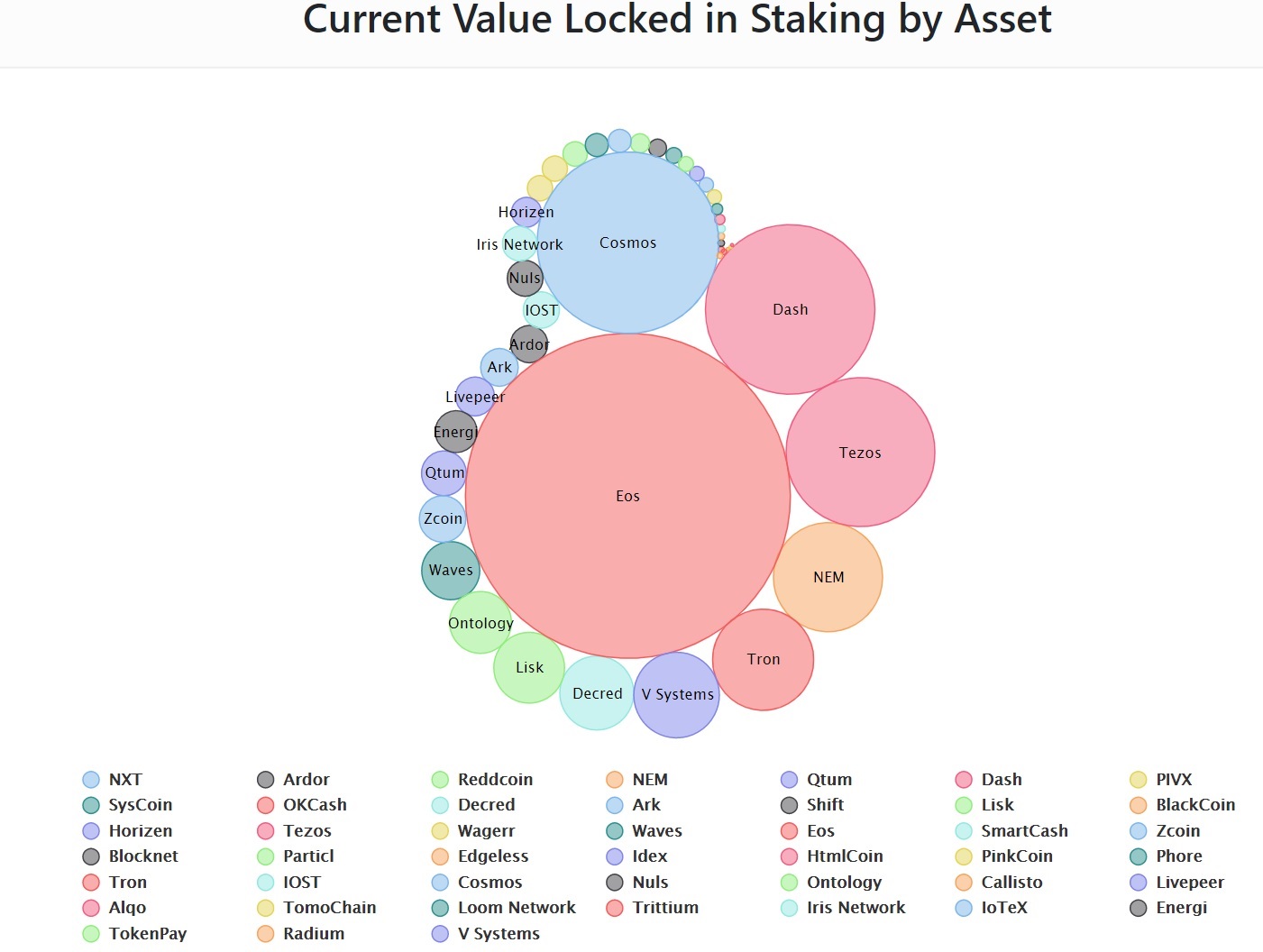 This service will be useful for those who are  planning to engage in POS mining cryptocurrency and for those who already invest in POS currencies.