FTX.com is a large crypto exchange with low commissions, plus 5% discount on trading commission when you sign up
Details

Created: Wednesday, 25 August 2021 04:53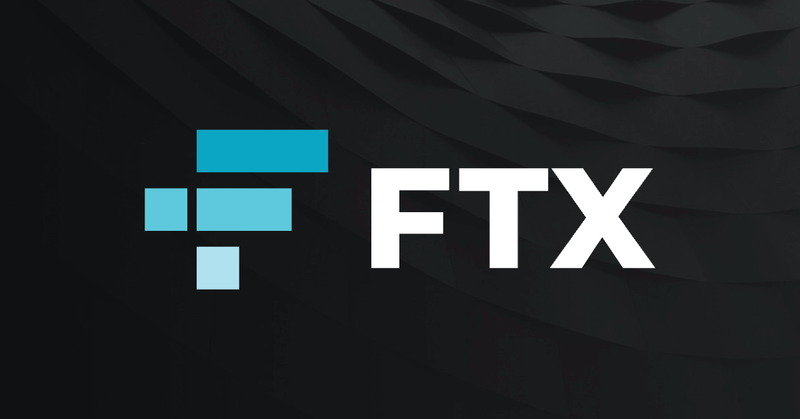 Cryptocurrency exchange FTX.com launched in May 2019, which has not stopped it from becoming one of the most popular and sought-after crypto exchanges in the world today. FTX.com was originally positioned as a futures crypto exchange with the ability to trade leveraged futures and a variety of crypto assets, not just the popular Bitcoin and Ethereum. Today, FTX.com is not only derivatives, but also spot trading, company stock trading, bitcoin hash futures, bitcoin volatility contracts (MOVE), and also has its own OTC OTC platform for large transactions to reduce market impact. Another important point, thanks to which the exchange gained its popularity - is the low trading commission. For example, the base commission after registration is 0.02%/0.07%, which is 5 times lower than the trading commissions on Binance, where the base commission is 0.1%/0.1%.
The amount of trading commissions on the exchange FTX.com can be reduced in 4 ways:
Registration through our referral link gives you a 5% discount on trading commissions
Reduced commissions for trading volume and getting VIP level
За объем торгов существует 6 уровней уменьшения комиссии:

If the trading volume is more than 25 million dollars (level 5), the commission of the maker is equal to zero. The trading volume is counted as a total on the futures and spot markets.
To become an FTX.com VIP client, you need to trade at least 0.5% of the exchange turnover or own FTT tokens worth $2.5 million.
There are 3 levels of VIP program.

In addition to the reduction of trading commissions, the VIP status for clients of the FTX exchange provides the following benefits:
1) Support of a personal manager
2) Flexible API restrictions
3) Direct communication with senior developer on API related issues
4) Ability to influence products that FTX runs
5) Personalized FTX VIP Match and VIP access to in-person meetings
Reduced commission for stacking FTT token

FTT token stacking (storage) fee reduction is a unique feature that is not available on other major exchanges. By stacking FTT tokens worth 100USD you can already get a 3% discount on your trading commission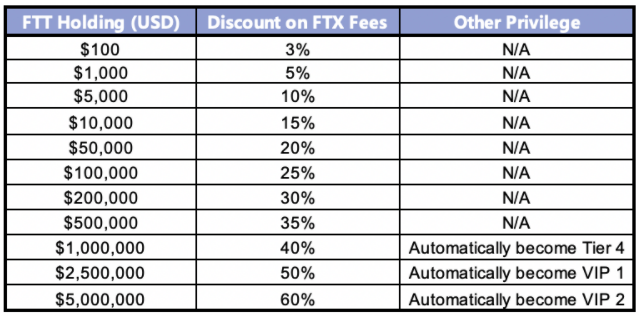 For liquidity creators there is its own VIP program in which they can receive a negative percentage for their transactions, ie exchange on the contrary will pay for each transaction, if you fulfill the following conditions.

The low base fee plus a variety of options to reduce it through trades and FTT purchases make FTX.com a profitable trading platform for cryptocurrencies, tokens, futures and stocks for large or active traders.
In addition to low trading commissions, FTX.com has the following advantages:

Hourly funding
Insurance
Deep Liquidity
Liquidation fund
Over-the-counter cryptocurrency exchange
Unlimited withdrawal
Withdrawals and deposits in fiat currencies: USD, EUR, AUD, CAD, GBP
Leverage up to 101x
Fast conversion of cryptocurrencies to Stablecoins
Advanced support 
 Registration and Verification on the exchange FTX.com
Registration on the exchange FTX.com standard by e-mail. Registration through our referral link gives you a permanent 5% discount on trading commissions.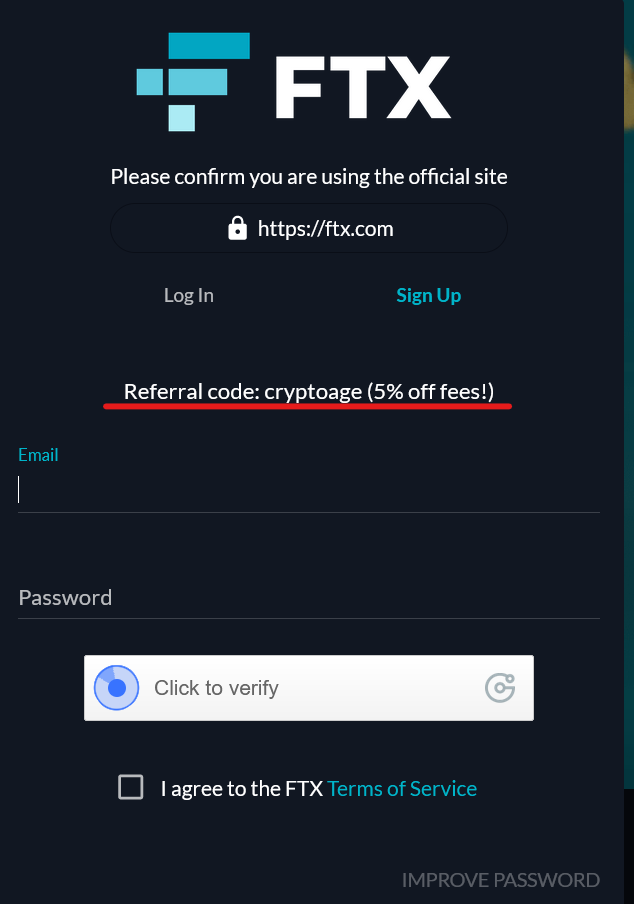 After you specify your email and password, you will need to confirm your email by clicking on a special link in the response message from FTX.com
That you could use all services of exchange FTX.com need to pass verification or KYC.
Verification at the exchange FTX.com two-level. Basic with phone confirmation and full with sending documents.
For verification, go to your account settings and choose the menu Identity Verification
To be able to make deposits and withdrawals of cryptocurrency for 2000 USD per day it is enough to pass only the first level of verification.
To do it, you need to click on the Enable Trading and Deposits button, choose an individual and specify your name, date of birth and confirm your phone number with a code in SMS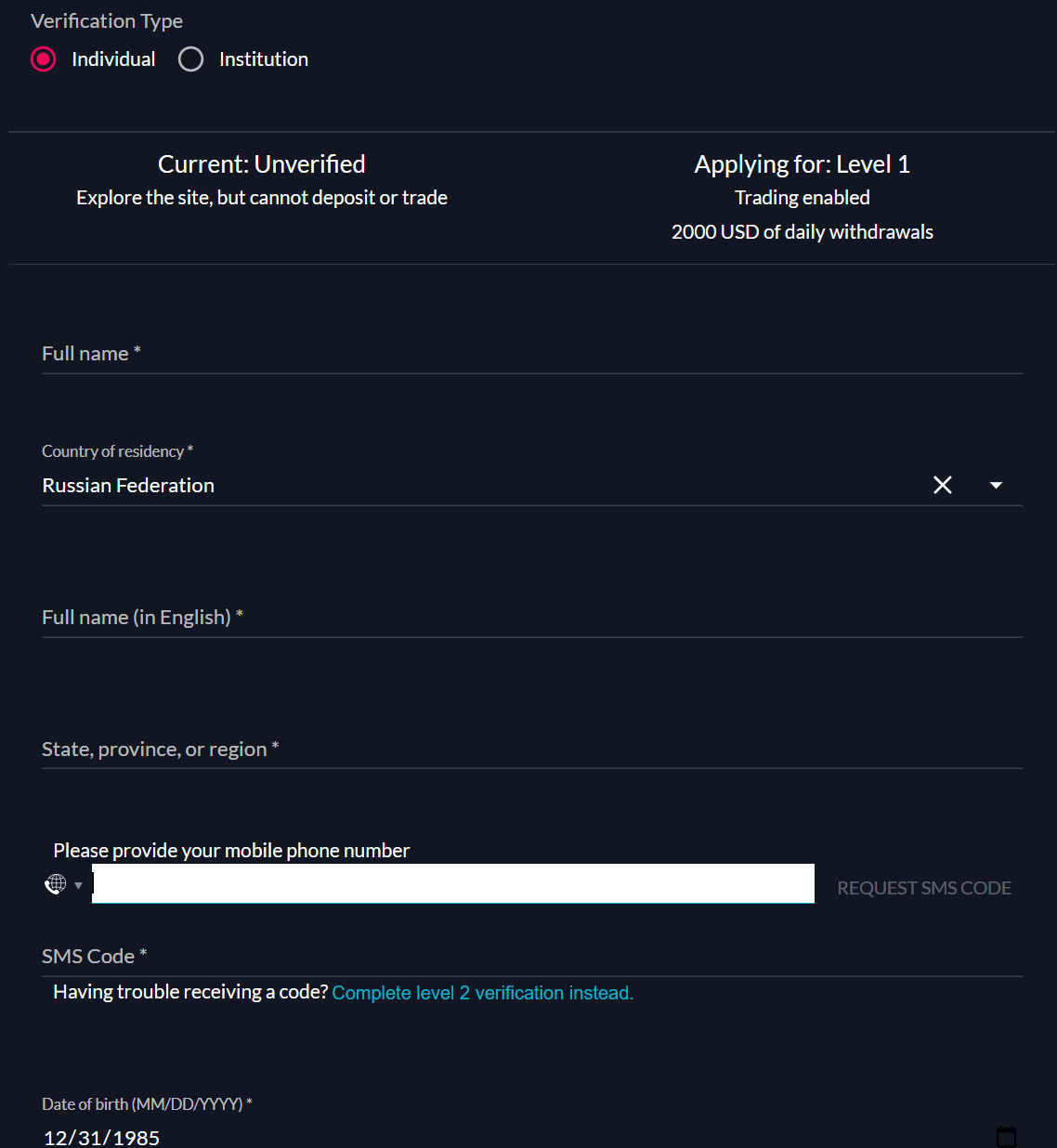 To get unlimited deposit and withdrawal of cryptocurrency and fiat currency you need to pass the second level of KYC verification. For this you need to send a photo of your ID document, take a selfie with your passport and take a photo of your utility bill, confirming your residential address.
Full range of services of FTX.com exchange will be available to you immediately after the 1st level verification, but with a daily withdrawal limit of 2000USD.
Available markets FTX.com
FTX.com has a total of 7 markets: Futures, Spot, Equities, Leveraged Tokens, Volatility, Prediction, and Fiat

Let's talk briefly about each area of FTX.com
Futures - FTX offers standard quarterly and open-ended futures on all popular cryptocurrency assets, as well as futures on various cryptocurrency indexes. For example, the ALT index includes price changes for 10 altcoins at once: ETH, EOS, BCH, BNB, LTC, XRP, TRX, DOT, LINK and ADA. That is, with the ALT index futures, you buy 10 popular cryptocurrencies at once in one transaction.
The MID index consists of 24 mid-cap cryptocurrencies
The Shit index consists of 50 different low-cap cryptocurrencies.
And if you want to buy but don't know which one, index futures ALT, MID and SHIT will be a great opportunity to earn with different degrees of risk.
Similar to regular cryptocurrencies, FTX has an index for DEFI tokens, called similarly DEFI. It includes 25 different decentralized tokens: KNC, MKR, ZRX, REN, REP, SNX, COMP, TOMO, RUNE, CRV, DOT, LINK, MTA, SOL, CREAM, BAND, SRM, SUSHI, SWRV, AVAX, YFI, UNI, WNXM, AAVE, BAL
Another interesting index is called EXCH - this index consists of exchange-traded cryptocurrencies (each major exchange has its own cryptocurrency): BNB, HT, OKB, LEO, FTT
DRAGON futures is made of 9 popular Chinese cryptocurrencies: BTM, IOST, NEO, NULS, ONT, TUM, TRX, VET and ARPA.
Futures PRIV is assembled from cryptocurrencies with higher privacy: BEAM, DCR, GRIN, KMD, XMR, XVG, XZC, ZEC and ZEN
FTX spot market is not a specialty of this exchange, so spot market on FTX.com is the same as everywhere else. Here you will be able to make trades on popular trading pairs to BTC, USDT, USD, EUR, TRYB, BRZ
Stocks- in the stocks section you can find futures on shares traded on the stock market, but here we are trading not the shares themselves, but their tokens, issued in the ERC-20 network. The tokens for the shares are equal to the price of the real shares, traded on the classical exchanges. You will also find stock futures contracts here: Apple, Google, Amazon, Tesla, Alibaba, AMD, Nvidia and others.
Leveraged tokens are specialized tokens issued in the Ethereum ERC-20 network, which correlate to the price of more than 30 different cryptocurrencies, but with different ratios from minus 0.5 to plus 3. That is, the price formation for leveraged tokens is similar to margin trading in familiar markets.
Volatility is a unique offering from FTX.com. It is a MOVE contract for Bitcoin price changes. It is similar to a futures contract, with the difference that the expiration price depends on the change in the price of the asset. That is, with a long position, you will earn more, the more the price has changed over a certain period of time. With a short position, on the contrary, the less the price change, the more your profit. This section also contains volatility tokens BVOL and options.
Prediction are special tokens, issued in the ERC-20 network, the price of which is linked to real events. For example, the TRUMP2024 token will be worth 1USD in 2024 if Donald Trump wins the US elections and $0 USD if he loses. Similar to sports betting.
FIAT - spot and futures trading in fiat currencies and USDT.
Conclusion: Crypto exchange FTX.com will suit first of all professional and active traders, because in addition to low commissions they will be able to work with finances and transactions at the level of professional solutions for NYSE, NASDAG, JPX, SSE, LSE. The unique offers for clients in the form of different futures indexes and contracts on Bitcoin price volatility should also be noted. With the help of which it is possible to insure the risks of trading on the classic spot and futures markets.