μTorrent 3.5.5 - distribute torrents and earn Bittorent (BTT) cryptocurrency
Details

Created: Thursday, 11 July 2019 02:26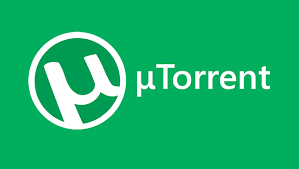 μTorrent is a popular torrent client for downloading and distributing torrents with movies, music, books, etc. But I think it makes no sense to tell in detail what torrents are, since most  use this service on an ongoing basis. With the advent of the μTorrent version 3.5.5 beta client, there is a unique opportunity not only to sit distribute, but also to earn money on it. Because μTorrent now has Bittorrent (BTT) cryptowallet built in, which automatically replenishes if you permanently sit torrent distribution.
In μTorrent, this feature is called Bittorrent Speed. According to the developers, using Bittorent Speed, you can download torrents several times faster than using the standard torrent client, but at the same time Bittorrent cryptocurrency will be spent. To test this feature in each newly installed client, there are already 10 BTT on balance. BTT can be earned by distributing torrents, i.e. cryptocurrency from the account of the downloading client goes to the account of the distributor. Accordingly, the more you distribute torrents, the more BTT you receive. In principle, this process can also be called cryptocurrency mining, but not at the expense of video cards, but at the expense of HDD, SSD and the width of the Internet channel.
For those who want to use torrent clients with the Bittorrent speed feature, for downloading on an ongoing basis, you will need to buy Bittorrent cryptocurrency on cryptomarket like Binance or Bitforex
In the world of cryptocurrency, there have already been similar attempts to create mining on HDD: Storj, SIA, BURST, but all of them have not received wide distribution.
In contrast, the Bittorrent project has every chance of becoming popular, since Torrent clients of Bittorent and μTorrent are already used by more than 100 million people, especially since now the received reward for seeding also has a material meaning.
You can download the μTorrent client with a built-in Bittorrent cryptowallet via this link.