Which version of ccMiner use with your graphics card Nvidia?
Details

Created: Thursday, 11 June 2015 12:23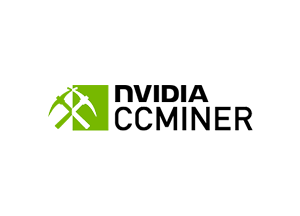 Guidance for those owners of video cards Nvidia, who do not know which version ccMiner better to use a specific graphics card from Nvidia. Recommended software of mining depends on the version Direct compute, which is supported by your video card. Below is a detailed table with a list of recommended video cards and miners,. Keep in mind that the list of video cards includes not only games, but also professional graphics. The minimum requirements for using of mining cryptocurrency video cards Nvidia - is to support Direct compute 2.0. If your card does not support even the outdated version 2.0, the Maini on it is not possible. In addition to the video card of mining Compute 2.0 you will need a special build for this particular version, as often in recent versions of miners Compute 2.0 support is available.
List of graphics cards and recommended software for of mining:
| Compute version: | Architecture: | Chips: | GPUs: | Recommended miner: |
| --- | --- | --- | --- | --- |
| Compute 2.0 | FERMI | GF100, GF110 | GeForce GTX 590, GeForce GTX 580, GeForce GTX 570, GeForce GTX 480, GeForce GTX 470, GeForce GTX 465, GeForce GTX 480M, Quadro 6000, Quadro 5000, Quadro 4000, Quadro 4000 for Mac, Quadro Plex 7000, Quadro 5010M, Quadro 5000M, Tesla C2075, Tesla C2050/C2070, Tesla M2050/M2070/M2075/M2090 | ccMiner KBomba Compute 2.0 GPUs |
| Compute 2.1 | FERMI | GF104, GF106, GF108, GF114, GF116, GF119 | GeForce GTX 560 Ti, GeForce GTX 550 Ti, GeForce GTX 460, GeForce GTS 450, GeForce GTS 450, GeForce GT 640 (GDDR3), GeForce GT 630, GeForce GT 620, GeForce GT 610, GeForce GT 520, GeForce GT 440, GeForce GT 440, GeForce GT 430, GeForce GT 430, GeForce GTX 675M, GeForce GTX 670M, GeForce GT 635M, GeForce GT 630M, GeForce GT 625M, GeForce GT 720M, GeForce GT 620M, GeForce 710M, GeForce 610M, GeForce GTX 580M, GeForce GTX 570M, GeForce GTX 560M, GeForce GT 555M, GeForce GT 550M, GeForce GT 540M, GeForce GT 525M, GeForce GT 520MX, GeForce GT 520M, GeForce GTX 485M, GeForce GTX 470M, GeForce GTX 460M, GeForce GT 445M, GeForce GT 435M, GeForce GT 420M, GeForce GT 415M, GeForce 710M, GeForce 410M, Quadro 2000, Quadro 2000D, Quadro 600, Quadro 410, Quadro 4000M, Quadro 3000M, Quadro 2000M, Quadro 1000M, NVS 5400M, NVS 5200M, NVS 4200M | ccMiner KBomba Compute 2.0 GPUs |
| Compute 3.0 | KEPLER | GK104, GK104, GK107 | GeForce GTX 770, GeForce GTX 760, GeForce GT 740, GeForce GTX 690, GeForce GTX 680, GeForce GTX 670, GeForce GTX 660 Ti, GeForce GTX 660, GeForce GTX 650 Ti BOOST, GeForce GTX 650 Ti, GeForce GTX 650, GeForce GTX 780M, GeForce GTX 770M, GeForce GTX 765M, GeForce GTX 760M, GeForce GTX 680MX, GeForce GTX 680M, GeForce GTX 675MX, GeForce GTX 670MX, GeForce GTX 660M, GeForce GT 750M, GeForce GT 650M, GeForce GT 745M, GeForce GT 645M, GeForce GT 740M, GeForce GT 730M, GeForce GT 640M, GeForce GT 640M LE, GeForce GT 735M, GeForce GT 730M, Quadro K5000, Quadro K4000, Quadro K2000, Quadro K2000D, Quadro K600, Quadro K500M, Tesla K10 | ccMiner tpruvot Compute 3.0-5.2 GPUs |
| Compute 3.5 | KEPLER | GK110, GK208 | GeForce GTX TITAN Z, GeForce GTX TITAN Black, GeForce GTX TITAN, GeForce GTX 780 Ti, GeForce GTX 780, GeForce GT 640 (GDDR5), GeForce GT 630 v2, Quadro K6000, Tesla K40, Tesla K20x, Tesla K20 | ccMiner tpruvot Compute 3.0-5.2 GPUs |
| Compute 5.0 | MAXWELL | GM107, GM108 | GeForce GTX 750 Ti, GeForce GTX 750, GeForce GTX 860M, GeForce GTX 850M, GeForce 845M, GeForce 840M, GeForce 830M, GeForce GTX 960M, GeForce GTX 950M, GeForce 940M, GeForce 930M, Quadro K2200, Quadro K1200, Quadro K620, Quadro K620M | ccMiner SP-mod Compute 5.0-5.2 GPUs |
| Compute 5.2 | MAXWELL | GM200, GM204, GM206 | GeForce GTX 960, GeForce GTX 970, GeForce GTX 980, GeForce GTX 980 Ti, GeForce GTX Titan, GeForce GTX 980M, GeForce GTX 970M, GeForce GTX 965M, Quadro M6000 | ccMiner SP-mod Compute 5.0-5.2 GPUs |
*Version miners are relevant to the date of publication of the material 11.06.2015