Litecoin price broke the mark of $ 8
Details

Created: Sunday, 12 July 2015 08:16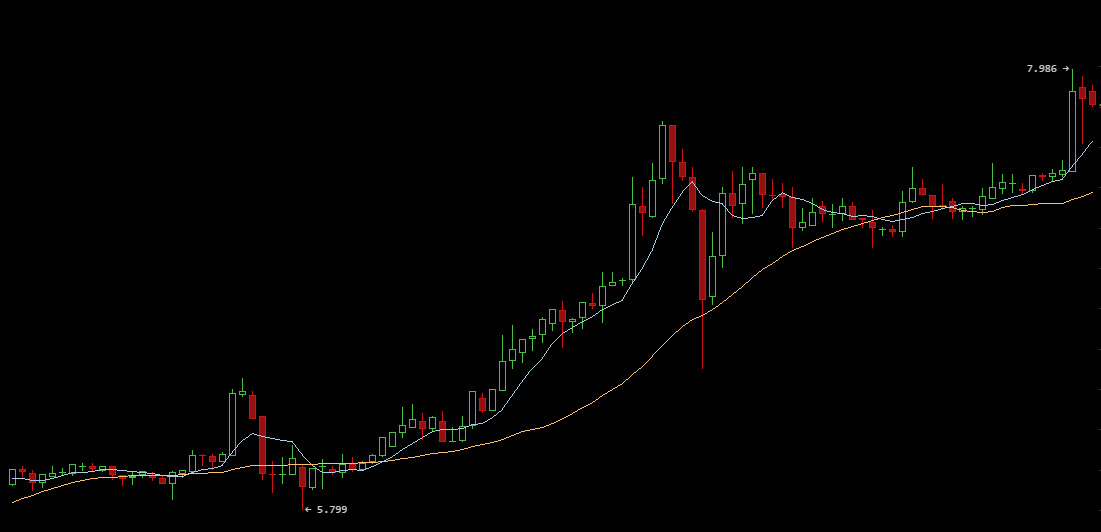 Exchange rate Litecoin (LTC) has recently been able to beat the mark of $ 8 per 1 LTC, which caused a strong increase in the volume of trading in this cryptocurrency on all exchanges.
 Some believe that the pampas called high load on Blockchain Bitcoin transactions and a slowdown in the rate of the most famous cryptocurrency BTC. Others believe it is another Pampa, conspiracy caused the big traders and & nbsp; holders cryptocurrency LTC. Another reason could be imminent halving awards for LTC unit that proizoydkt late August 2015.
Regardless of the cause of the appreciation Laytkoin jump has caused an increase in demand for equipment SCRYPT ASIC & nbsp; and cloud services with support of mining this algorithm. In any case, the increase in the cost of Litecoin and increase trading volumes have a positive impact on infrastructure and cryptocurrency Litecoin in particular. Especially given the stagnation in the last few months.