MineGate - another cloud mining service (HYIP) on the HashOcean engine
Details

Created: Tuesday, 13 September 2016 10:02

We present our new HYIP with descriptions of the cloud of mining MineGate the popular and many well-known script from HashOcean. HYIP characterizes high for such projects yield (by 2% per day or more, depending on the quantity purchased hashrate), intuitive and easy-to-use interface, private office, especially for those who have already worked with HashOcean and similar projects, as well as a bonus for registration 50 GHS.
After registration you will see on the balance of your account GHS hashrate promised 50 that you will be repaid at a rate of 3 cents per day (0.0000555 BTC). Withdrawal is available in automatic mode and is offered daily, as long as you type to display the minimum amount of 0.005 BTC. Or perhaps the accumulation of funds in the account balance for further Reinvest. For registered users in the Settings section have the ability to customize the newsletter on the e-mail when certain events occur: receive payment, profit, a bonus for the affiliate program or change the password.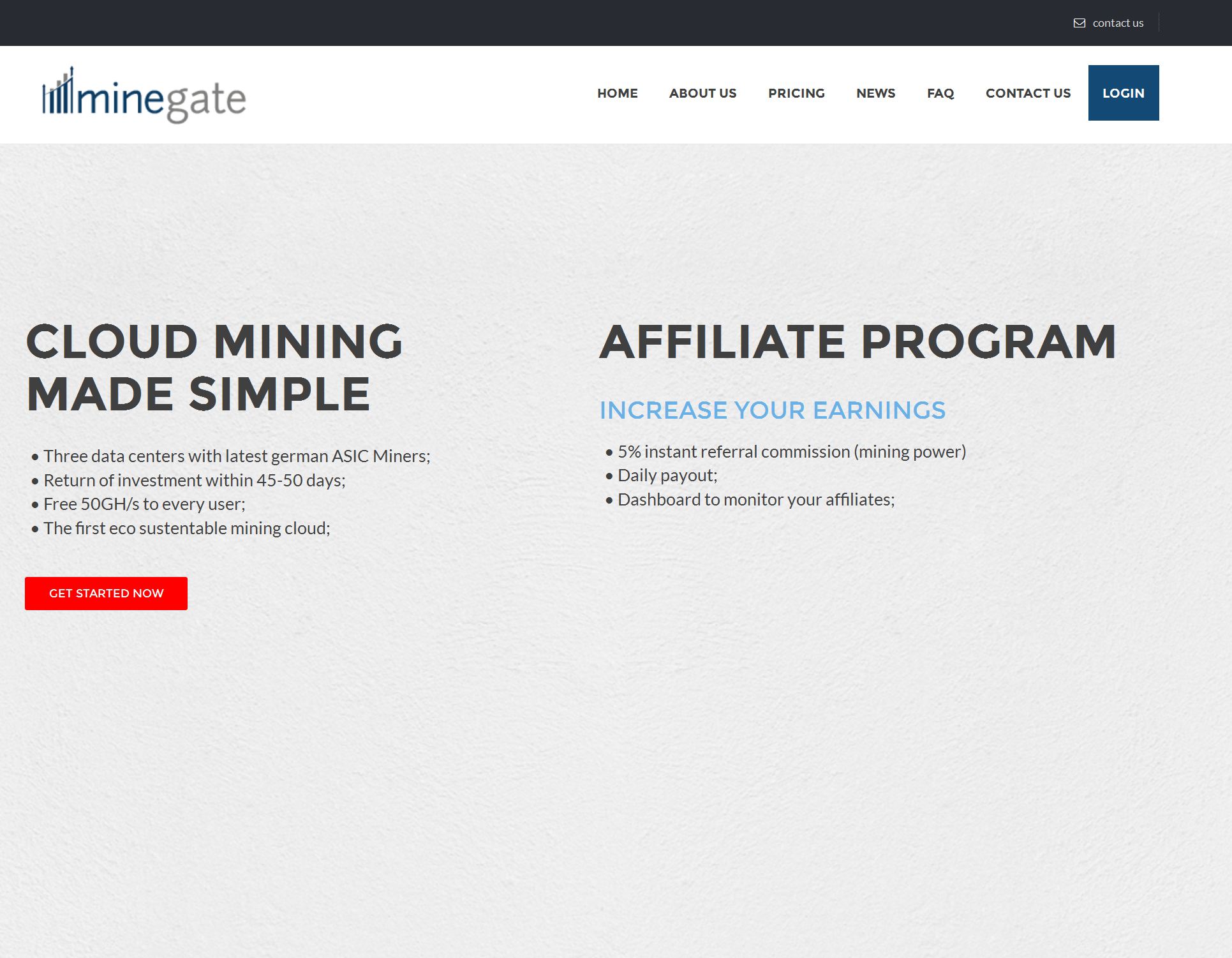 Affiliate program standard for similar projects: 5% of your referrals purchases credited to your account in the form hashrate. on hashrate prices depend on the number of purchased GHS. According to legend, the company, they have 3 data center in Germany. The project site is only available in English, runs quickly, with no lag or delay.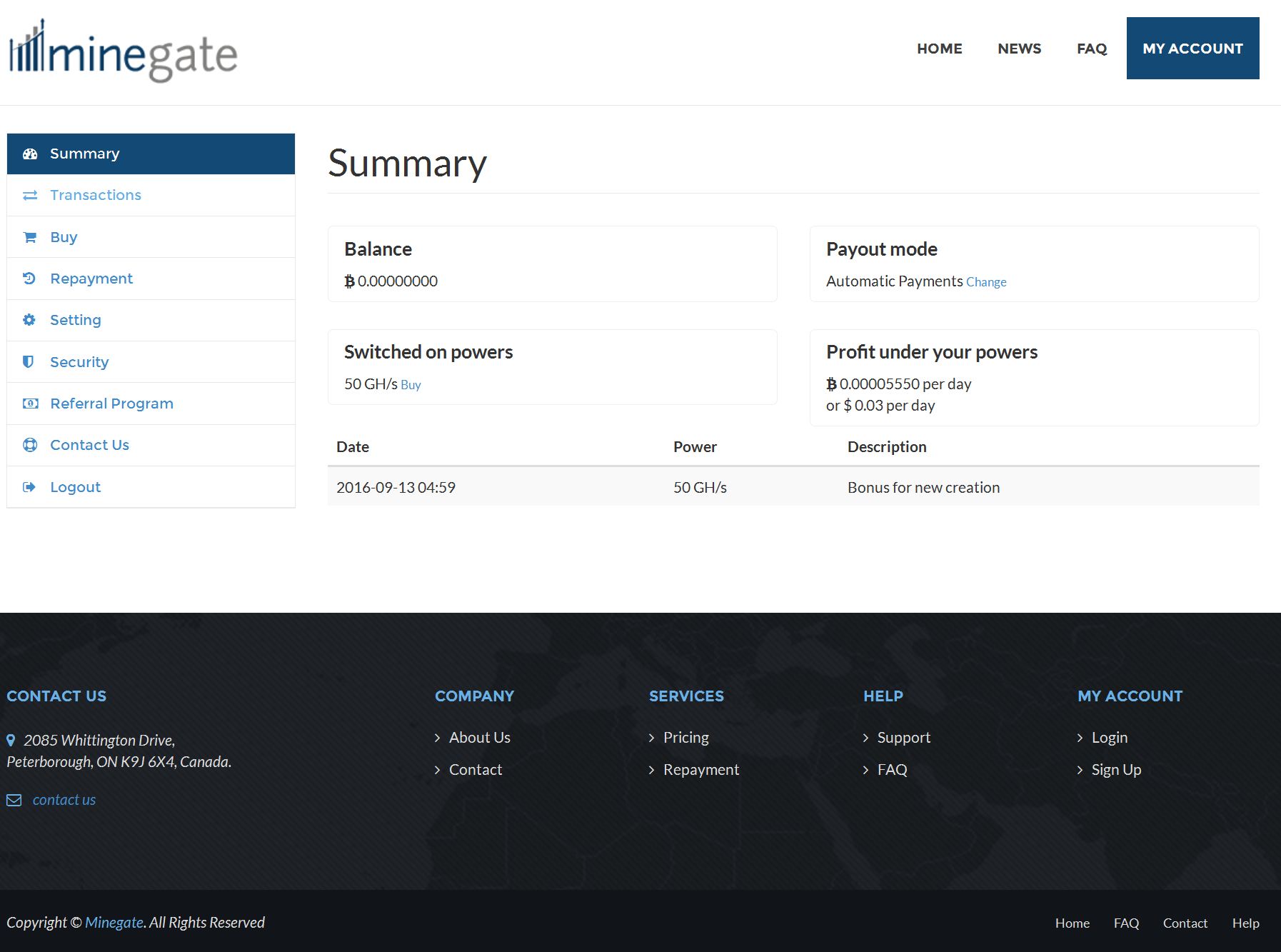 Hashrate cost on MineGate:
| Hashrate | Cost for 1 GHS |
| --- | --- |
| from 50 GHS | $0.08 |
| from 1 200 GHS | $0.07 |
| from 7 200 GHS | $0.06 |
| from 14 000 GHS | $0.05 |
With regard to the registration process, then everything is intuitive and we will not dwell on it attention. To purchase hashrate need to generate the Buy section Bitcoin address for your deposit, as shown in the figure below. Then select the number of purchased hashrate and send a specified amount of funds generated for the address of your deposit. You can also buy hashrate to balance your internal account.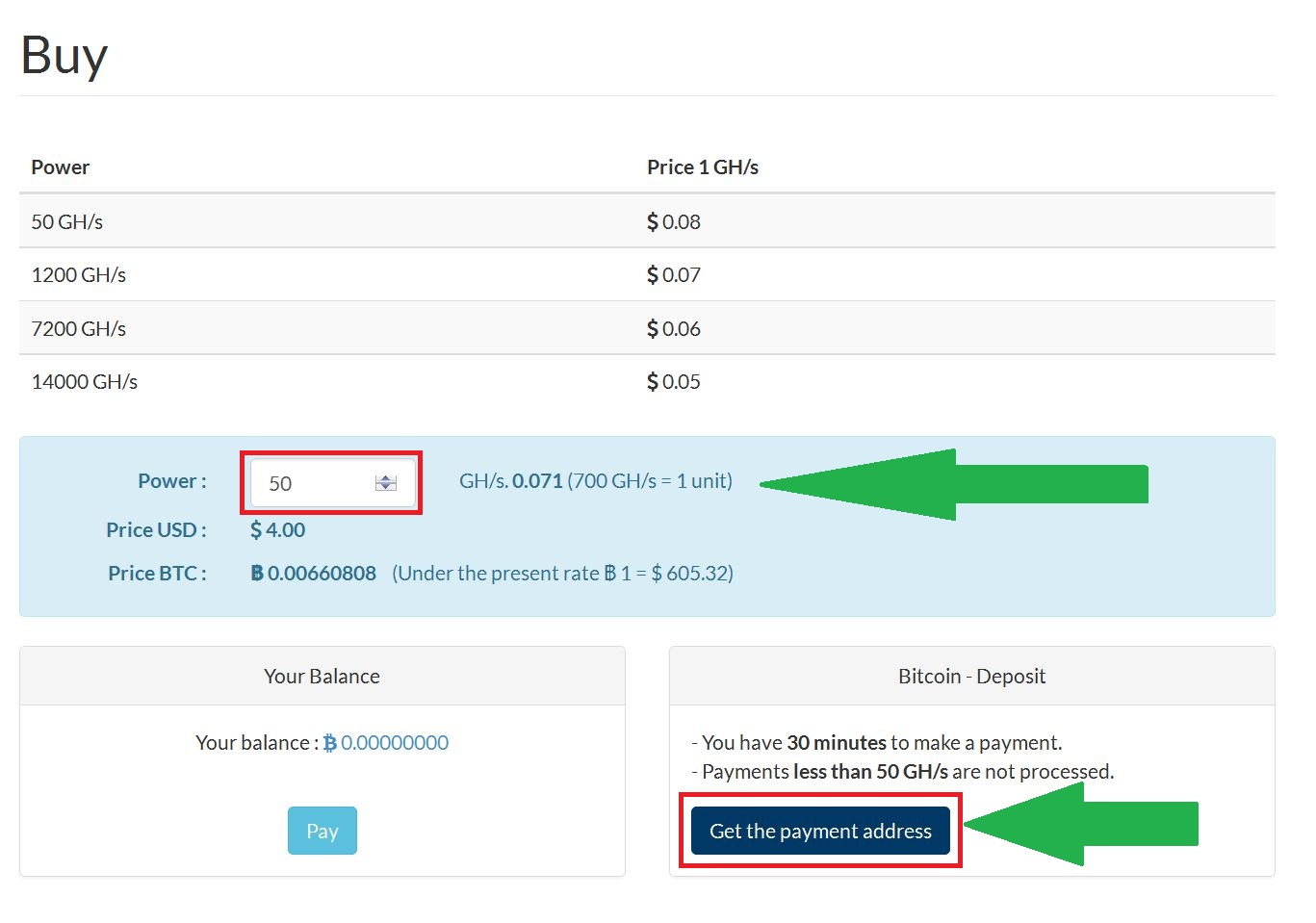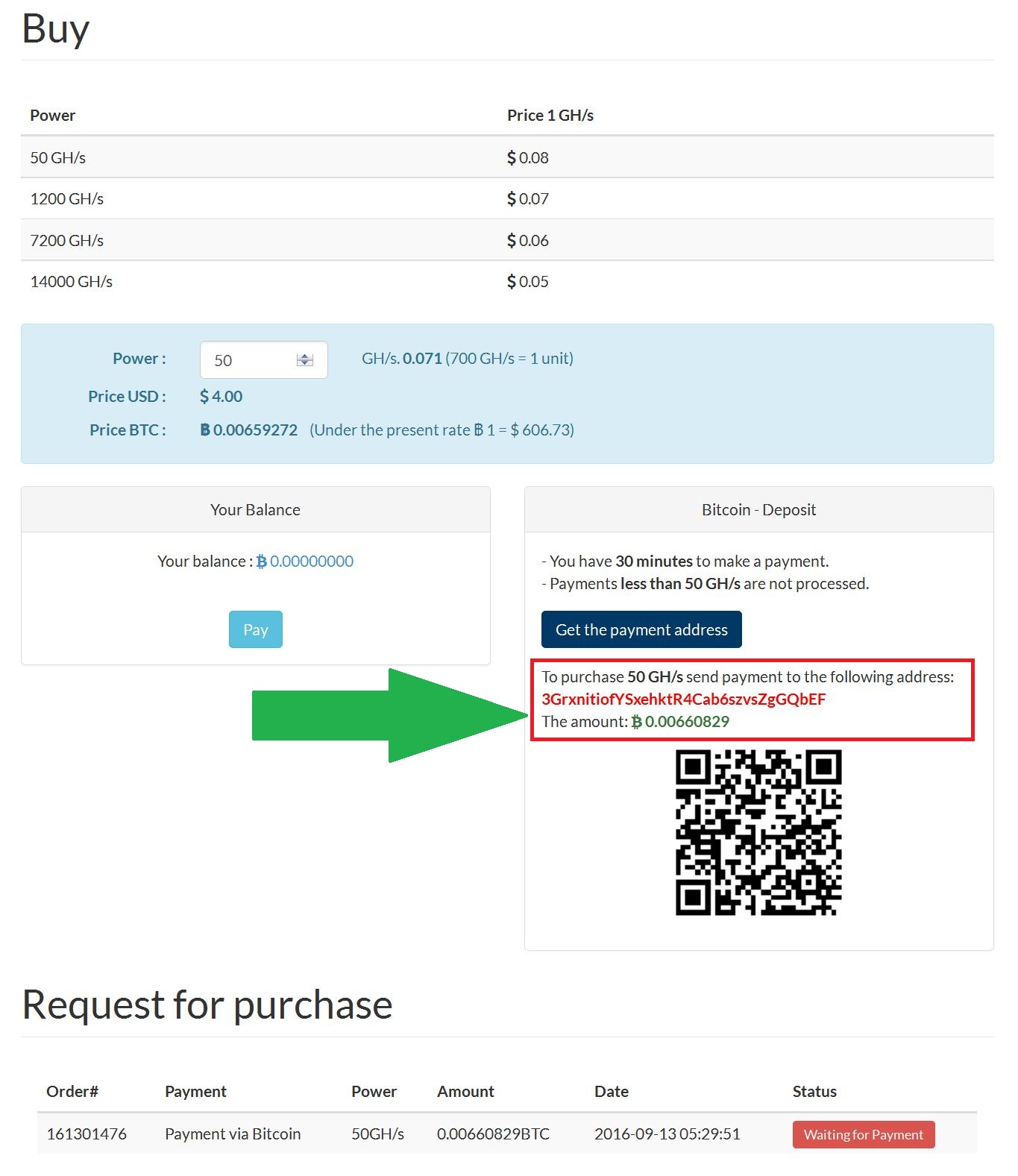 Register on MineGate and obtain 50 GHS bonus An other cloud mining services