New NebuTech BTMiner 9.0 for Bytom (BTM) mining with better performance
Details

Created: Thursday, 30 August 2018 04:31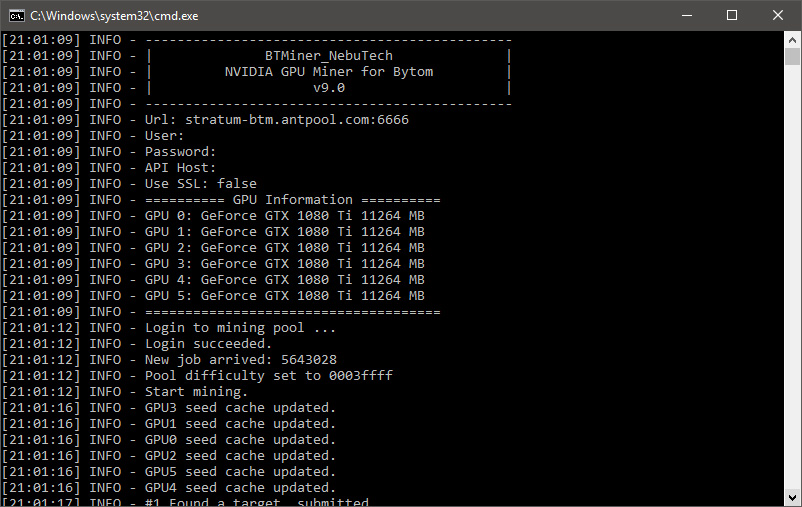 The next update for the NebuTech BTMiner Miner, which provides a significant increase in production productivity for Bytom (BTM). The Bytom mining subsidiary increased by about 30% compared to the previous version NebuTech BTMiner 8.0, which came out at the beginning of this month.
This is a very significant improvement in performance, in addition, the stability of the program was significantly improved, so if you are mining Bytom with NVIDIA graphics cards, then be sure to upgrade to the new version of NebuTech BTMiner 9.0.
Recall that NebuTech BTMiner has a closed source code, is designed to work with Nvidia graphics cards and has a built-in 3% developer commission.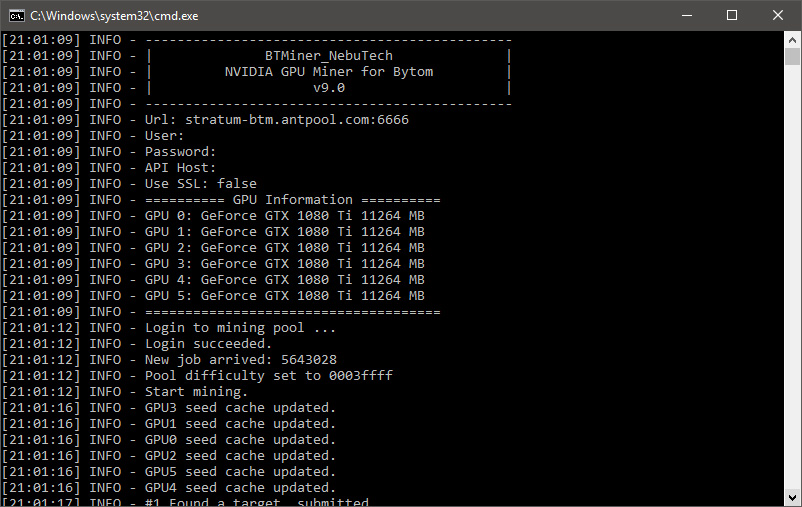 Download the last version of NebuTech BTMiner 9.0 for Windows or Linux