Cryptocurrency Beam - available miners, pools, calculators and exchanges
Details

Created: Friday, 25 January 2019 04:48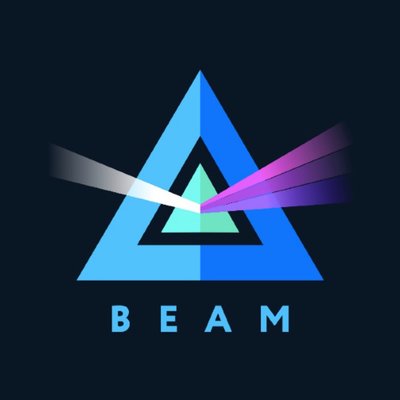 Against the background of universal madness with cryptocurrency GRIN, the recently launched mainnet cryptocurrency Beam remained a bit in the shadow. For mining the Beam uses a modified Equihash algorithm (150_5). Because of the much lesser fame, popular mining calculators have not yet added this currency, so some difficulties may arise in calculating the profitability of mining Beam. Running a little ahead, that now the mining Beam is on income at the level of GRIN or even slightly higher.
The following miners are suitable for mining:
Hashrate of video cards on the algorithm Equihash 150/5
R9 280X - 8 Sol/s
RX570 - 11 Sol/s
RX580 - 12 Sol/s
GTX1060 3Gb - 10 Sol/s
GTX1060 6Gb - 12 sol/s
GTX1070 - 21 Sol/s
GTX1080ti - 30 Sol/s
For mining BEAM, only video cards with 4GB 3Gb or more of video memory are suitable.
Of the existing Beam pools there is a fairly large selection:
As we have already reported that you will not find the BEAM mining calculator in popular services, so you will have to use the calculators built into the pools. We recommend the f2pool pool in Labs mode for this (there is no Beam on the cryptocurrency main page), since The calculation is in cryptocurrency and in dollars, which is quite convenient. Also note that the pool calculator counts in Ksol / s, and the video cards give within a few dozen Sol / s.
If you want to independently calculate, the input data are as follows:
Block size 80 coins (first year)
Block time 1 minute
Coins mined per day 115.200 Beam
The size of the network hashrate can be viewed on pools.

Currently, one GTX1070 video card (21sol / s) earns 1USD per day, which is 10% more profitable than mining GRIN.
You can get a wallet for mining on a crypto-exchange on which the Beam trade is already underway, especially if you plan to immediately sell coins.
Exchange with BEAM support:
Considering more profitable mining, Beam can be a good alternative to GRIN, especially if you have problems with mining GRIN, which unfortunately is not uncommon due to unstable miners and delays in payments to pools in the GRIN network.