Claymore's Dual Ethereum AMD + NVIDIA GPU Miner v14.0 (Windows / Linux) - change memory timings
Details

Created: Wednesday, 08 May 2019 04:05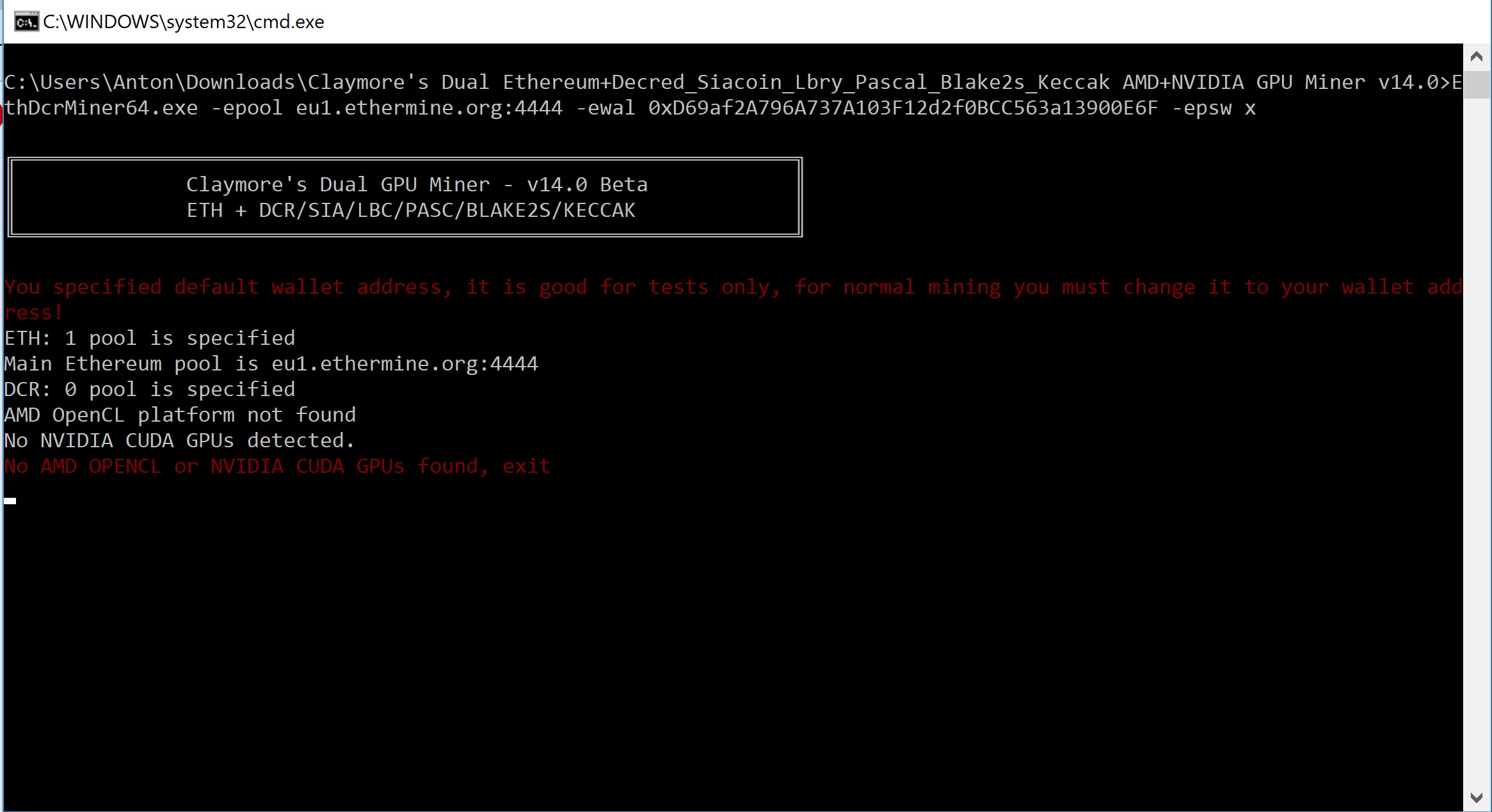 Mining software Ethereum from Claymore`s is the most popular among miners for versatility, high stability and diverse functionality. Recently, in the direction of the development of the mining of cryptocurrency Ethereum, it was difficult to offer something new, so the update of the Claymore's Dual Ethereum AMD + NVIDIA GPU Miner was quite rare. The previous version 12 is dated as early as December 24, 2018, which reduced the commission and began to support Cuda 10 for greater performance of Nvidia RTX video cards. After version 12, the author immediately switched to version 14, skipping the number 13. In version 14, AMD video card owners will be able to change the video memory settings using the new -strap command without resorting to tedious work on changing the BIOS of video cards AMD.
This functionality has already been implemented in the program AMD Memory Tweak Tool for Linux and Windows, which had to be run additionally along with the miner. In Claymore's Dual Ethereum GPU Miner v14.0, changing the timings and frequency of the memory is maximally simplified by using the -strap parameter in the launch file miner's bat file.
Consider the -strap command in more detail.
 The automatic mode for selecting memory parameters works if you specify a number from 1 to 10 for the -strap parameter, where the number 1 is the maximum possible overclocking of the video card's memory, when it hangs and it is unstable, the -strap parameter decreases to 2 and so on. The parameter -strap can be run separately for each video card -strap 1.0 (apply the parameters strap 1 to video card 0)
Also through -strap, you can specify the type of GPU the amount of video memory, its manufacturer and the frequency of work. The full view of the command looks like this:
-strap POL4E2 @ 1900 (Apply the parameters strap2 from the Polaris video card with 4Gb video memory by Elpida, Set the video memory frequency to 1900Mhz)
Currently, the beta version supports the -strap command for Windows only and Polaris video cards (RX 4X0 - RX 5X0). With the release of the release, the author promises support for most AMD video cards, as well as Linux. With the release of a full-fledged version, an entire era of tuning video cards using BIOS editing will quickly disappear, due to a simpler and safer software increase in the performance of AMD video cards in mining.
Download Claymore's Dual Ethereum GPU Miner v14.0 at the Bitcointalk forum.