New version of T-Rex 0.6.3 NVIDIA GPU miner for Windows and Linux
Details

Created: Tuesday, 04 September 2018 03:47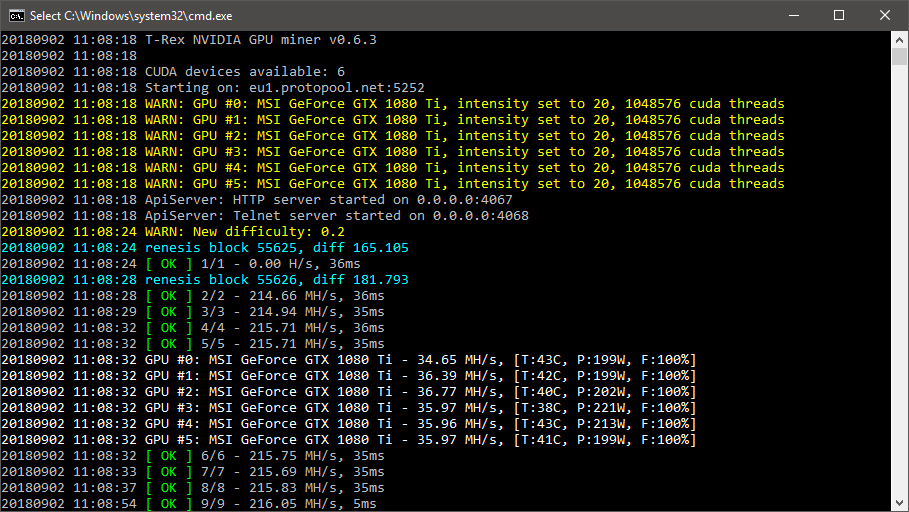 The next update of the T-Rex miner to version 0.6.3, which added support for several new production algorithms, as well as increased hashes for a number of already supported. New algorithms that were added to the version of T-Rex 0.6.3 are Balloon, Polytimos and Skunk.
Renesis and PHI algorithms (about 3-5% depending on the video card models) were the most effective in improving performance, in addition Bitcore, C11, Sonoa, X16S / R and X17 also received some increase in the hash. If you extract the crypto currency on any of the algorithms recently added to the miner, then we recommend that you upgrade to the new version.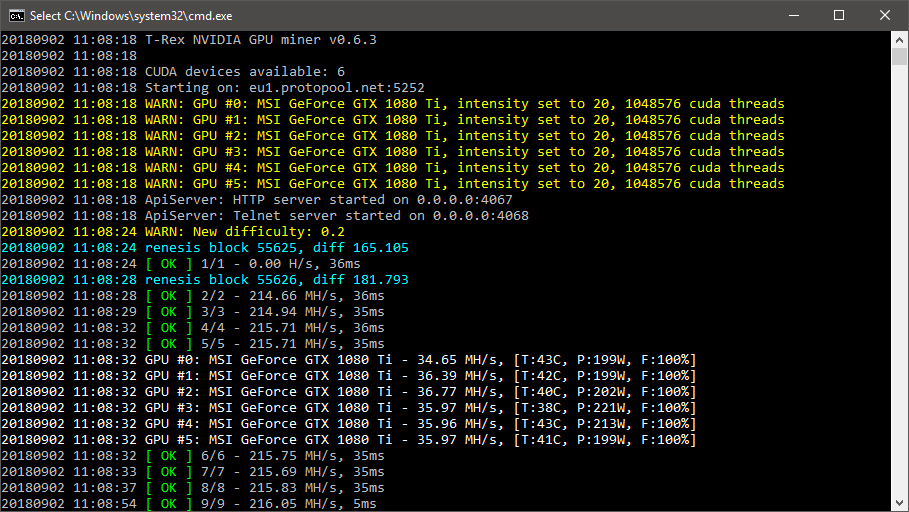 As usual, we remind you that T-Rex has a closed source code and a 1% commission to the developer. It's also worth making sure that you have the latest version of Nvidia drivers installed, since the executables for Windows and Linux are compiled for CUDA 9.1 / 9.2.
Download the latest version of T-Rex Nvidia GPU Miner for Windows or Linux