Mining on laptops with Nvidia Geforce RTX 3050 Ti and RTX 3050 graphics cards
Details

Created: Monday, 20 December 2021 04:48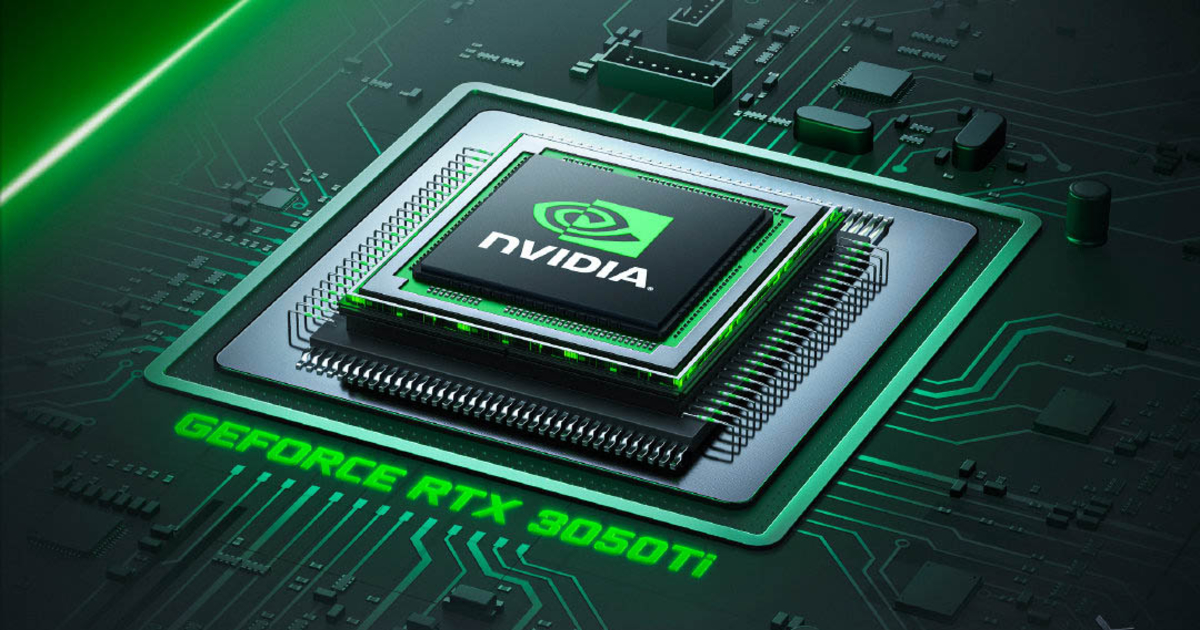 About mining on laptops with mobile graphics cards Nvidia RTX 3060 RTX 3070, RTX 3080 is already known much if not all, because since January 2021, when laptops with these graphics cards went on sale, they are actively used in mining Ethereum cryptocurrency. Unlike the older versions of the graphics cards RTX 3050 Mobile and RTX 3050 ti Mobile miners bypassed because of the 4GB video buffer (not enough for mining Ethereum) and the later release May - June, when the price of the cryptocurrency has dropped in half from 60.000USD to 30.000 USD per Bitcoin. When you consider that laptops with RTX 3050ti are selling at a price of 1000USD, which corresponds to the current market price of a full graphics card Nvidia GTX 1660 Super, then buying such a laptop with the prospect of its use in mining cryptocurrencies looks not so stupid idea. Especially because the hash rate of RTX 3050 Ti and GTX 1660 Super on KawPow, Zhash and other mining algorithms is almost equal.
All 3000 series graphics cards have significantly increased number of Cuda cores and accordingly higher performance in calculations, which actually allows the youngest mobile graphics card to show hash rate at the level of average budget graphics cards of previous generations.
Let us compare technical specifications of RTX 3050, RTX 3050 Ti and GTX 1660 Super graphics cards.
Specifications

GTX 1660

Super

RTX 3050 

Mobile

RTX 3050 Ti

Mobile

Release date
29.10.2019
11.05.2021
11.05.2021
Frequency GPU (BOOST) MHz
1530 (1785)
1057(1740)
1035 (1695)
Cuda Cores
1408
2048
2560
GFLOPS FP32
5027
2920
3760
Memory
6Gb GDDR6
4GB GDDR6
4Gb GDDR6
Memory bus width
192bit
128bit
128bit
Total memory bandwidth
336Gbit/s
224Gbit/s
224Gbit/s
Power usage
125W
35-80W
35-80W
Announced price, USD
229 USD
- USD
- USD
 
 
 
 
Etchash Hashrate*
27-33Mh/s

20-23Mh/s

20-23Mh/s

KawPow Hashrate
 13Mh/s
 10-12MH/s
 10-12Mh/s
Zhash Hashrate
 39H/s
 30-35H/s
35-40H/s
* Since RTX 3050 and RTX 3050 Ti mobile graphics cards have only 4 Gb GDDR6 video memory, so the comparison is made on the ETCHash (Ethereum Classic) algorithm, not on the ETHash (Ethereum) algorithm.
IMPORTANT: Hashrate of mobile graphics cards depends on the specific laptop model and on what TDP (power consumption) value is limited. A video card configured to consume a maximum of 35W, instead of the maximum possible 80W, will also show significantly lower performance in mining.
Conclusion: Laptops with mobile graphics cards RTX 3050 and RTX 3050 Ti are not inferior to GTX 1660 Super, popular among miners, in mining cryptocurrencies Ravencoin, Zcash. Only it should be taken into account that mining Ethereum, as the most profitable cryptocurrency for mining on video cards, is not available for RTX 3050. In other algorithms, where you do not need more than 4Gb of video memory and the hash rate depends more on the capabilities of the GPU itself, rather than its memory subsystem, these video cards perform on equal footing. When choosing where to spend 1000USD on full-featured device (laptop) or just one video card, but with the ability to mine Ethereum. Probably you should give up in favor of a laptop if it is your only computer that you still plan to use for its intended purpose. But if you are choosing between these options solely for mining, the choice will not be so obvious.
P.S. An RTX 3050 ti graphics card on the Kawpow algorithm earns 1.10 USD per day, and a GTX 1660 Super 1.8 USD when mining ETH. As of December 20, 2021.