Asic Bitmain Antminer D5 - 115Gh and 1566W on the X11 algorithm
Details

Created: Friday, 23 November 2018 02:53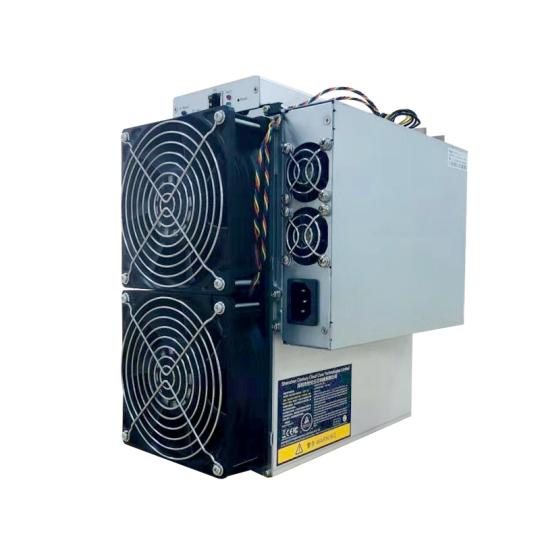 The company Bitmain began selling Asic Miner Antminer D5 for mining cryptocurrency on the X11 algorithm (Dash, StartCoin, Influxcoin). Compared to its acclaimed predecessor Antminer D3, the new product offers improved energy efficiency 4.5 times at a nominal hash rate of 119GH / s instead of 17GH / s and a power consumption of 1566W. Considering such a qualitative leap in between generations, it is not surprising that the price of Antminer D3 dropped to a ridiculous 39 USD, which is comparable to the cost of the two fans installed on this asika. The cost of the D5, as it should be, is set in accordance with the current realities of the market at 8,200 yuan or 1,180 USD.
Like all new Asics from the company Bitmain Antminer D5 is made in the new building and a pre-installed power supply.
Specifications Bitmain Antminer D5:
 Algorithm: X11
Heshrate: 119GH / s
Power Consumption: 1566W
Energy Efficiency: 13W / GH
Noise: 75Db
Price: 1180USD
Dimensions: 486x256x388mm
Weight: 7.5 kg
Delivery Date: 7 days after payment
Information on the sale of a new generation of asics for mining Dash appeared only on the Chinese version of the site Bitamin.com.ch, and with a limit of no more than 5 devices per order.
If you look at the graph of the complexity of the DASH cryptocurrency network, there you can see a sharp rise since October 2018, i.e. it can be concluded that this product has been available since this time.

Currently, the Asik Miner Antminer D3 with DASH mining gives a dirty 16.7 USD, i.e. The payback time without electricity is currently 70 days. Independently calculate the income and payback on this site calculator mining cryptocurrency.