Updated Damominer 2.1.2 for mining ALEO، RTX 4090 support and other improvements
Details

Created: Wednesday, 14 December 2022 07:38

Damominer developers have released a new version of their Damominer v.2.1.2 software, promised support for the flagship Nvidia Geforce RTX 4090 graphics cards, optimized the use of the central processing unit (CPU), increased performance when working with multiple video cards, and increased the hashrate for Nvidia 3000 series cards.
We were able to test the new version of the miner on a system with an AMD Ryzen 9 7950X and a Geforce RTX 4090 graphics card. As a result, we got a hashrate of about 4500 h/s in ALEO mining. At the same time, the flagship processor was loaded as much as 67%!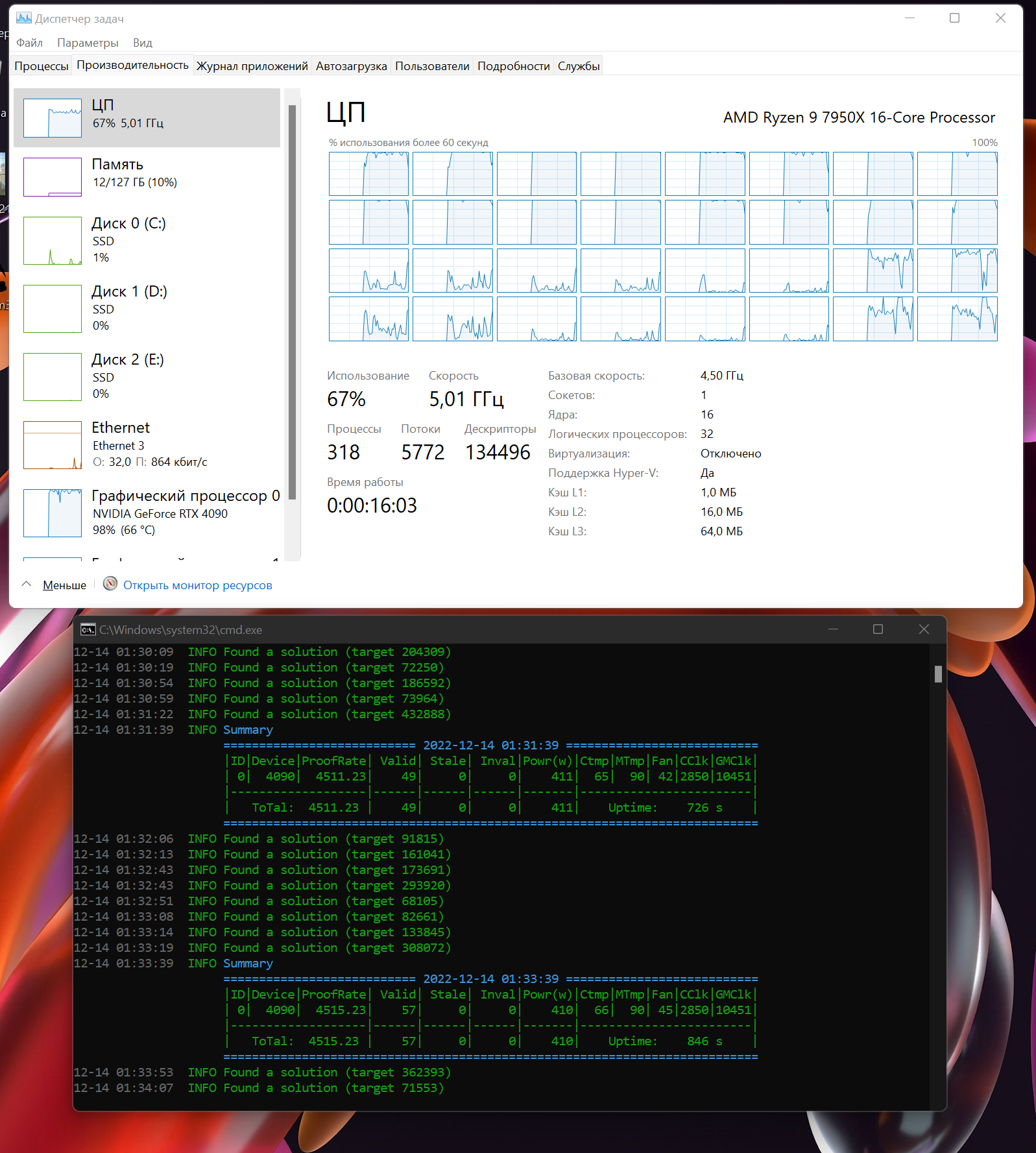 You can download the latest version of the Damominer v.2.1.2 miner from the official repository on GitHub.