New Merit (MRT) Nvidia GPU miner - zjazz CUDA Miner
Details

Created: Thursday, 30 August 2018 04:24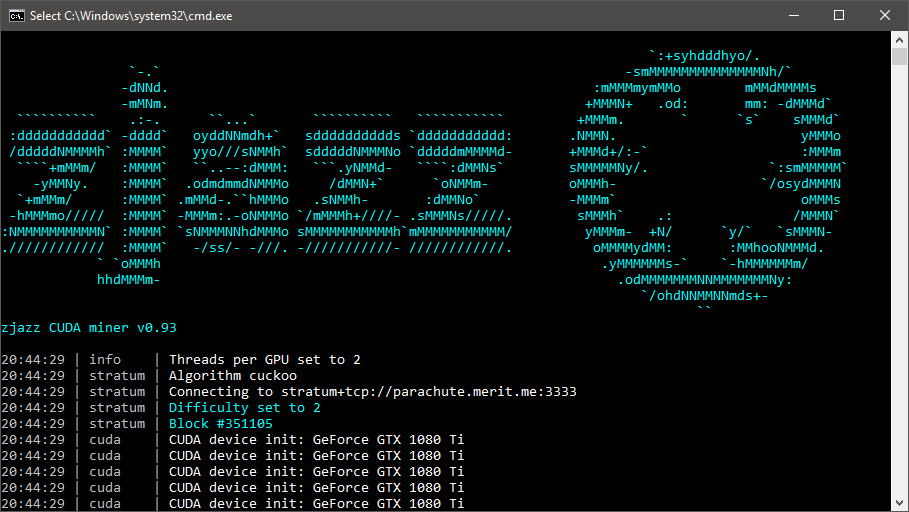 Great news for those who showed interest in Merit (MRT) and extracts this crypto currency. Now a new minor for Nvidia GPU from a third-party developer is available for production on the new Cuckoo cycle algorithm. If you are not familiar with Merit, be sure to read about it in our article, where you can request an invitation. Since the number of invitations is clearly limited, please ask for it only if you are really interested in extracting the Merit coin and do not waste it for no reason.
The newly released zjazz CUDA miner is designed to provide an alternative to the official miner, giving greater flexibility and stability, and in some cases performance. The new miner comes with several options to reduce the load on the CPU in a GPU-mining rig with slow processors or to maximize the performance of minigaming with powerful processors. The production of Merit still pretty much loads the CPU.
There are many options available in the manager that you can use to control the CPU load. More importantly, the miner itself seemed more stable to us and we did not encounter system failures that occurred when using the official Merit miner. Please note that Zjazz CUDA miner is software with closed source code and has a built-in 2% developer commission. Currently, only an executable file for Windows is available.