RoboForex - Ethereum cryptocurrency added as base currency
Details

Created: Monday, 26 November 2018 02:55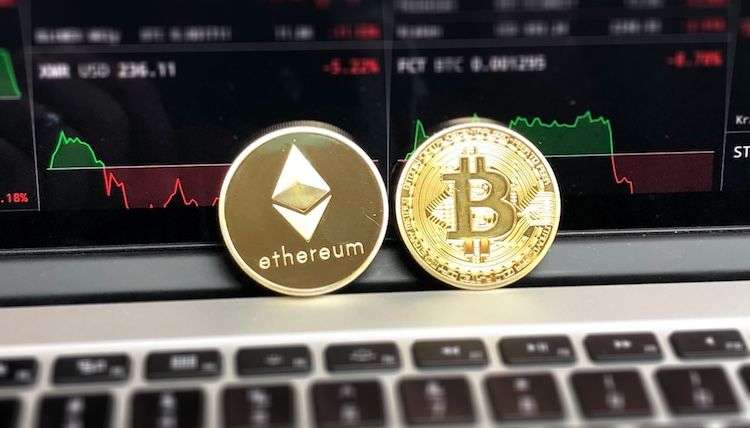 The well-known forex broker RoboForex recently added the Ethereum cryptocurrency to the basic list of supported currencies along with bitcoin, dollar, euro, ruble, yuan and gold. This means that deposits and withdrawals of Ethereum are now available, exchange at favorable rates with other underlying assets and withdrawal with minimum commissions on Visa, MasterCard, Yandex Money, Qiwi, Webmoney. Thus, RoboForex makes investing in cryptocurrencies easier and safer for a wider range of clients. If you are used to trading cryptocurrencies only on cryptocurrency exchanges, we recommend that you try cryptocurrency trading with classic forex brokers, especially since RoboForex currently offers 26 cryptocurrencies and 2 cryptocurrency indices for trading. In addition to the possibility of using all modern tools for trading, usually not available to clients of cryptocurrency exchanges (leverage, bots, etc.). Also, RoboForex customers can take advantage of a variety of pleasant bonuses and promotions of the company. For new customers, you can note free start-up capital of 30USD for verification and various deposit bonuses.
Press release of the company dedicated to adding Ethereum:
International broker RoboForex announces the launch of trading accounts with the base currency ETH (Ethereum). From today, traders have the opportunity to open accounts, replenish and withdraw funds in ETH currency. This is the second cryptocurrency account available for RoboForex clients. Earlier in 2018, the company introduced accounts at BTC (Bitcoin).
The base currency of the ETH account is available for most types of accounts, among which are Standard, Cent, ECN and Prime accounts, as well as RoboForex Wallet. Deposit and withdrawal of funds are available through the Ethereum payment system. Trading is carried out on the MetaTrader 4 and MetaTrader 5 platforms. As well as for the BTC accounts, the new currency will be denominated in milli-Ethereum: 1 mETH = 0.001 ETH.
Opening Ethereum accounts will be convenient for traders who store funds in cryptocurrencies. The innovation will allow them to more effectively diversify existing risks, reinvesting funds into other financial instruments at minimal cost.
Denis Golomedov, RoboForex Marketing Director commented: "Our customers are actively using our products and services related to cryptocurrencies. For our part, we try to make their trading as convenient and comfortable as possible. Earlier this year, we had accounts with the base currency Bitcoin and such There are quite a few open accounts in the past. We systematically monitor the interests of our clients and try to develop those areas that they are interested in. The appearance of ETH accounts was the result of systematic work on better conditions in the field of cryptocurrency trading. "