Nvidia Geforce GTX1660 - GTX1060 heir in games and mining cryptocurrencies
Details

Created: Friday, 15 March 2019 03:13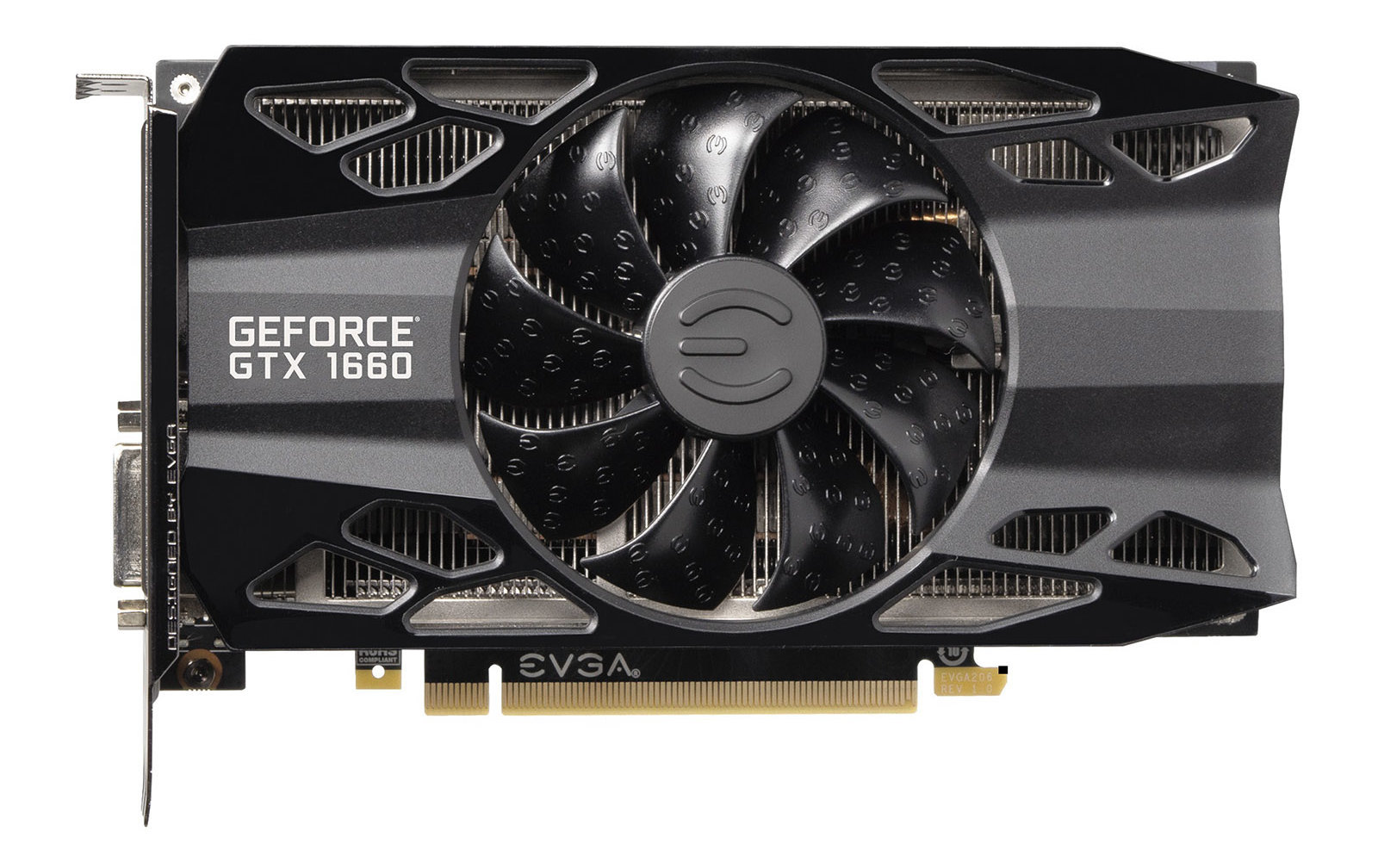 If AMD is trying to maintain its position in the budget class of video cards, releasing the RX560XT, then Nvidia confidently takes the Middle segment with its new RTX2060, GTX1660Ti and GTX1660, leaving no chances in this AMD product segment, forcing to reduce the prices of its RX570 / RX580 video cards to price video card GTX1050Ti. But now let's talk not about this, but about another new product of the company Nvidia GTX1660 without an index "Ti", which will once again make AMD managers nervous.
If the line of video cards RTX20x0 is not very pleased with the miners in the first place because of the price and power consumption, i.e. The price for the hashrate remained at the same level or even higher. Due to the additional Raytracing units, the hashrate per watt did not change much either.
The new GTX1660Ti (Nvidia Geforce GTX1660Ti first mining test in Ethereum), in which we got the performance of the GTX1070 at a noticeably lower price and power consumption, was able to give a noticeable advantage from the new generation of video cards.
In today's new GTX1660, the number of Cuda cores is expected to be reduced from 1536 to 1408, but the memory has undergone the most cuts, where instead of GDDR6 the previous generation GDDR5 video memory is installed. Since There are still no live tests in mining GTX1660 on the network, but it is not difficult to predict that GDDR5 and 192bit will become that narrow neck due to which the performance in mining will drop on new memory-demanding algorithms.
Since the memory subsystem remained at the level of the GTX1060 with a slight increase in Cuda cores, the indicators in the mining will be at the level between GTX1060 and GTX1070, with power consumption at the level of GTX1060, which does not sound very impressive.
In any case, you need to wait for the test results of the Nvidia Geforce GTX1660 video card in mining and then make final conclusions.
Finally, you can familiarize yourself with the characteristics of the GTX1060, GTX1070, GTX1660, GTX1660Ti and RTX2060 video cards in more detail.
| Specifications | GTX1060 6Gb  | GTX1070 | GTX1660 | GTX1660ti | RTX2060 |
| --- | --- | --- | --- | --- | --- |
| Release date |  08.07.2016 | 10.06.2016 | 14.03.2019 | 22.02.2019 | 07.01.2019 |
| Frequancy GPU (BOOST) Mhz |  1506(1709) | 1506(1683) | 1530(1785) | 1500(1700) | 1365(1680) |
| Cuda Cores |  1280 | 1920 | 1408 | 1536 | 1920 |
| GFLOPS FP32 |  4375 | 6463 | 5027 | 5437 | 6451 |
| Memory |  6Gb GDDR5 | 8GB GDDR5 | 6Gb GDDR5 | 6Gb GDDR6 | 6Gb GDDR6 |
| Memory bus width |  192bit | 256bit | 192bit | 192bit | 192bit |
| Total memory bandwidth |  192Gbit/s |  256Gbit/s | 192Gbit/s | 288Gbit/s | 336Gbit/s |
| Power usage |  120W |  150W | 120W | 120W | 160W |
| Announced price, USD |  299 USD |  349 USD | 219USD | 279 USD | 349 USD |