Fuddware v2.3 - firmware to increase the hashrate of asic miners Bitamin Antminer Z11 and Z9
Details

Created: Thursday, 16 May 2019 02:22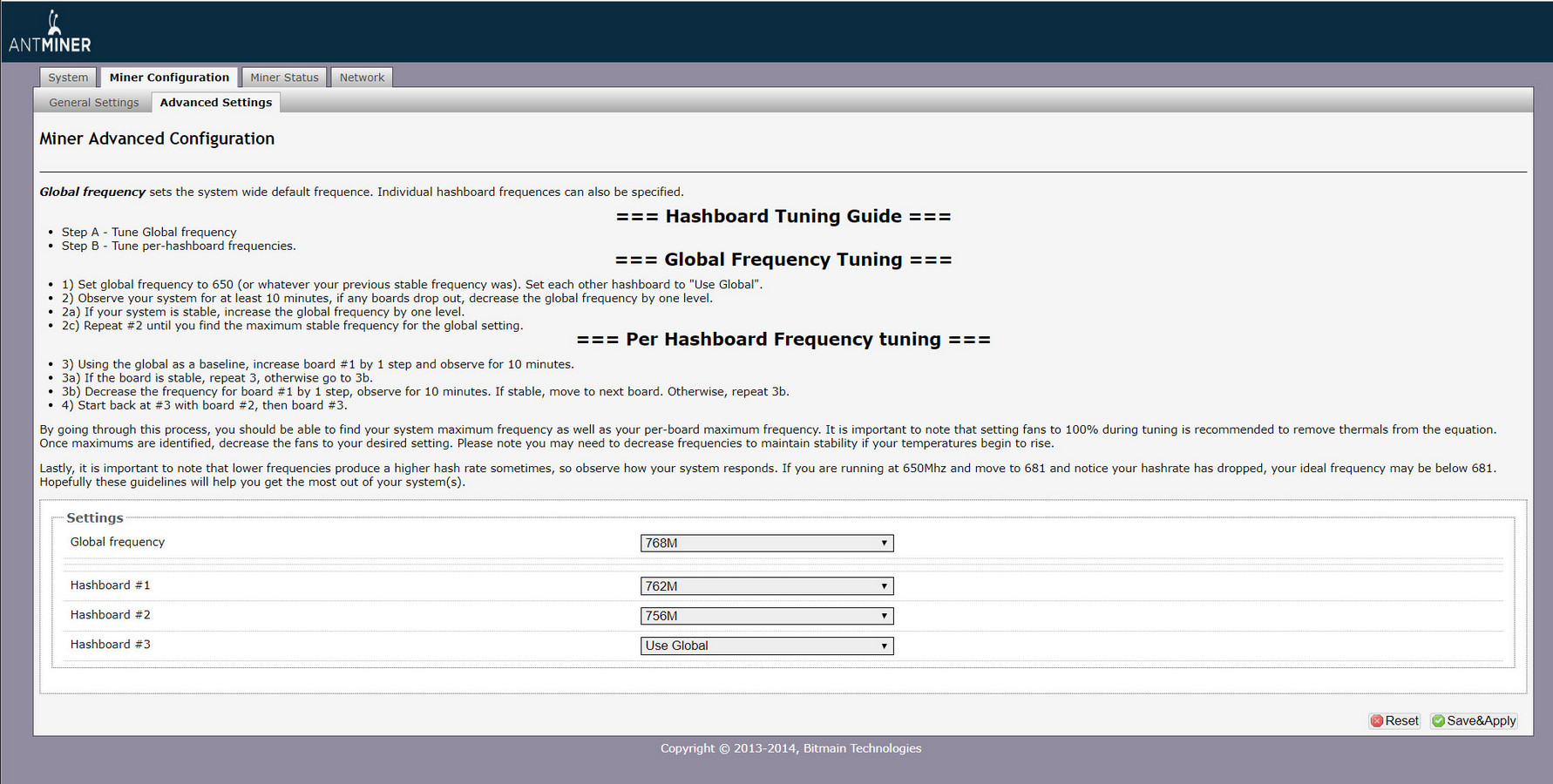 Asic Miners from the company Bitmain with the original firmware do not imply the possibility of an independent increase in the frequency of operation of the chips, which would improve the performance of the asics. This feature allows you to implement third-party firmware for Asics. The Effad`s Fuddware firmware allows you to tune the Asmin series Antminer Z using Equihash algorithm. The latest version of Fuddware 2.3 supports Antminer Z11, the previous version 2.2 is for ANTminer Z9, and version 2.1d for Z9-Mini.
Fuddware firmware allows you to change the frequency up to 850 MHz and the voltage for each board with asic chips, which in the future will allow you to get greater performance. In addition, you will be available advanced monitoring of temperature, voltage. An additional advantage will be the support of the NiceHash pool and built-in protection against known malicious programs that hack the standard Bitmain firmware.
In future versions, the author is working on an automatic algorithm for increasing the performance of Bitmain asic miners.
For the use of Fuddware firmware, you agree with the commission of 3%, which your asic miner will mine the developer for 10 minutes every 5 hours.
You can learn more about the operation of the Fuddware software and download the version you need on the Bitcointalk forum