New Z-enemy 1.20 with better hashrates and BCD support.
Details

Created: Thursday, 20 September 2018 02:42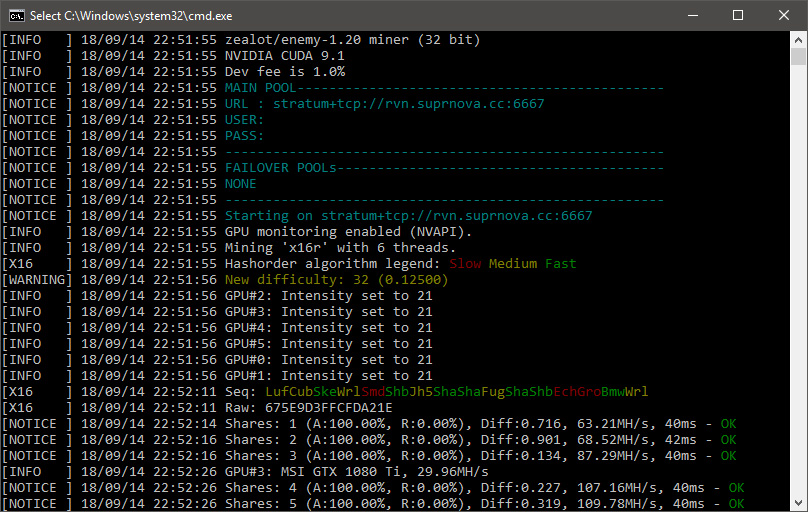 There was another update of the miner for Nvidia GPU z-enemy 1.20, which adds 5-10% performance for various algorithms that are supported by this software. Also in the new version was added support for the BCD algorithm, which is used to extract Bitcoin Diamond. Given the fact that Bitcoin Diamond has caused quite a lot of attention from the crypto community recently, many other popular miners also implement the support of the BCD algorithm. Based on these facts, it can be assumed that Bitcoin Diamond mining on the BCD algorithm is currently quite profitable, and the new version of the z-enemy miner offers 20-30% better performance for the BCD algorithm, at least compared to previously available solutions.
The latest version of Z-enemy 1.20 is available for CUDA 9.1-9.2 GPU, for 32 and 64-bit versions of Windows OS, as well as for Linux (HiveOs, PiMP OS, EthOS, Ubuntu). The 32-bit version probably works a little faster on some of the algorithms. Please note that for the maximum performance from the miner, you need to install the latest version of the drivers from Nvidia (398+). We remind you that z-enemy is software with closed source code, it is only available as compiled executables and has a 1% built-in commission of the developer to support the further development of the software.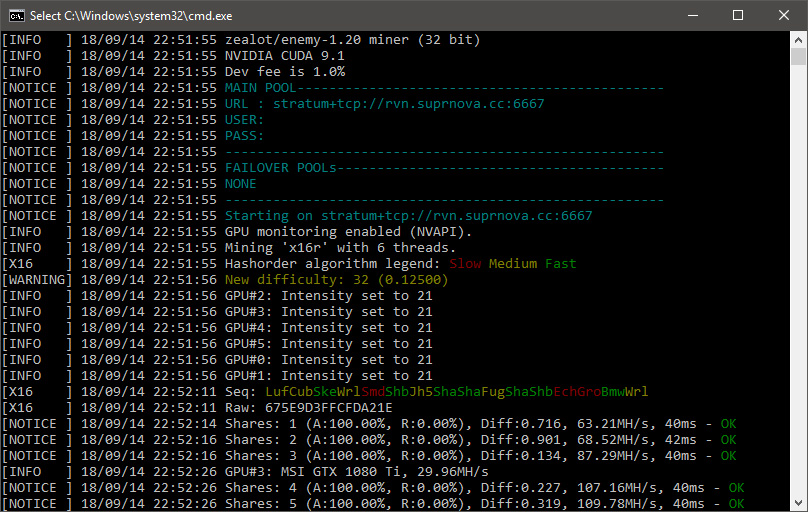 Download z-enemy 1.20 miner for Windows:
Download z-enemy 1.20 for Linux (HiveOs, PiMP OS, EthOS, Ubuntu):