Goldshell Mini-Doge - DogeCoin Asic miner
Details

Created: Wednesday, 16 June 2021 03:55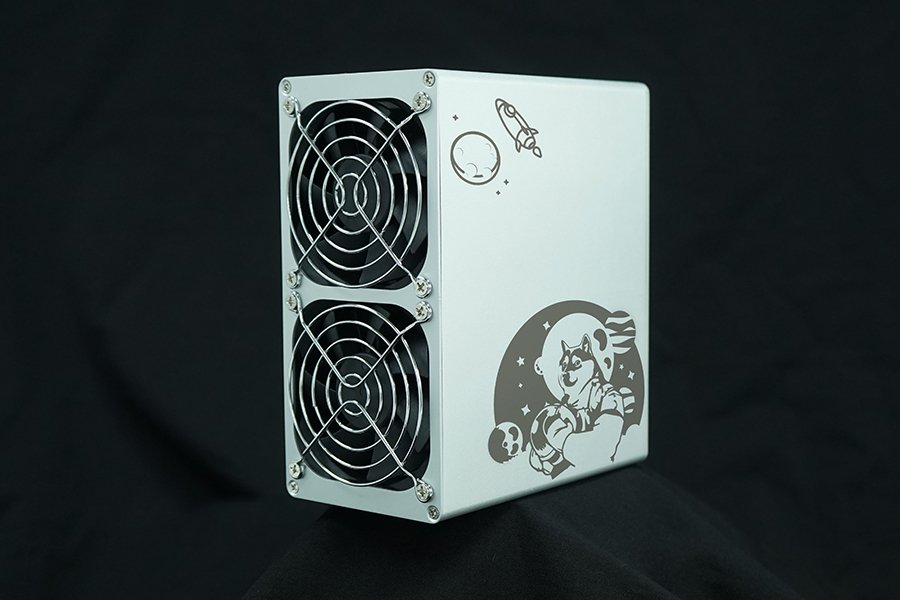 The DogeCoin cryptocurrency was created as a fork of the Litecoin cryptocurrency and therefore has the same mining algorithm called Scrypt, and DogeCoin and Litecoin can be mined at the same time. At the moment, all POW cryptocurrencies with the Scrypt mining algorithm are mined using specialized devices - Asik miners. And if earlier all ASICs for the Script were guided in their name first of all by Litecoin, had the abbreviation LTC or Litecoin in their name, then due to the growing popularity of the Doge Coin cryptocurrency, GoldShell decided to change this approach and named its new Scrypt miner Mini-Doge, emphasizing the point that this device can be used to mine the popular Doge cryptocurrency Coin.
Characteristics GoldShell Mini-Doge:
Algorithm: Scrypt
Hashrate: 185Mh/s
Power Consumption: 235W
Energy Efficiency: 1,26W/Mh
Noise: 35dB
Price: 699 USD
Dimensions: 178x150x84mm
Weight: 2kg
Delivery Date: 15 June
Read more about GoldShell Mini-Doge on the manufacturer's website
It should be noted that the presented version is focused primarily on mining lovers, since has a small hash rate compared to older models, but at the same time has a low noise level - only 35dB, which allows you to use this ASIC miner at home.